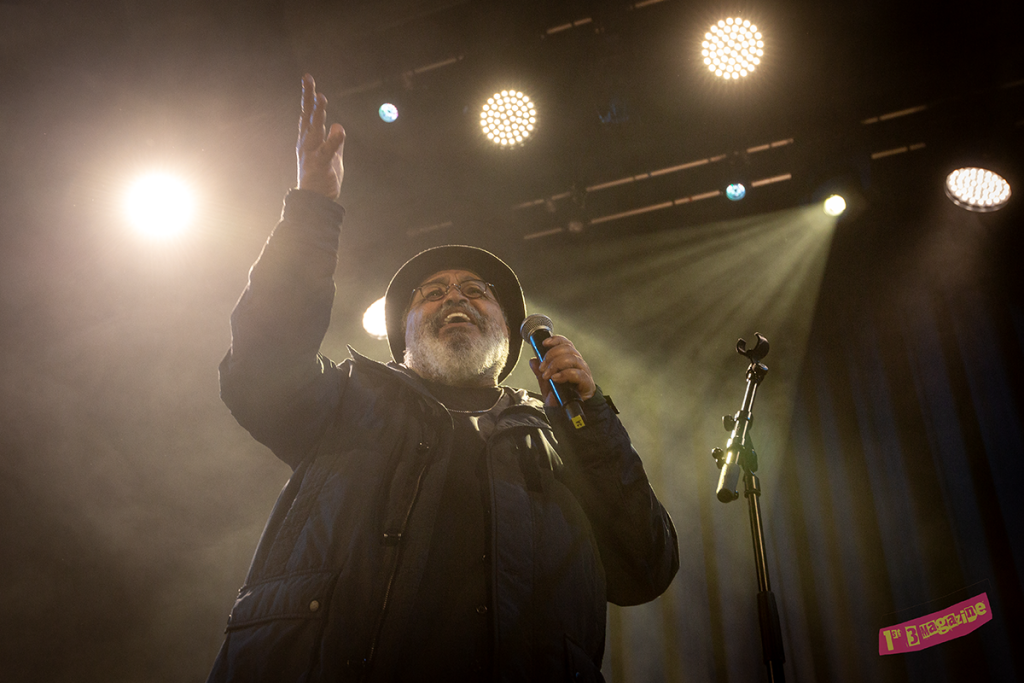 Jorge Aragão (Live Review) -Primping In The Powder Room
Jorge Aragão is headlining and there's a tangible air of excitement in the powder room at Islington Assembly Hall this Friday evening.
Mirror space is limited as glamorous women, chatting excitedly in Portuguese, vie for a spot to touch up their maquillage, zhuzh their hair and adjust their undergarments to make sure everything is as perfect as it can be for this clearly long-awaited night.
It has been 13 years since the Brazilian singer/songwriter and all-round musical star Jorge Aragão last performed in London, and a long queue had already formed as we arrived.
There was the air of a happy, loving family reunion as the audience slowly gathered in the beautiful Assembly Hall. Much kissing, hugging and animated conversation filled the room and the flamboyance and relaxed, easy cheerfulness of the crowd as they greeted each other was lovely to be part of. Satin, animal prints, heels, hair and handbags for all were in abundance as people laughed and danced through the wait for Jorge. Diversity was everywhere and music the universal language tonight.
I managed to break into a feverishly fast conversation to talk to Eliana, from Brazil but living in Sweden, who had flown to London for this evening. Eliana tells me, "I can't believe I'll be this near to him! I've paid so much more to see him from far away- I can't believe this is happening…" She goes on to tell me that "Samba is marginalized now in Brazil." Asking her to expand a little on this, she explains how samba emerged in early 20th-century Rio as a form of political expression and a voice of freedom for marginalized black Brazilians who had only recently escaped slavery. Eliana tells me urgently, "Samba is politics -there's no such thing as samba without politics." She then goes on to tell me what Candeia, a legendary 20th-century Samba musician, once said about this genre, "Samba is sorrow, it is suffering, it's the flight of my woes." Elena tells me Samba is a necessary outlet for pain for Brazilians- part of their lifeblood, their cultural heritage- their birthright, even.
And then the wait is over, and Eliana's attention is lost as she turns to him in rapture. Jorge's band comes out on stage, guitarists sitting to hold their instruments in the classical position, and percussionists poised over congas and a kit.
The audience is screaming adulation before a single note has been played or sung, but then the music begins, and everything makes sense. Jorge speaks, croons, romances the audience (I haven't a clue what he's saying as it's obviously in Portuguese), and they love it, they love him, they love…everyone right now.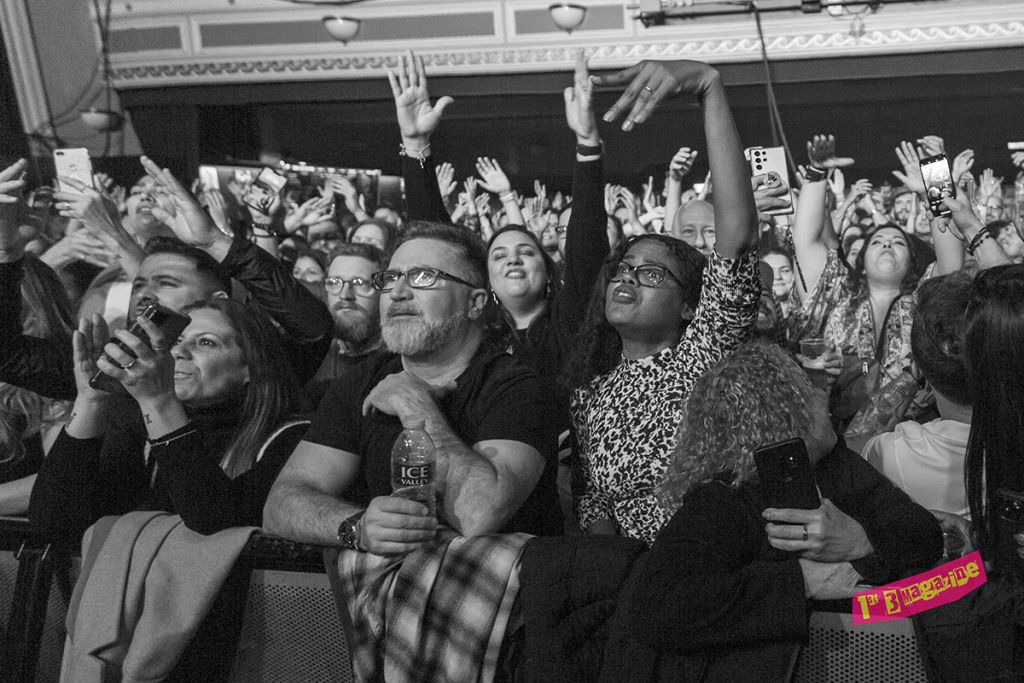 Charisma simply oozes out of every pore of Jorge's imposing figure- and his voice! It is treacle, aged whiskey and honey, sexy, and gorgeous. His audience family knows every word of every song, and Jorge sometimes pauses, encouraging them to take the tune. He smiles and twinkles his way through his set of songs, singing about the simple things in life; the carioca of the street, celebrating friendships, mourning separations, rejoicing in reunions; the ultimate hope and joy of love and relationships.
Sometimes Jorge will speak to the crowd, inciting swoons, cries of adoration, and kisses-blowing; other songs segue into each other with seamless, effortless flow. Although this reviewer does not understand any of the words, the intent seems clear- these are philosophical musings on the important things in life, and ultimately, the biggest thing of all- love. The guitarists play flawlessly, never taking their eyes from Jorge- and occasionally singing in harmony to accompany Jorge's delicious tunes. Each new song is greeted like an old friend, and rapturous applause follows each one into the next.
The whole event is a big, happy party- the carnival vibe transforming this old English building into a bohemian Rio-style bar with its vibrancy and acceptance of everyone. The message is to enjoy life, accept all of it, celebrate living and loving in the family of Samba.
Jorge Aragão played Islington Assembly Hall Friday 17th March 2023
Words and live photography Copyright of 1st 3 Magazine
Not to be reproduced without prior permission. Social media use only for persons depicted, event organisers and venue. Not to be cropped or altered in any way.