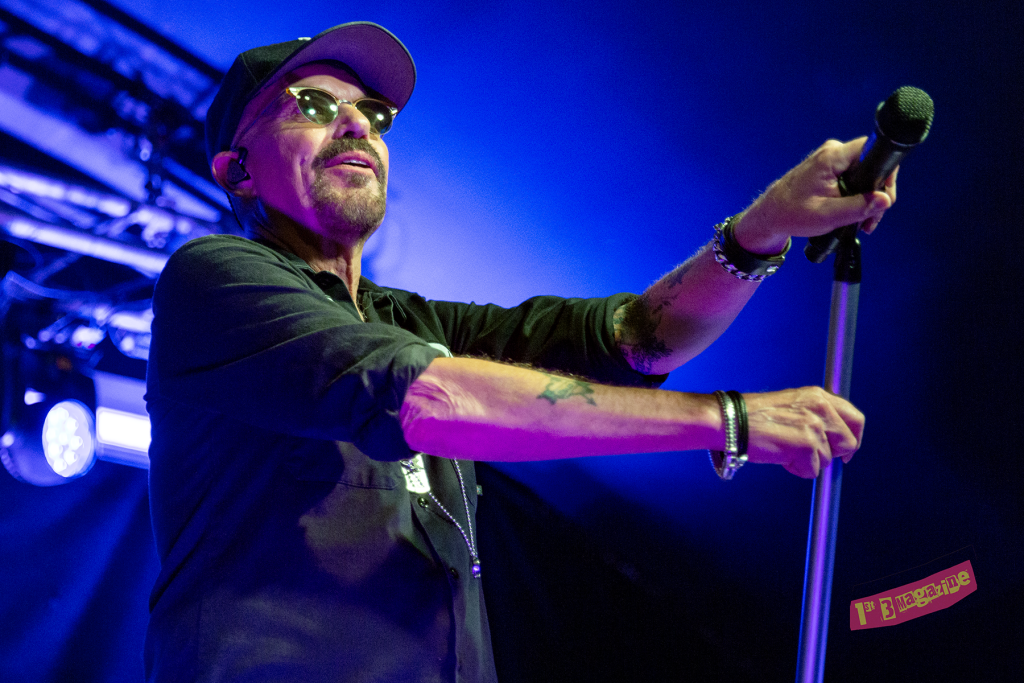 BILLY BOB THORNTON & THE BOXMASTERS + BUBBLES & THE SHITROCKERS (Live Review) – Not Shit At All
A splash of country, a new wave edge and some Benny Hill esque humour
When the legendary realms of comedy and music intersect, pure magic ensues. The Garage recently played host to this enchanting blend, as Netflix's Trailer Park Boys stars graced the stage followed by the multifaceted Billy Bob Thornton. From uproarious laughs to pulsating rhythms, we dive into a night where melodies met mischief.
Netflix's Trailer Park Boys stars, Bubbles and the Shitrockers, brought their unapologetically politically incorrect brand of humor to a thrilled audience at The Garage. Bubbles, decked out in a glittering cowboy attire featuring an emblematic cactus and a touching tribute to his late cat, Vince, was in his element. And of course, who could forget the heart-rending number dedicated to Vince the Pince?
Their tracks varied from the poignant – recounting a man's inebriated collision into a church, to the humorous – a heartfelt salute to Jim Beam. Fans went wild for classics like "Liquor and Whores" and "Kitties are So Nice".
And the icing on the cake? A surprise cameo from a shirtless Randy showing off his increasingly round belly and belting out "Who's Got Yer Belly?". But don't be mistaken – beyond the humor, these guys are legit musicians. Their set brimmed with foot-tapping country melodies, electrifying twangy guitars, and an unexpected mandolin treat.
While many associate Billy Bob Thornton with "Bad Santa" or as Angelina's ex, there's a world more to discover about this multifaceted talent. At The Garage, draped in matching black, flaunting a rockabilly mechanic aesthetic with blue rags peeping from their pockets, Billy and his band set the stage on fire. His charisma was palpable, even as his face remained partially veiled behind a cap and shades.
Addressing a recent critique, Billy clarified that one of his songs wasn't targeted at women but rather captured the universal sentiment of attraction without the chatter. "I Want to See You, I Just Don't Want to Hear You" was undeniably one of the night's standouts – combining an infectious riff with a punk vibe that had everyone hooked. The live performance, in fact, leaned more towards punk and new wave, a delightful contrast to their country-infused records.
The Boxmasters, Thornton's talented cohorts, showcased that they're in a league of their own. Their prowess provided the perfect foundation for Billy to unleash his magic. And despite his intense onstage persona, he revealed his endearing side, diving into the crowd, shaking hands, signing autographs, posing for sexy pictures for our photographer and offering free hugs before being dragged off by the roadie. A night to remember!
The Boxmasters and Bubbles and the Shitrockers played The Garage, Islington – Sat 22nd July 2023
PHOTO SETS TO FOLLOW…
Words and photography Copyright of 1st 3 Magazine
Not to be reproduced, cropped or altered without prior permission.
Social media use only for persons depicted, event organisers and venue.