Music industry veteran Loren Israel is well-known in industry circles as a record producer, A&R executive/consultant, and songwriting teacher.
Over the years his instincts for finding and developing new talent has helped introduce bands like Jimmy Eat World, Plain White T's, Neon Trees, and most recently, The Unlikely Candidates to the world.
For over fifteen years, Loren worked in the Artist and Repertoire department of Capitol Records where he worked with Coldplay, Less Than Jake and Jimmy Eat World, whose multi-platinum Dreamworks album, Bleed American he helped spearhead.
In 2001, Loren began working with unsigned artists in an effort to foster emerging talent and help them navigate and access the enigmatic music industry. In this capacity, he discovered, developed, and managed the Plain White T's and executive produced "Hey There Delilah", which topped music charts in fourteen countries. With his expert guidance, Loren also developed Neon Trees, whose debut singles "Animal" and "Everybody Talks" were triple-platinum number one hits.
Loren believes that making great music is both a craft and a war. A very fun war! He believes that hit songwriting is about making choices. Through his technique, Loren directs his clients to make the necessary choices to fully develop their artistry. Many of Loren's clients who have adopted Loren's unique approach to music have gone on to achieve success.
Like household name success.
---
Bands like Jimmy Eat World, Plain White T's, Neon Trees, and The Unlikely Candidates began their careers under the development of Loren Israel. In fact, his ear for talent has helped secure record deals for nearly two dozen bands.
Loren started playing music at an early age. An LA native, Loren was in bands from the age of 15 through his mid 20's. Loren wrote songs, played guitar and had the privilege to open for acts like Bad Religion and Soul Asylum. Having lived the musician's life for a decade here in LA, he eventually made the difficult decision to step away from music and go to college.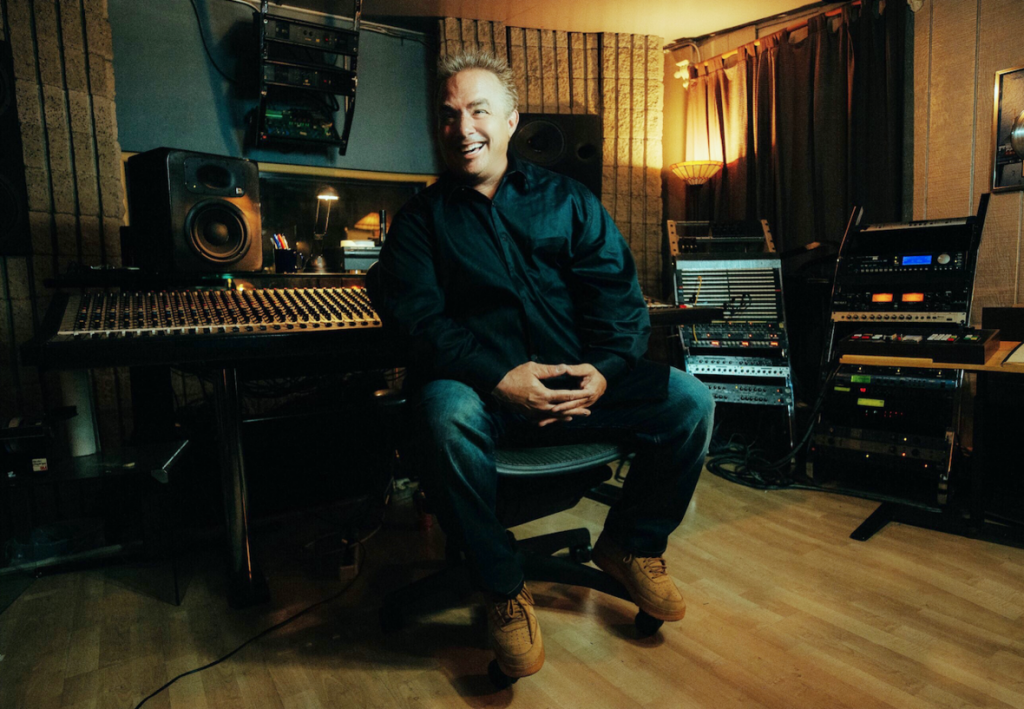 But Loren couldn't stay away from music for long. While in college, Loren began organizing shows and producing records for other artists. He also became a mentor to many artists and bands who wanted to achieve the success that his band had achieved. Eventually, this led to a gig with Capitol Records, but Loren continued to produce records and develop artists on his own outside the label. Loren's knack for spotting and developing talent led to a full-time position as an A&R Executive with Capitol Records.
Throughout his years at Capitol, he honed his skills in finding talent and developing the unique voices in bands. He was instrumental in securing talented bands like Less Than Jake and Jimmy Eat World to the label. But he soon decided that life as a music executive was too passive. He wanted to actively develop bands and produce records independently. So in 2001, he started his own company which develops independent artists at the grassroots level.
Since 2001, Loren's artists such as Plain White T's, Neon Trees, and The Unlikely Candidates have achieved Billboard #1 hit songs. Overall, Loren's nearly 200 clients have grossed over $60 million through record deals, touring, and promotional materials.
In addition to developing bands to Platinum status, Loren has also been credited with helping discover and mentor former musicians-turned-producers like Tim Pagnotta, Ian Kirkpatrick, and Ariel Rechtshaid. Producers who have gone on to work with many of today's most successful artists.
Loren's penchant for discovering talent is not his greatest asset. Rather, it's his approach to writing music. He believes that the skill of songwriting can be taught to anyone. More than that, he believes the skill in writing a hit song can be taught to anyone.
He teaches his artists that writing hit songs is really a series of choices that rely on certain principles. Once they understand the foundation, he works with them to make the necessary choices that lead to better songs, and eventually to hit songs. Loren also produces, mixes and markets songs. The current digital landscape is a great boon for all artists. The right marketing plan simply requires a level-headed approach, willingness to take chances, and a realistic evaluation of expectations.
Loren's latest success comes from the Unlikely Candidates, who in February 2020 achieved an Alternative Billboard # 1 hit song – "Novacaine". Prior to "Novacaine", The Unlikely Candidates achieved a Top 40 spot on the Billboard Charts with their song, "Your Love Could Start A War". The only band to have accomplished that without a record contract.
Loren resides in West Hollywood with his wife, Chelsea, and 4-year-old son, Quinton
---
Below Loren Israel discusses his start in the music business, the importance of pre-production, the current state of the business, what bands can do to hone their craft during the pandemic, and the various ways he continues to help musicians and record producers through his proven techniques and consulting services.
Q: What is your background–how did you get your start in the music business?
I got my start in the punk scene here in LA at the age of 15. I played the guitar in several bands; I wrote songs; and I got the privilege to tour with such big acts as Soul Asylum, Dramarama, and The Sugarcubes, just to name a few. One of the bands that I played in got a record deal and pub deal. At some point, I started to organize shows for other artists, and I began producing records for other artists too. I also served as a mentor for artists who wanted to achieve the success that my bands had achieved. The first artist I produced was Pippi Bernstein. She then got a publishing deal and a big music manager. Eventually I got a gig at Capitol Records, but I continued to produce records on my own for unsigned artists. After a while, I was promoted as an A&R consultant for Capitol and eventually became an Executive VP. Since then I've gone back to my roots, to work with independent artists as a songwriting teacher, record producer, and independent A&R Consultant. I also develop other music producers. Music is very grassroots and a lot of fun.
Q: You've worked with and had a hand in the success of many major artists including Plain White T's, Jimmy Eat World, Coldplay, Neon Trees, Less Than Jake and most recently The Unlikely Candidates. What is one thing all of these acts had in common which helped them get to the level of success that they're at now?
Persistence; an indomitable spirit; desire to learn, and an ability to say "yes" to challenges.
Q: As a veteran songwriting teacher, record producer, and A&R consultant, what is your assessment of the current state of the music industry and how can you help artists navigate their way through it?
The current state is very good! Digital music sales and streaming are a boon for individual artists and for the entire music industry. The market is more open to different types of artists than ever before. Moreover, artists and producers can work with each other remotely, which creates incredible opportunity. Many artists do not realize the sheer number of people that are at their fingertips. It's hard to imagine. This is where I come in. First and foremost, I help artists to improve their songwriting with the necessary precision and focus. In essence, I combine their artistry with the technical mechanics of hit songwriting. This also includes doing production for their songs.
Q: What made you decide to launch your consulting business?
For me, music has always been a grassroots endeavor. Creating hit songs is like going to war – a very fun war! I could never simply be a passive listener to music and therefore, I found ways to work with artists to create music that people want to hear.
Q: What do your services entail?
First, my artists do a simple "101" exercise: I have them analyze Billboard #1 songs. Hit songwriting is a creative process that involves several choices. Many artists naturally make these choices intuitively, but to create hit songs, the artist needs to be fully aware of the choices involved. After this exercise, we immediately get into writing songs. I direct the artist in making the necessary choices as the artist writes a song. In essence, I combine their artistry with the technical mechanics of hit songwriting. I also tell them when to move on from a song. It's a living active process, not a passive one. By learning and adopting these skills not only will you be successful but YOU CAN DUPLICATE YOUR SUCCESS!
Finally, I offer marketing, mixing, and production services. The digital music landscape is constantly changing and evolving. Nonetheless, the simplest and most straightforward marketing techniques always work. It simply takes courage and persistence to try them out and evaluate realistic expectations.
Q: How do you determine which acts you'd like to work with?
I want to work with anyone who has a sincere desire to improve their songwriting skills, write songs, anyone who wants to succeed at the highest levels and anyone who I truly believe I can actually help.
Q: How would an artist know when they're ready to work with someone such as yourself?
If the artist has already written songs, then most likely they are ready to work with me. The artist does not necessarily have to play an instrument, I've worked successfully with plenty who did not. If I had to choose an instrument though, I'd want the artist to play a percussive instrument such as piano or drums. Guitar works well too.
Q: How important is the pre-production process (songwriting, etc) in ensuring a great final product?
It's the most important part. You can turn good songs into great songs with the right production, but you can't turn a mediocre song into great song just with production.
Q: How can artists promote themselves and hone their craft during these times we're in, where they can't tour?
Artists can write and write now! It's the best time to write and release music. Using the internet to work remotely is how so much music is being made nowadays. Also, efficiently making videos is important too. Artists can use this time to get used to being in front of a camera.
Q: What is one bit of advice you can offer developing artists?
Find your voice. Use aspects of your personality in your music: if you are a restless person, show it in the style of music you create. If you are a dramatic person, don't be afraid to let that out too. If you are an overwhelmingly happy person, show it in the music you write and create. If you are thoughtful and steady, sink into that aspect of yourself in your music. Ultimately, the best songs involve ideas and emotion that everyone wants to say, but they haven't put words to yet. The beauty of music is that changes your state. It is a superior art form.
Also, don't be afraid to get on camera. It's important in the TikTok age that we live in.
For additional information or to inquire about Loren's services visit: www.lorenisrael.com