Australian underdogs, SONS OF THE EAST have released their highly-anticipated debut album Palomar Parade. 
Soulful and melodic, the album is the band's unique take on celebrating the untidy chaos of everyday life, transcending genre while staying true to the band's timeless style.
Speaking about the record, Sons of the East say: 
"Palomar Parade is all of our favourite songs written over the last two years. Some came to us in a day, some came to us over the course of a year, but all of them shone in the sometimes-brutal process of making a record."
To commemorate the release today, Sons of the East have also premiered this video for the featured highlight: "Another Night". Arriving with visuals that showcase the killer live show, the footage is captured from their time on the road touring extensively across the UK and Europe over the last few weeks.
Sons of the East may be the biggest band you've not yet heard of. An under-the-radar success story, racking up hundreds of millions of streams and selling out shows across Europe, North America and Australia without ever straying from their independent roots. Growing up on the Northern Beaches of Sydney, bandmates Dan Wallage, Nic Johnston and Jack Rollins have amassed an impressive 300 million streams, touring extensively across the globe selling over 30,000 headline tickets and performing to an estimated 100,000+ people to date.
Starting out with "just a handful of songs and a great live show", the band have gained a reputation for their stellar live performances, accruing a dedicated and truly global fanbase through multiple sold out tours reaching all corners of the world. 
Drawing on classic folk and country blues influences including Bob Dylan, The Band, Neil Young and British heroes The Rolling Stones and The Kinks, the band's motley acoustic-electric sound has become a unique and charismatic trademark: soulful, joyous and irresistible.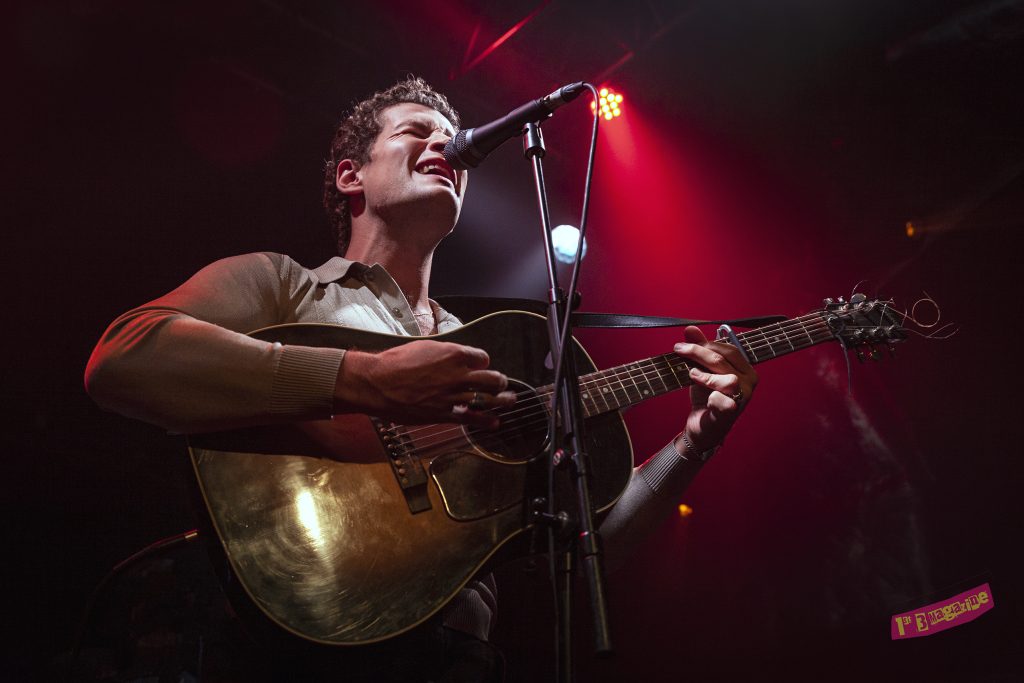 "For us this album doesn't represent just one theme. We wanted to create a record that explores multiple ideas and transcends the traditional boundaries of genre. Being human is a messy business. It's painful, it's joyous, it's mundane, it's exciting. The process of creating this album was a similar experience, and we can't wait to take these songs to the stage."
With a mutual love of surfing [and Jack Johnson], Sons Of The East's songs resonate with an understated elegance that often belies a deeper emotional punch, gliding effortlessly across genres. The haunting harmonica of You Might Think against a deep and insistent beat evokes memories of classic Springsteen. Not All My Fault is a stripped bare soul duet between vocal and piano while Another Night is destined to be another stomping live anthem. 
"We love that dynamic of a heartbreaker to a stomper with the audience singing every lyric. It gets wild and it's so much fun."
Palomar Parade is a reflection of time and place in the band's career and friendship. As the band add:
"This album was recorded in a number of different places around Sydney, but we took the name of the album from our final (and favourite) recording location. The Palomar Parade studio had us at our most productive, spending the days writing and recording these tracks in between coffee breaks and surf checks. For us the greatest luxury was not having a high tech studio, but a space close to home with some sun and plenty of time to be creative."
The band are mid-way through their world tour having sold out shows in London, Paris, Amsterdam, Toronto and Boston to date, tickets for remaining shows available from: www.sonsoftheeast.com.
SONS OF THE EAST – TOUR DATES
Sept 23  – Prague 
Sept 24  – Aflenz 
Sept 28 – Vienna 
Sept 29  – Salzburg
Oct 1 – Milan
Oct 2 – Barcelona
Oct 3 – Madrid
Oct 5 – Stuttgart
Oct 6 – Zurich
Oct 8  – Munich
North America
Oct 11 – Washington
Oct 13 – New York
Oct 15 – Philadelphia
Oct 17 – Charlotte SOLD OUT
Oct 19 – Atlanta
Oct 20 – Nashville
Oct 21 – Decator
Oct 22 – Dallas
Oct 23 – Austin
Oct 26 – West Hollywood
Oct 27 – San Francisco
Oct 29 – Seattle
Oct 30 – Portland
Nov 1 – Vancouver
Nov 3  – Salt Lake City
Nov 4  – Denver
Nov 6 – Chicago
Nov 7 – Ann Arbor
Nov 8 – Toronto SOLD OUT
 Nov 10 – Boston SOLD OUT
SONS OF THE EAST – 'PALOMAR PARADE' – OUT NOW