Well, howdy there, y'all! Just checking to see if this one slipped past your radar?
Let me paint a little picture for you. Imagine these long, sun-drenched days we're enjoyin', the heat settlin' in like an old friend, and what's the perfect soundtrack for this slice of paradise? I'll tell you what – it's Lainey Wilson.
I've been laid out like a hound dog in the shade, kickin' back in the meditation garden, a frosty pitcher of sweet tea within reach, and Lainey Wilson's sweet melodies fillin' the air. It's a scene that's about as pretty as magnolias and moonshine, and her music is the heartstring-tugging hymn that binds it all together.
Now, hold onto your hats, folks! This multiple-award-winning singer, songwriter, and newfound Yellowstone sensation, Miss Lainey Wilson, just announced her freshest tune, "Watermelon Moonshine," from her critically-loved album, Bell Bottom Country.
"Watermelon Moonshine" rides in on the coattails of Miss Wilson's 4th number one single on the country radio airwaves and the album's lead-off song, "Heart Like A Truck."  and I think it will make you feel as giddy as a possum eatin' a sweet tater.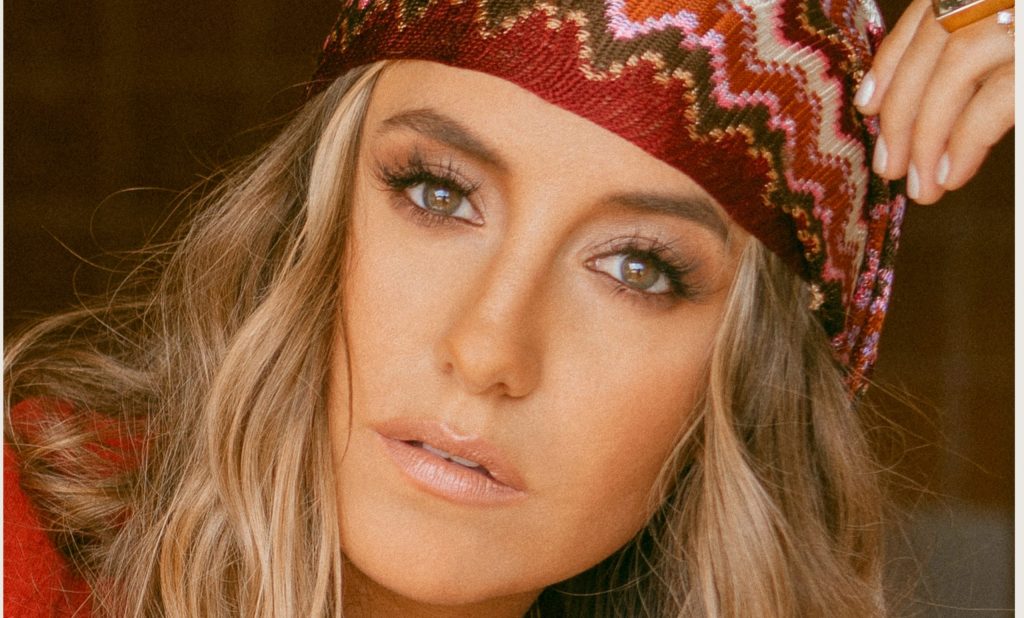 "I'm so excited to announce 'Watermelon Moonshine' as my next single. This song embodies what Country music means to me, creating a timeless story that will resonate with people for generations to come," said Wilson. "This song is about the crazy, young, nostalgic love we all hope to experience"
Fresh off breaking records for the shortest span between number one singles on US Country Radio with "Heart Like a Truck" and her collaboration with HARDY, "wait in the truck," there's no sign of our Louisiana lady slowin' her roll. She's already roped in four ACM Awards and a pair of CMT Music Awards this year, kicked up dust on a sold-out 28-date US tour, been crowned Billboard Women in Music's 2023 "Rulebreaker," and started sharin' stages on Luke Combs's worldwide tour.
As the belle of the ball at the 2023 ACM awards, winning Female Vocalist of the Year, Album of The Year, Visual Media, and Musical Event of the Year, and reigning CMA 2022 Female Vocalist and New Artist of the Year, Lainey Wilson has stirred up quite the hootenanny in the music industry. From being a top "artist to watch" to being the most nominated artist at the 2023 CMT Music Awards, this southern peach has carved her initials in the industry as one of the hottest, most talked-about newcomers.
Her first No. 1 hit, "Things A Man Oughta Know," came nearly a decade after she packed up her dreams in a camper trailer and left her little farming town. Lainey's signature Bell Bottom Country sound, a blend of classic Country with a modern twist and a dash of retro flare, has endeared her to a legion of fans. As a much-sought-after songwriter with credits on songs by artists including Luke Combs and Flatland Calvary, Lainey's a fresh and feisty voice in Nashville.
Her rockstar stage presence has her performing for sold-out crowds far and wide, from the US to the UK, and even Germany, alongside big names like Jon Pardi, Luke Combs, and Morgan Wallen, among others. After her second chart-topper with the hit, "Never Say Never" alongside Cole Swindell, she struck gold with her third and fourth No. 1 song, "Heart Like a Truck," and her HARDY collaboration "wait in the truck." Her album, Bell Bottom Country, found a cozy spot at No. 9 on Billboard's Country Albums Chart, leaped to No. 1 on the iTunes charts, and has over 350 million streams to boot.
Recently, she tried her hand at acting in the fifth season of the hit series Yellowstone as Abby, debuting her original song "Smell Like Smoke" and showcasing other album hits like "Watermelon Moonshine" and "Hold My Halo." To top it all off, she was named the "Tractor Supply Brand Ambassador," honored at Billboard's Women in Music Awards with the Rulebreaker Award, and is the new face of Wrangler's 2023 fall/winter women's collection. Now ain't that a sweet peach of a story?