Following a major European tour earlier this year, A BOWIE CELEBRATION is back!! Join key alumni musicians of David Bowie's bands from across the decades in January 2020 for The David Bowie Alumni Diamond Dogs & More Tour featuring an unforgettable and critically acclaimed evening of Bowie songs with world-class vocalists.
Anchored by Mike Garson along with a revolving selection of additional amazing Bowie band alumni including Gerry Leonard, Carmine Rojas, Charlie Sexton, Kevin Armstrong and Alan Childs, 2020's, A BOWIE CELEBRATION: The David Bowie Alumni Diamond Dogs & More Tour as the title suggests will focus on David Bowie's eighth studio album Diamond Dogs, ranked as one of the greatest albums of all time and as ever a rotating mix of hits and deep cuts.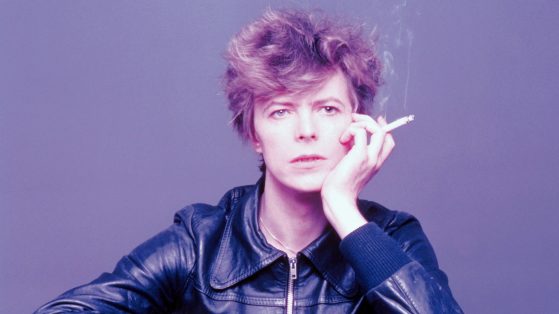 Keyboardist and band leader Mike Garson is the longest-standing member of any of Bowie's bands, having performed with David at over 1,000 concerts along with Gerry Leonard who was a Bowie music director and guitar player tour. Charlie Sexton was friends with Bowie while recording his Never Let Me Down album and sat in with him on the Glass Spider tour along with Let's Dance/Serious Moonlight/Glass Spider bassist Carmine Rojas and Alan Childs who was Bowie's drummer on his 1987 Glass Spider world tour. Kevin Armstrong also joins the David Bowie alumni tour having recorded and played with Bowie including his famous Live Aid performance and Bowie's first Tin Machine album and tour amongst other Bowie projects. Between them, the alumni band have over 40 years experience of recording, writing and playing live with Bowie. Also joining the upcoming A BOWIE CELEBRATION tour in Europe are vocalists Corey Glover, founding member of Living Colour, and award-winning singer/producer and songwriter Mr Hudson.
General and VIP tickets are available Friday 9th August at 10am
Ticketing links at http://www.ABowieCelebration.com/ www.gigsandtours.com / www.ticketmaster.co.uk
A BOWIE CELEBRATION UK TOUR 2020
Thursday 23rd January 2020 – Manchester, O2 Ritz
Saturday 25th January 2020 London, O2 Shepherds Bush Empire
*Note that not some members may not perform on all dates.
For more information on A BOWIE CELEBRATION, visit:
Website: http://ABowieCelebration.com
Facebook: https://facebook.com/ABowieCelebration
Twitter: https://twitter.com/bowietour
Instagram:https://instagram.com/bowietour
ABOUT THE 'A BOWIE CELEBRATION' BAND
Mike Garson
Mike Garson on numerous Bowie albums, including his much talked about masterly solo on the Aladdin Sane track. Garson was Bowie's longest and most frequent band member. They performed together for both David's first and last concerts in the United States as well as 1,000 concerts around the globe in between.
On Garson, Bowie said "It is pointless to talk about his ability as a pianist. He is exceptional. However, there are very, very few musicians, let alone pianists, who naturally understand the movement and free thinking necessary to hurl themselves into experimental or traditional areas of music, sometimes, ironically, at the same time. Mike does this with such enthusiasm that it makes my heart glad just to be in the same room with him."
Gerry Leonard
Gerry Leonard was music director and guitar player for David Bowie on his "Reality" world tour and DVD along with Bowie's previous two records, "Heathen" and "Reality" and their subsequent tours along with his "The Next Day" album. Further credits include recording and touring as guitar player and music director for artists such as Suzanne Vegas, Rufus Wainwright, Laurie Anderson, Duncan Sheik and Roger Waters. Leonard remarks, "I am super excited to be continuing to bring David's music to his loyal fans with A BOWIE CELEBRATION. The combination of having his real band playing his music for his dedicated fans makes for a truly special night every time. It's such a wonderful way to keep David's memory and musical legacy alive."
Carmine Rojas
Carmine Rojas toured the world with David Bowie, playing bass on several multi-platinum hits such as "Let's Dance", "China Girl", "Modern Love" and "Blue Jean" on the Serious Moonlight and Glass Spider tours. He's also recorded and toured with Julian Lennon and Rod Stewart as musical director and bassist.  In addition, Carmine has recorded and toured with the likes of Tina Turner, Keith Richards, Stevie Wonder, BB King, Mick Jagger, Eric Clapton and many more.
Charlie Sexton
Charlie Sexton became friends with David Bowie while recording his Never Let Me Down album. Sexton sat in with Bowie on the Glass Spider tour and was his special guest performer for the filming of the shows in Sydney. Sexton has also toured and recorded with Bob Dylan, contributed a track on the Thelma & Louise soundtrack and appeared in the Best Motion Picture Oscar winning movie Boyhood, and may be best known for his solo hit "Beat's So Lonely" and his work with the band Arc Angels.
Kevin Armstrong first met Bowie in 1985 on sessions for Absolute Beginners after which he helped David put the band together and play for his Live Aid performance followed by recording the Bowie / Jagger song "Dancing in the Street" together. Kevin played on the Bowie's first Tin Machine album and tour and wrote and played on the Outside album with Bowie who introduced him to Iggy Pop and was featured on their Blah Blah Blah album. Kevin continues to play with Iggy Pop today. Armstrong says, "It's a great honour to join Mike Garson and my Bowie brothers to help bring David Bowie's amazing legacy to new audiences."
Alan Childs was Bowie's drummer on his 1987 Glass Spider world tour and is featured on the tour album and DVD. Alan has also played with the likes of Julian Lennon, Rod Stewart, John Waite and many others. Alan plays all instruments and sings on his solo album and EP Alan Childs Aftermath. Alan says, "I am totally psyched to be joining A BOWIE CELEBRATION! What a great band of Bowie alumni with a mission is to keep David's music alive in a concert setting for all the fans!"
Corey Glover
Corey Glover is a founding member of Living Colour and has helped prove that not only could black guys kick out the jams, but that they could be embraced by a vast expanse of fans. Living Colour earned numerous industry awards including back-to-back Grammys for Best Hard Rock Performance and emerged as one of the most influential rock acts of all time: regularly selling out arenas and selling millions of albums. On touring with A BOWIE CELEBRATION, Glover says "I am so looking forward to returning to the Bowie alum, jamming and sharing the music of Bowie with the world – the most brilliant thought provoking music ever conceived!"
Mr Hudson Mr Hudson is an award-winning singer/producer and songwriter from Birmingham, England. He became well known for his collaborations with Kanye West (platinum selling – 808's & Heartbreak) & Jay Z' anthem (Young Forever) while embarking on a solo career which has expanded into writing, producing &/or featuring with the likes of Duran Duran, DJ Snake, JP Cooper, Janelle Monae, John Legend to name a few. Mr Hudson says, "David Bowie is the reason I'm a musician. To sing his songs with his band is a surreal privilege and pleasure"