Throughout 2020 Kevin Patrick Sullivan, the Bay Area singer/songwriter known as Field Medic, has been sharing an enticing series of one-off singles, releasing episodes of his web series the field medic show, and inviting listeners into his creative world with hints at the mysterious Floral Prince.
Sullivan has now revealed Floral Prince: a collection of these previously released singles and seven other unheard songs that reflects his unique songwriting approach. Due out October 2nd from Run For Cover Records, the music on Floral Prince often finds Sullivan harkening back to the spontaneity of Field Medic's earlier work and embracing a looser, off-the-cuff process that compliments his endless well of songs and poetry. To mark the announcement, Sullivan has shared one more early taste of Floral Prince with "i will not mourn who i was that has gone away," a spirited acoustic singalong capturing everything that makes Sullivan's songwriting so captivating with just a few chords, his warm voice, and conversational lyrics.


Preorder Floral Prince: http://smarturl.it/FloralPrince

Listen to "i will not mourn who i was that has gone away"
via Spotify here.
Floral Prince exemplifies Field Medic's self-described "full-time freestyle" method, bringing together songs that were recorded on the fly using a four track setup, drum machines, and a maximum of three takes—or sometimes even reworking pieces from the sessions for his 2019 full-length, fade into the dawn. This prolific songwriting clip also necessitated a less traditional path for Field Medic to release music; taking cues from the mixtape format, Floral Prince is something of a slice of life—a collection of raw vignettes and intimate creative moments that leans into the diary-like nature of Sullivan's songwriting and his desire to constantly create. The music on Floral Prince ranges from jangly indie folk, to atmospheric ballads, to unvarnished live takes, all led by Sullivan's effortlessly welcoming voice and heart-on-sleeve lyrics. The result is a musical patchwork quilt; each piece has its own beautiful details and nuances that can be admired individually, and when stitched together they can be appreciated in a whole new way.

The vinyl version of Floral Prince will also include an exclusive bonus track, as well as an additional digital download of plunge deep golden knife, a companion piece featuring six more songs from the Field Medic vault.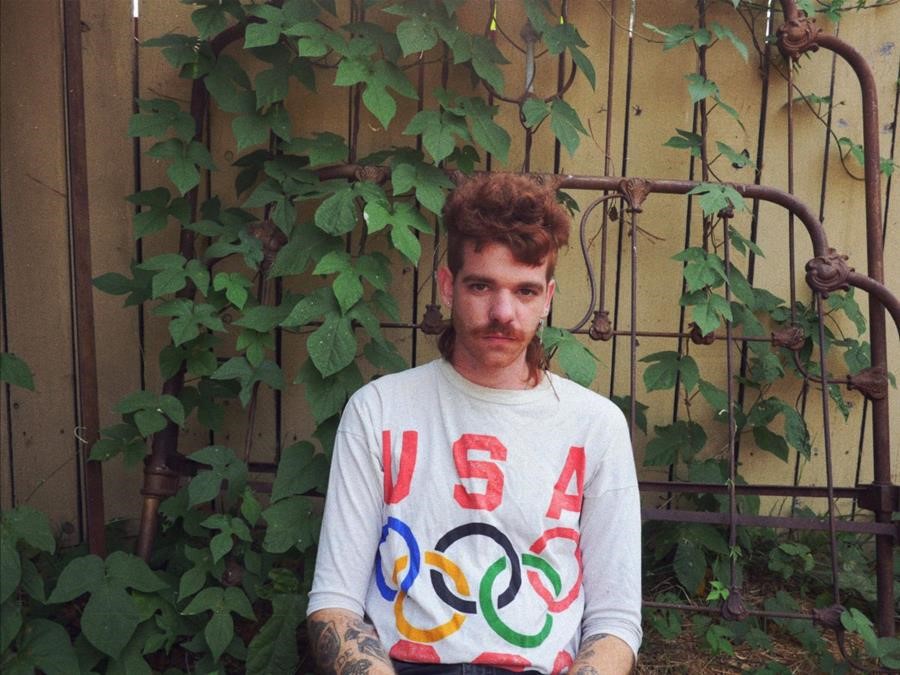 Floral Prince track list:

1. -h-o-u-s-e-k-e-y-z-
2. i want you so bad it hurts
3. i will not mourn who i was that has gone away
4. bundle of hyacinths
5. HEADCASE
6. it's so lonely being sober
7. better way
8. talkin johnny & june (your arms around me)
9. older now (it hurts)
10. before your body goes
11. TRANQUILIZED

Upcoming 2021 Shows:
April 10 – Dublin, IE @ The Workmans Club *
April 12 – Glasgow, UK @ Saint Luke's *
April 14 – Manchester, UK @ Gorilla *
April 15 – London, UK @ The Dome *
April 16 – London, UK @ The Dome *
April 18 – Antwerp, BE @ Kavka *
April 19 – Paris, FR @ Le Pop Up! *
April 21 – Amsterdam, NL @ Paradiso *
April 22 – Berlin, DE @ Cassiopeia *

* w/ Beach Bunny
---
For some time now, followers of Field Medic have been piecing together clues about Floral Prince. The name has been mentioned in late night Twitter hints, secret YouTube leaks, teaser riddles, Instagram live sets, and standalone single drops. This unconventional approach paints a bigger picture for the 11-track project as a whole, set for release October 2nd from Run For Cover Records.

Part mixtape, part album, part collection, part musical patchwork quilt, Floral Prince is the latest offering from Field Medic, aka the preeminent Bay Area freak folk artist Kevin Patrick Sullivan. It's a reflection of his unique approach to songwriting and a creative drive that can't be contained to the traditional album format. Field Medic's songwriting rarely slows down; even after the release of his 2019 full-length fade into the dawn and the busy touring schedule that followed, Sullivan still found himself flush with new songs and ideas. As he attempted to earmark certain songs for his next release Sullivan began to chafe at the pressures of a follow-up album.

Longing for the spontaneity of Field Medic's earlier work, Sullivan found inspiration in what he calls the "full-time freestyle" mindset where he writes and records songs on the fly with a four-track, usually with a self-imposed limit of three takes. "This style lends itself to more off-the-cuff lyrics and recordings that communicate their point much clearer to my ears," he explains. "It's also fun." The process proved surprisingly satisfying, often capturing the diary-like nature of Sullivan's songwriting more accurately than some of the music he'd been poring over. "The songs born from this method aren't always 'hits,' he says. "But they feel much more important to me…closer to how I really feel." Some of these charming homespun missives made their way onto the internet, spurring fans to follow the breadcrumbs towards these first glimpses into Floral Prince and the ever-expanding Field Medic mythology. "I realized the songs I was saving for another album were much less focused and effective than some of the freestyles I had been creating and subsequently leaking," Sullivan says. "I think that's because I really enjoyed the process of writing and recording the freestyles, whereas the 'hits' I was attempting to make were being approached as more of a chore."

Floral Prince officially began to see the light of day through a series of stand-alone singles released throughout early 2020 in tandem with episodes of Sullivan's homemade webseries, the field medic show. To invite fans further into Field Medic's unique world of achingly beautiful melodies and conversational lyricism, songs like the atmospheric ballad "better way" and the Alex Menne (pickleboy/Great Grandpa) collaboration "talkin johnny & june (your arms around me)" were shared alongside the YouTube show's accompanying live versions. Other tracks—like rousing opener "-h-o-u-s-e-k-e-y-z-" and the longing "i want you so bad it hurts"—were repurposed from the fade into the dawn sessions to finally find a home on Floral Prince. Elsewhere "it's so lonely being sober" exemplifies the unvarnished appeal of the full-time freestyle attitude. The song's direct lyrics and single-take phone recording preserve the deeply personal storytelling, relatable details, and palpable emotions that make Field Medic's work so intimate and enthralling.

Although Floral Prince is culled from several years of Field Medic songs, its 11 tracks have a sense of cohesion that can be attributed to Sullivan's singular vision and willingness to allow the listener into his life. "These songs were written through different seasons of my life but they all share a common theme of quiet, nagging, yet somehow defiant insecurity," he explains. "To hear them all grouped together reminds me that I've always felt more or less the same way, and have had the same obsessive tendencies my whole life that have often led to self-destructive behavior. Maybe this is catharsis."

In the end Floral Prince is actually many things at once: a snapshot of an artist shaking off the perceived boundaries of his medium; a document of years of Sullivan's life preserved in musical form; the closing of one songwriting chapter and the start of another. Or perhaps as Sullivan puts it, "All songs have their day…"

---

Website / Facebook / Twitter / Instagram / Bandcamp
---