VRÎMUOT have released a beautiful new video for the track 'Aufbruch' taken from their forthcoming full-length "O Tempora, O Mores", which has been scheduled for release this Friday, September 25th. 


Pre-sale https://prophecy.lnk.to/vrimuot-2020

VRÎMUOT mastermind T.S.  comments on 'Aufbruch':

"The act of awakening is of liberating nature.
In the shadows of the forests, on meadows and peaks..
Loosen the bands of everyday life
and the fetters of the clock.
Only a thought
A word
Away!

Der Akt des Aufbruchs ist von befreiender Natur.
Im Schatten der Wälder, auf Wiesen und Gipfeln.
Lösen sich Ketten des Alltags
und Fesseln der Uhr.
Nur ein Gedanke
Ein Wort
Hinfort!"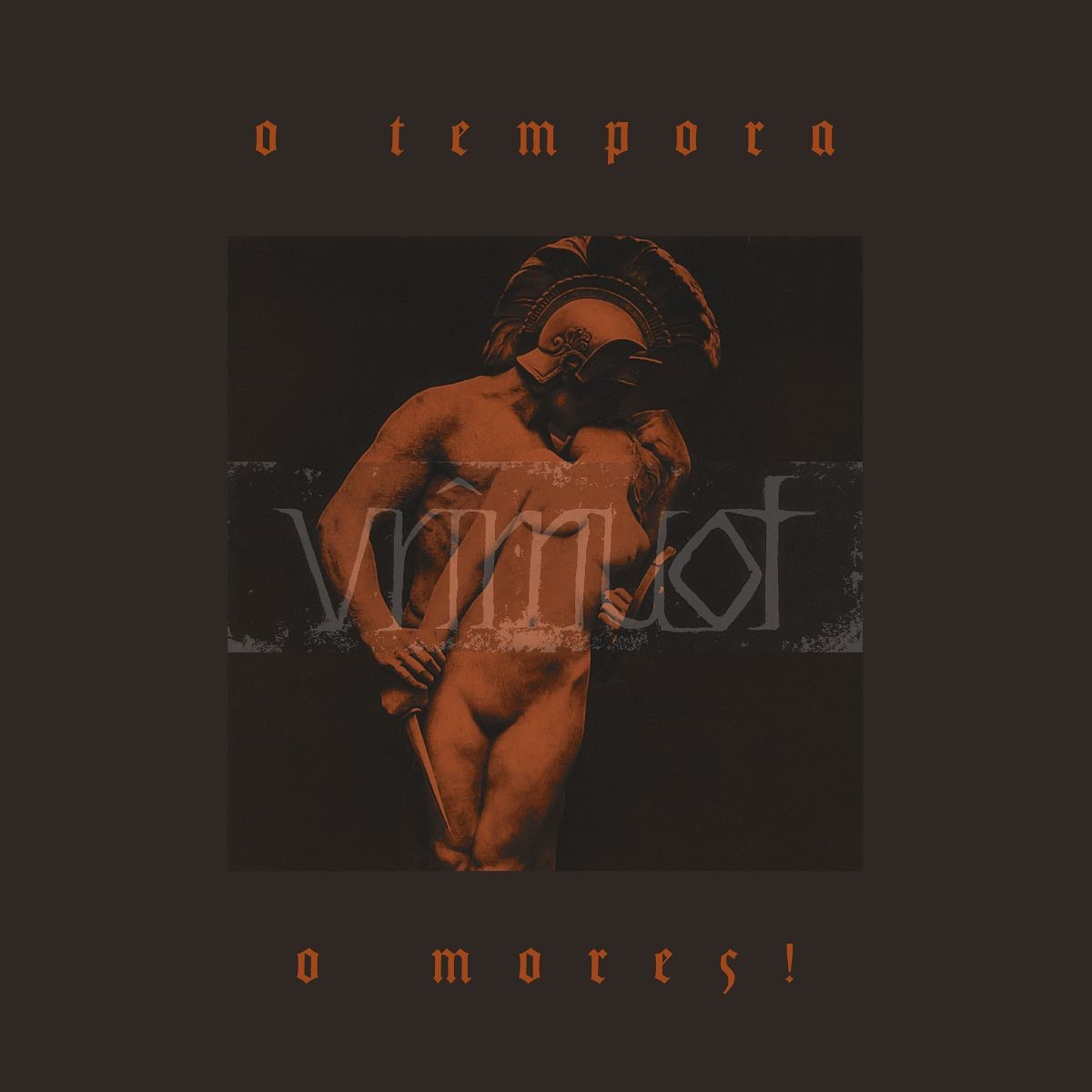 On further news, VRÎMUOT will reveal another new clip for the track 'Palingenese' tonight at 19:00 CEST: https://youtu.be/41RXBl9oou0 
Watch this space for more VRÎMUOT videos coming this week.
Tracklist
1. Aufbruch
2. Nymphaea Alba
3. Palingenese
4. Erwachen
5. Wolffsangel
6. Ewiger Mond
"O Tempora, O Mores!" is the debut album of Germany's most promising new neofolk artist: VRÎMUOT. While staying true to the genre's core aesthetics and stylings, VRÎMUOT's mythopoeic darkfolk should rather be seen as a reinforcement and an update of classic neofolk values.

VRÎMUOT from Germany's fabled Teutoburg Forest infuse fresh blood into the time-honored body of neofolk. This is made clear – resoundingly so – by "O Tempora, O Mores!" (Cicero: "Oh the times! Oh the customs!"), the project's debut album.

VRÎMUOT, meaning "candour" in medieval German were founded by composer, multi-instrumentalist, and vocalist T.S. to approach neofolk in DIY-way without any digital tools and unfolding in unusually long, intense narratives of carefully cafted complexity.

Describing his venture as "mythopoeic darkfolk", T.S. wields his metaphorical weapons of choice to cathartic effect, conveying a positive message. "It is only through self-reflection that we transcend mundane existence, lighting a flame that strengthens and warms us", declares the musician. "A flame of hope. An eternal flame."

"O Tempora, O Mores!" is "a polemic put to song", T.S. elaborates further, "based on personal experience of loss and recapture but also relatable to modernity and its inherent ills." Above all though, his intent is to evoke feelings in the spirit of Romantic period artists, escaping the present "samsara" to seek enlightenment, "…the higher aim our natural being is striving for."

The artwork of "O Tempora, O Mores!" is centered around 19th century sculptor Gotthard Sonnenfeld's statue entitled "Besiegt" ("vanquished"), with medieval woodcuts and runes representing each tune and its specific "riddle" …

"O Tempora, O Mores!" was mastered by Markus Stock (EMPYRIUM).


Release date: September 25th

Line-up
T.S. aka Lupus Viridis – compositions, all instruments, vocals

Label: Auerbach Tonträger / Prophecy Productions

Available formats
"O Tempora, O Mores!" is available as a 2CD hardcover book (18×18 cm, 36 pages) ltd. to 400 copies incl. lush artwork, additional texts and a 18-minutes bonus CD with two exclusive songs. (400 copies available), and on black vinyl with printed inner sleeve and protection sleeve.
► 2CD hardcover book ► Black vinyl LP
VRÎMUOT on Facebook: www.facebook.com/Vrimuot