The Chronicles of Manimal and Samara's announces the release of their third single, "Deus Ex Machina" on 18th September, 2020.
"Deus Ex Machina"  is an arresting sonic and theatrical experience of man's perennial struggle between fate and free will. Charged with both pathos and ethos, the song is a musical revisitation of classical literature's greatest tragedy – the story of Oedipus Rex. Behemothic metal guitar and bass riffs give way to the hypnotic sounds of the classical Persian Tar. Ominous poetic passages and lamenting rhyming verse are spoken and recited over the rhythmic beat of colossal war drums. Inspired by the sonnets of Shakespeare and the lyrical poetry of Ancient Greece, the lyrics tells the story of Oedipus Rex – a play by Sophocles written over two thousand years ago. The song is chanted and recited over the music much like in the chorus in Greek tragedy. Electric bass by Sébastien Puech.
Deus Ex Machina, the third single of The Chronicles of Manimal and Samara will be released worldwide on September 18, 2020.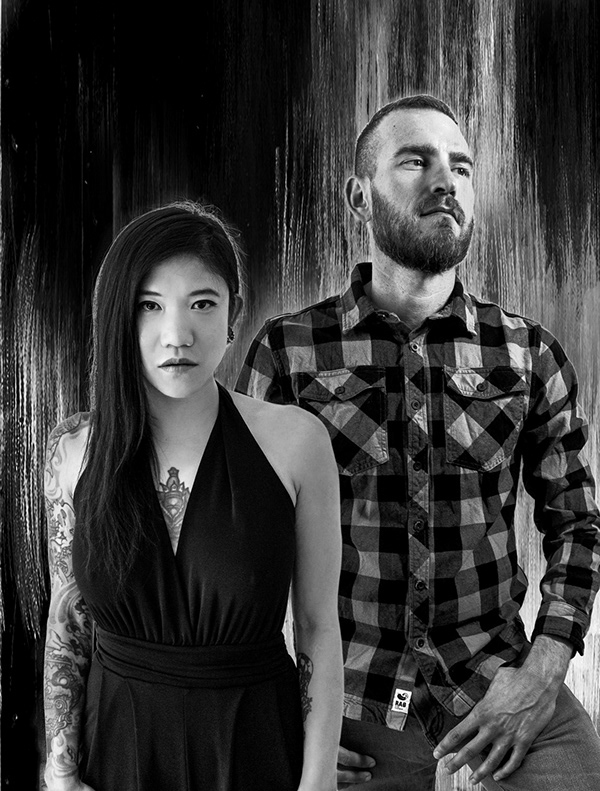 "Deus Ex Machina" is an ideological endeavour to revisit the famous greek tragedy from a modern perspective as well as to address the relevance of the enduring themes in classical literature within the medium of music. Conceived and created by the artists themselves, the accompanying music video reiterates these themes even further. Drawing from a montage of imagery drawn from the art and archaeology of the ancient world juxtaposed against footage of current times, the theme of mankind's futile struggle against systems of prophecy and the notion of an inescapable predetermined fate has never been so relevant to contemporary society in these uncertain times.

The Chronicles of Manimal and Samara (TCOMAS) was formed in late 2019 by members Andrea Papi (Music composition; keyboard, electric bass & guitar) and Daphne Ang (Lyricist; vocals). The London based duo are defining a new realm of sound where poetry and the spoken word meets electronic and rock.Their music integrates the literary (poetry and literature) and the dramatic (Greek theatre) into a sonic space where electronic and rock coexist. Spoken passages alternated with lyrical poetry form the central element of the vocal component. Their debut single "Atoms" was most notably featured by glamglare and Right Chord Music Blog.
"Atoms" is air-playing by 14 radio stations around the world most notably SG1 Radio, Metal Meyhem Radio, UK and 973FM Singapore.