Following the release of his global streaming hit 'Stunnin' Ft Harm Franklin, the politically charged 'SYSTEM' and heartfelt 'The Feelings Tend To Stay The Same,' rising artist Curtis Waters delivers yet another refreshing and honest self-penned and produced gem, this time, with 'Freckles,' which debuted as a WORLD FIRST on Zane Lowe's New Daily Music show on Beats 1 and is out on all platforms.


"I made this song because I felt inspired by an old friend I met at the mental hospital." Waters reveals candidly. "After I left college I was home for a few months trying to get back to shape and I reconnected with this girl just to catch up on how life had been since then. She was telling me about all the crazy and tragic stuff that had happened since I last saw her and how she had fallen back into old habits and was struggling again. But even through all of that she was still happy and hopeful about the future and was telling me about her career goals. I felt moved by her so I came home that day, made the beat and wrote the intro and chorus to freckles."


'Freckles' comes as Curtis Waters' star continues to ascend. Already an internationally recognized name amongst music fans, the 20-year-old Nepal-born artist, producer and songwriter is averaging on an impressive 4 MILLION GLOBAL STREAMS A DAY, and is quickly approaching 250 COMBINED GLOBAL STREAMS since uploading his debut video and single 'Stunnin'Ft. Harm Franklin to the internet, and launching his own TikTok campaign to hype the track back in May. 

With radio support across the country as 'Stunnin' Ft. Harm Franklin continues to build momentum at Top 40 and Rhythm, the song's global success soon attracted a swarm of interest from record labels. However, Curtis was determined to maintain 100% control of his music, and signed a license deal with BMG in June. Angered, upset and triggered by the death of George Floyd, having experienced racism himself growing up in Europe, Canada and North America, Curtis released his follow-up track, 'SYSTEM' in June.
Written and produced in Curtis' bedroom, 'SYSTEM' is a modern-day punk anthem, commanding even the most passive of listeners to sit up and pay attention. Curtis released the audio on Bandcamp [HERE], donating 100% of the profits to local bail fund, Charlotte Uprising, plus matching the profits with his own money (made from his BMG advance).
Listen to 'SYSTEM'HERE. Watch the lyric video (also shot in his parents' garage) HERE.

"My songs reflect how I feel that day," Curtis notes. "I try not to box myself in. I listen to so much music and I soak so many different influences in, so I'm a product of everything I'm into. I'm into so much random stuff and I want to bring it all into the Curtis Waters universe."

Drawing from his own mental health struggles, dealing with his bi-polar disorder and life as a young adult in the modern world, Curtis Waters demonstrates a softer side, with the release 'The Feelings Tend To Stay The Same,' [listen HERE] at the end of July. Watch the official music video HERE.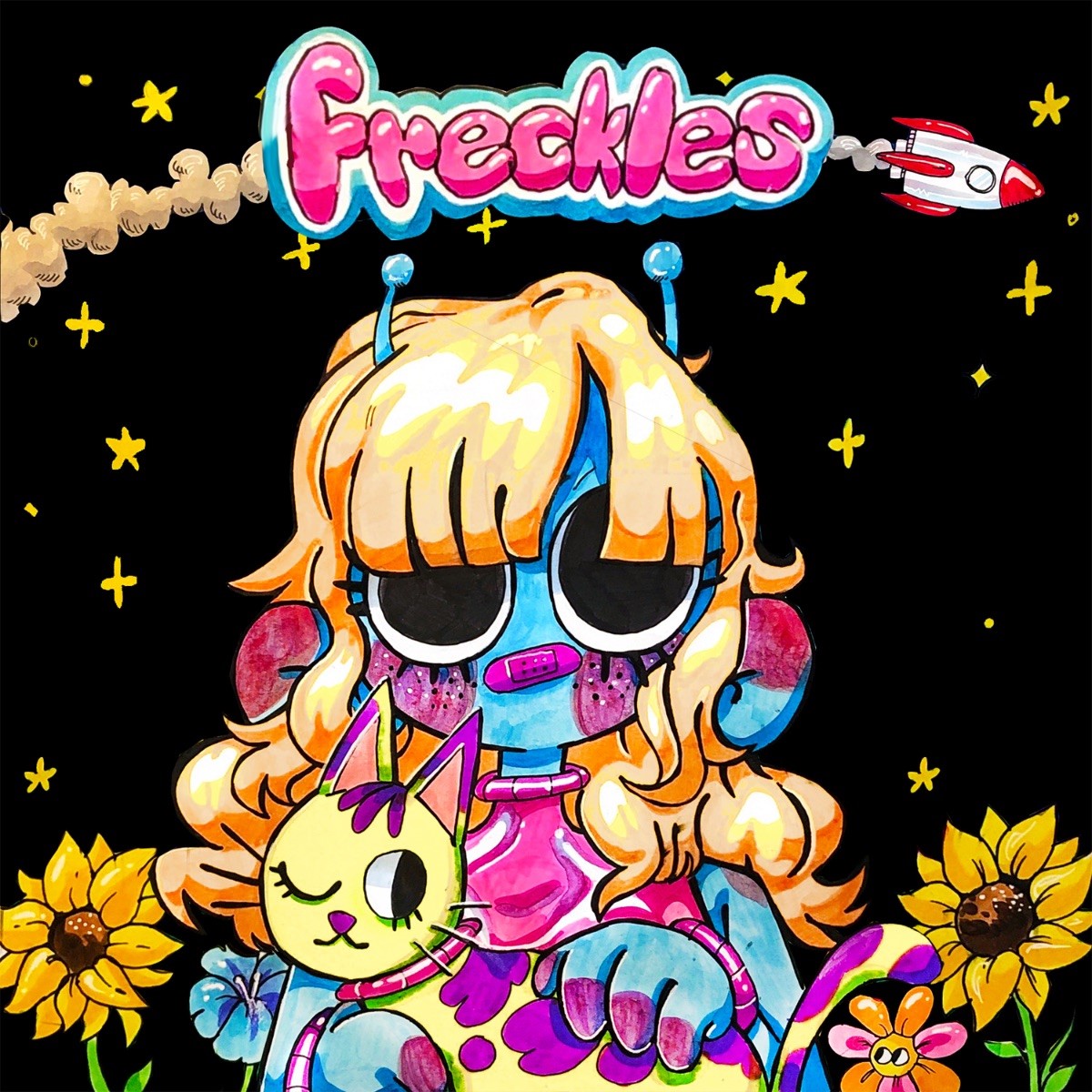 Curtis Waters was born Nepal and migrated to Germany, then relocated to Calgary when he was a child, eventually he and his family settled in North Carolina at age 17, where he lives with his parents and younger brother. Having never really fitted in, Curtis resorted to finding interests online and focusing on his creative endeavors as an escape from suburban life and his own mental health struggles. His love of writing poetry and doing graphic design as a kid evolved into teaching himself how to make beats and produce music using YouTube tutorials. He first started earning money at 14 by selling his beats to artists he met on Soundcloud, until Curtis eventually realized he should work on his own musical projects. Inspired by Kanye, Tyler, the Creator and Odd Future, Curtis started writing, producing and engineering his own tracks and releasing them online, quickly catapulting himself to this most current and exciting place in his burgeoning musical career; a debut album on the horizon, millions of global streams and critical praise from the likes of Rolling Stone and Pigeons and Planes.
As his star quickly ascends, and fans all over the world now, 20-year-old Curtis Waters continues his pursuit to shake the status quo, and is without a doubt one of the most exciting up-and-coming artists to break in 2020. 

Curtis Waters will be releasing his debut album 'Pity Party' in October.
More details to be revealed soon.