Noise Damage is the story of a half-deaf kid from a tiny, remote village in South Wales who was hailed as a genius by the UK's biggest radio station and headhunted by major record labels, only for the music industry to collapse.
It crashed hard, taking with it an entire generation of talented artists who would never now get their shot. CNN called it 'music's lost decade'. 

Along the way, there are goodies, baddies, gun-toting label execs, life-saving surgeons, therapy, true love, loyalty, hope, breakdowns, suicidal managers, betrayal, drummers and way too many hangovers. Success stories are ten-a-penny, but James Kennedy shows that the best lessons are often to be learned from good losers. It really is all about the journey. 
Part memoir, part exposé of the music world's murky underbelly, Noise Damage is emotional, painfully honest, funny, informative and ridiculous. It's also a celebration of the life-changing magic of music. 
"Noise Damage…" coincides with James releasing a new debut solo
album 'Make Anger Great Again' via Konic Records in September 2020. James Kennedy will be touring in 2021.
From South Wales, James Kennedy is a professional musician with a Top 50 best-selling album, more than four million song streams and over half a million online followers/nutters, who call themselves 'Misfits'. Hearing impaired due to childhood surgery, James has become an ambassador for several hearing charities, as well as speaking on panels and writing articles on a wide range of issues including mental health, the music industry and politics. He has toured much of the world, featured in many mainstream music publications and owns the music company Konic Records. Noise Damage is his first book. 
"Leaves one gasping for breath and a desire to immediately repeat the experience all over again." Rocktopia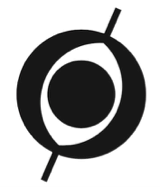 Eye Books is a small, independent publisher founded in 1996 with a strong focus on personal memoir. Its backlist includes the best-selling history of Trojan Records.