Well bust out ya fringe jacket and get the beers on ice 'cause those Sin City boys have done it again!
Rising from the ashes of these pre-apocalyptic times like some kinda rhinestone phoenix, the drunken duo deliver another 13 song set of country murder-ballads, barroom soul crooners and good ol' fashioned rock 'n' roll stompers. Just what the doctor ordered for your 2020 blues!
Their 3rd full length offering this year, 'SIN CITY OR BUST'expands on their self-described 'Dad Rock' formula to deliver a more 'polished' DIY 70s sound.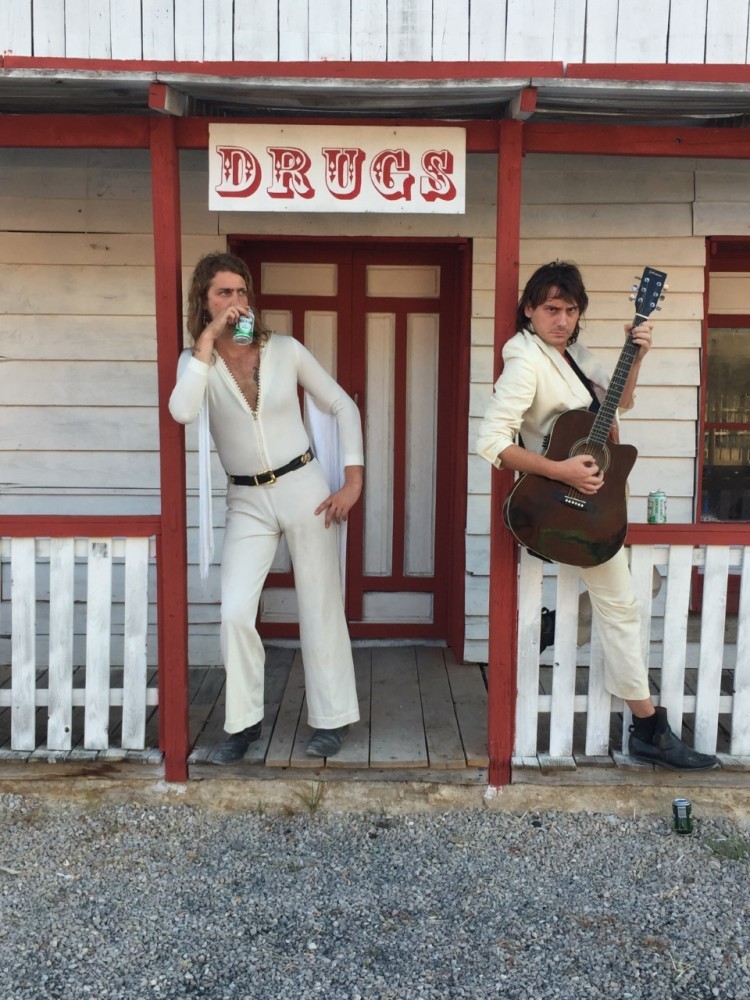 Traces of Big Star, Tom Petty and Neil Young can be heard on tracks like 'Where There's Smoke (There's Fire)'and lead single 'Pissin' In The Wind.' Yet there's still plenty of the spaghetti western sneer and 60s soul flair that defined their previous releases to be heard here, and these boys from New Zealand show no signs of slowing down.
Having already played several shows around their adopted city of Alicante, Spain, they've set their sights on Europe with a rag-tag tour being planned from late August till October.
SIN CITY OR BUST clearly proves Sin City's ongoing 'Exile on the Costa Blanca' songwriting sessions still bear powerful fruit. So take a bite and let that forbidden juice dribble down yo chin…
We say – Don't be fooled by the kitch, this album is well worth a listen – give it a few spins ….. we love it (Ed)