After an epic and well documented 45-year career that launched an era of rock n roll legends, KISS launched their final ever tour in 2019.
2019 saw sold out KISS shows across the globe with arguably the greatest KISS show ever! The initial tour announcement was met with huge fan demand for added shows, but the END OF ROAD TOUR will officially come to a close with a date and NY location yet to be named.    

Unfortunately, due to world events KISS could not complete the original dates scheduled through June and July 2020. But the band are delighted to announce rescheduled and new European dates for 2021. Further dates will also be added to the cities announced today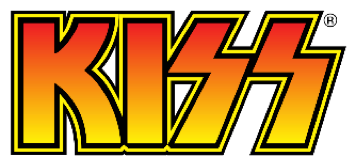 Paul Stanley says, "We are waiting. We are ready. When we are told everyone is safe and this pandemic is over, we will shake the earth and rock your world as always and as never before."

Gene Simmons says, "We can't wait for this pandemic to be over, and for all of you to be safe. We are planning to rock your world, once it is safe out there, for all of you and for us. See you in Europe"

KISS will be offering VIP experiences and special KISS Army fan presales. VIP experiences may include a personal photo opportunity with the band, access to an exclusive pre-show lounge and a behind the scenes tour.  Visit www.kissonline.comfor more information. 

Known for their trademark larger-than-life blistering performances, KISS has proven for decades why they are hands down the most iconic live show in rock n roll.  The Rock & Roll Hall of Famers, who have sold more than 100 million albums worldwide, have said this tour is devoted to the millions of KISS Army fans.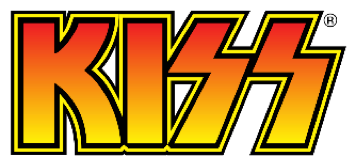 KISS END OF THE ROAD 2021 rescheduled and new European dates announced today are below. With more dates to be added.

Wednesday 2ndJune 2021                        Sportspalais, Antwerp BELGIUM
Tuesday 8thJune 2021                   Accors Hotel Arena, Paris FRANCE
Thursday 10thJune 2021               Westfalenhalle, Dortmund GERMANY
Saturday 12thJune 2021                Atlas Arena, Lodz POLAND
Tuesday 15thJune 2021                Barclaycard Arena, Hamburg GERMANY
Saturday 19thJune 2021                Tele 2 Arena, Stockholm SWEDEN
Monday 21stJune 2021                  Hartwell Arena, Helsinki FINLAND
Wednesday 23rdJune 2021          Scandanavian, Gothenburg SWEDEN
Friday 25thJune 2021                     Festhalle, Frankfurt GERMANY
Wednesday 30thJune 2021          Hallenstadion, Zurich SWITZERLAND
Saturday 3rdJuly 2021                    Rockfest, Barcelona, SPAIN
Sunday 4thJuly 2021                       Wizink Arena, Madrid SPAIN
Tuesday 6thJuly 2021                     Roman Arena, Nimes FRANCE
Thursday 8thJuly 2021                   Schleyerhalle, Stuttgart GERMANY
Saturday 10thJuly 2021                  O2 Arena, Prague CZECH REPUBLIC
Monday 12thJuly 2021                    Arena Di Verona, Verona ITALY
Thursday 15thJuly 2021                 Budapest Arena, Budapest HUNGARY

Unfortunately, due to scheduling issues involved with moving the tour back a year KISS will not be able to play the following cities, that were originally set for 2020.

Sandnes, Norway
Kaunas, Lithuania 
Lisbon, Portugal
Gliwice, Poland
Sofia, Bulgaria 

Those fans with tickets for the above cities should refer to their ticket office for refunds.


"All that we have built and all that we have conquered over the past four decades could never have happened without the millions of people worldwide who've filled clubs, arenas and stadiums over those years. This will be the ultimate celebration for those who've seen us and a last chance for those who haven't. KISS Army, we're saying goodbye on our final tour with our biggest show yet and we'll go out the same way we came in… Unapologetic and Unstoppable,"said KISS on The End Of the Road tour.