Olivia Lane has released her brand new single 'Nothing Changes' with an exclusive first play from Baylen Leonard on Country Hits Radio.
Sharing a sneak preview of the track on Wednesday (15/7) with Destination Country's followers, she said "with the world in a massive season of transition, what started out as a love song has become a message much bigger. Change can be tough but sometimes the only way to get through it is to go through it," and as she told The Boot, "through the ups and downs, you learn to love yourself, you learn to love others, and you keep continuously learning about the world."
Olivia also shared the final episode of Season 1 of her Living Instead with Olivia Lane podcast, with highlights from the nine-episode series which featured Mickey Guyton, Drake White, Maggie Rose, and more – listen here
---

"I really, truly feel like I'm a totally different person," says Olivia Lane — the vocalist known as much for her beaming smile and disarming charm as she is for her pristine, soulful performances that wow listeners to emotional extremes ranging from unapologetic joy to unrelenting heartbreak, and deep introspection to vulnerable resilience. Lane moved from Houston to Nashville in 2013 to find her voice; and for this hard-working, entrepreneurially spirited artist, it was both a metaphorical and literal journey.
After years of writing, recording and performing, Lane's path took a dark turn in 2017 when the anxiety and stress she'd put herself through had taken its toll. "I literally lost my voice. I knew music was my calling, but somehow I'd lost myself. I had to remember who I was," she says. "What I've learned is it takes some dark moments to find the light again. Now I feel centered in every way, and you know what? I wouldn't change a thing."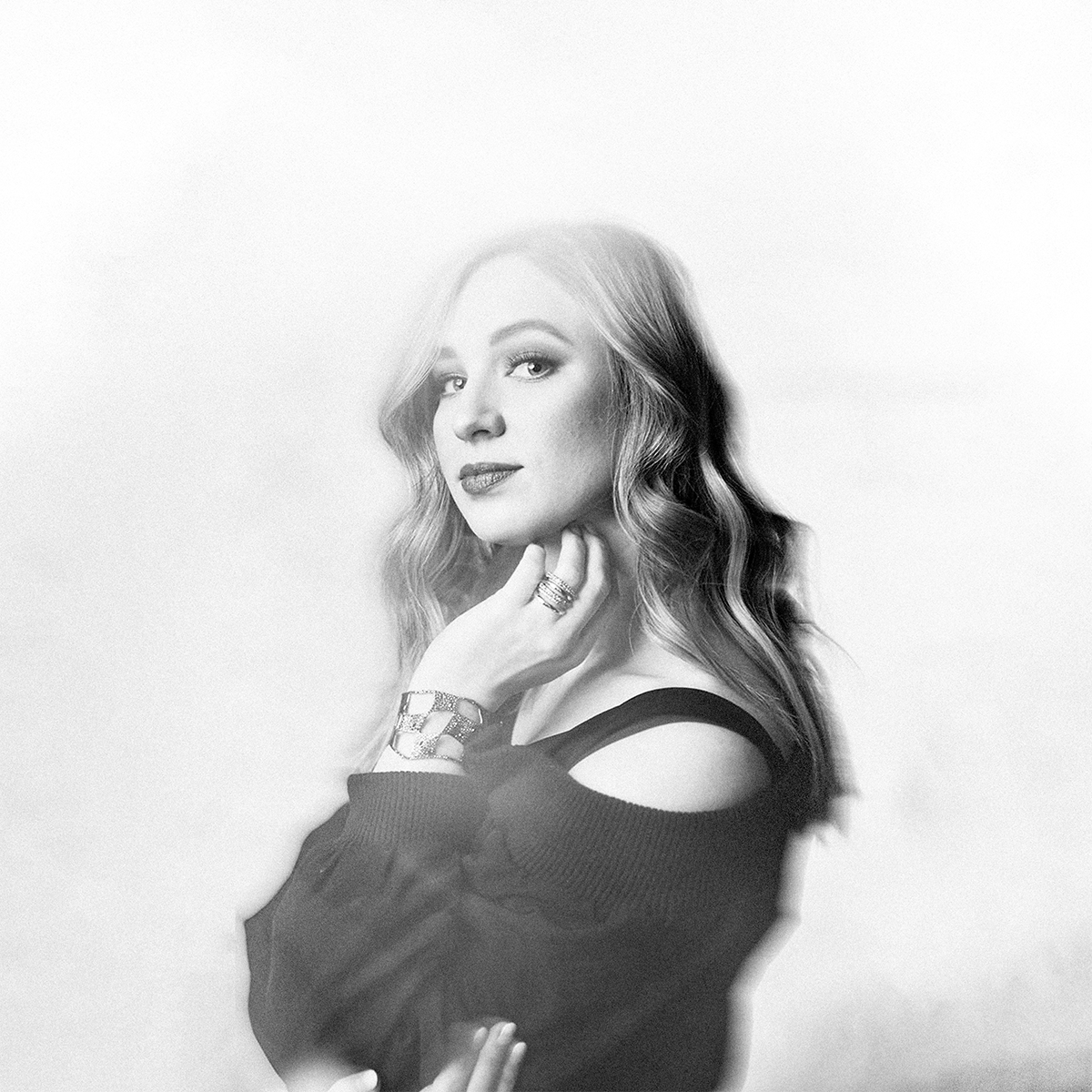 Lane was raised in a musical household. Her mother was a local Texas country singer and helped foster Lane's passion for music. "I always had music pumping through my veins," she recalls. The singer-songwriter's love of music found her embracing musical theatre at a young age where she first starred in a production of Grease. Later, she moved to Los Angeles to pursue acting. She graduated from the University of Southern California where she studied theatre and songwriting. "I loved being in front of people. I loved entertaining. I loved making people feel happy from a really young age," she says cheerfully. "I remember taking songwriting at USC my sophomore year and it felt like I found where I fit. So, I decided I needed to go to Nashville because that's where I felt called." As she navigated the Nashville music industry as an independent artist through trial and error, Lane's natural business savvy shined. She decided to take her career into her own hands and the young leader founded her own publishing company, Liv Write Play Music. She'd go on to release songs that channeled this newfound boss lady attitude like the ode to a strong relationship with "You Got Me" and rapid fire kiss-off to an ex with "You Part 2."
Her recent single, "Living Instead," details the once overwhelming anxiety and self-doubt that led her to losing her voice in 2017. "I need to stop living in my head/ And start living instead," she sings alongside a seductive beat and haunting vocals. The buoyant, empowering declaration is a metaphor for her own life and a universal theme for others with internal battles.
It's also the title of her newest creative venture — a deeply personal and introspective podcast called: Living Instead with Olivia Lane. Birthed out of a spirit of determination and positivity, the weekly series touches on stories including losing her voice, soul soothing therapy and eventually finding herself and her voice as an artist. With the positivity of fellow Texan Brené Brown and the sass and humor of Jennifer Lawrence, Lane curates a guest list consisting of those who have helped her along the way including author, meditation teacher and inner peace professional Barb Schmidt who kicks off the series. "I've been interviewing everybody who's helped me along the way to find my voice again," Lane says. "The whole theme of the last seven years and the podcast is literally and metaphorically finding my voice. It really was taking back ownership of who I was and what my voice was as a songwriter. Every single human tries to find their voice and what their purpose is in life, and I think it's such an important message to tell." The powerhouse vocalist and ace songwriter admits that paying her dues being on the road, embarking on radio tours and trying to be the type of artist everyone told her to be resulted in her body breaking down. Subsequently, in 2017 she lost her voice. Lane knew the way she was living, and her self-view, had to change. She went to therapy — vocal and physical — to relearn how to use her voice. Along the way, she gained tools to help with her recovery and hopes to share those lessons and her new sense of self with listeners.
Lane has many more stories left to tell and artists like Taylor Swift, Reba McEntire and Dolly Parton continually inspire her entrepreneurial spirit as she aims to embark in new creative ventures. "I want theme parks. I want my own clothing line. I want to be writing screenplays. I have such big dreams for my career because I love telling stories," she says. "As a businesswoman, I surround myself with people who point out the mistakes, but also give me grace. As a leader, I've learned I need to give people the tools they need to succeed, and the grace and trust to know that they're doing the best they can. I am lucky to have found a great team – our synergy works and that makes every difference." Lane has set a pace for herself and in doing so, she is inspiring others. "I live for today. I love helping people lock into their visions and make their dreams happen. If you dream it you can be it. Get out of your head and start living instead."
Official Site | Twitter | Facebook | Instagram | YouTube | TikTo