Neus Ruiz, long-time concert promoter, journalist and head honchita of the Dutch/Anglo underground  Heatwave Magazine , who spends a third of her time listening to rock, punk, garage, psychedelic and pop bands for review.
You would be surprised to find that she barely touches any of those titles in her music but, goes beyond to an experimental, synth, dark pop side with Control Future's self-titled mini LP.  Their picture-perfect glorious Rembrandt of Mancunian post-punk textures abound with angular and brittle guitars, and haunting keyboards with a driving beat sounding like it was recorded on top of some roof in 1978 by Martin Hannett.
Ruiz's voice often sounds like the beautifully haunting rasp of Christina Martinez of Pussy Galore singing in a grand ballroom with Kim Gordon, Siouxsie, and Patti Smith in full harmonic chorus.
"The Right One" starts off as a melancholy synth-guitar driven melody that quickly turns into an angsty, punk-poet plea for"Looking for the Right One." A song that feels like a plea, search, and retreat from finding it. But the search and struggle carry on.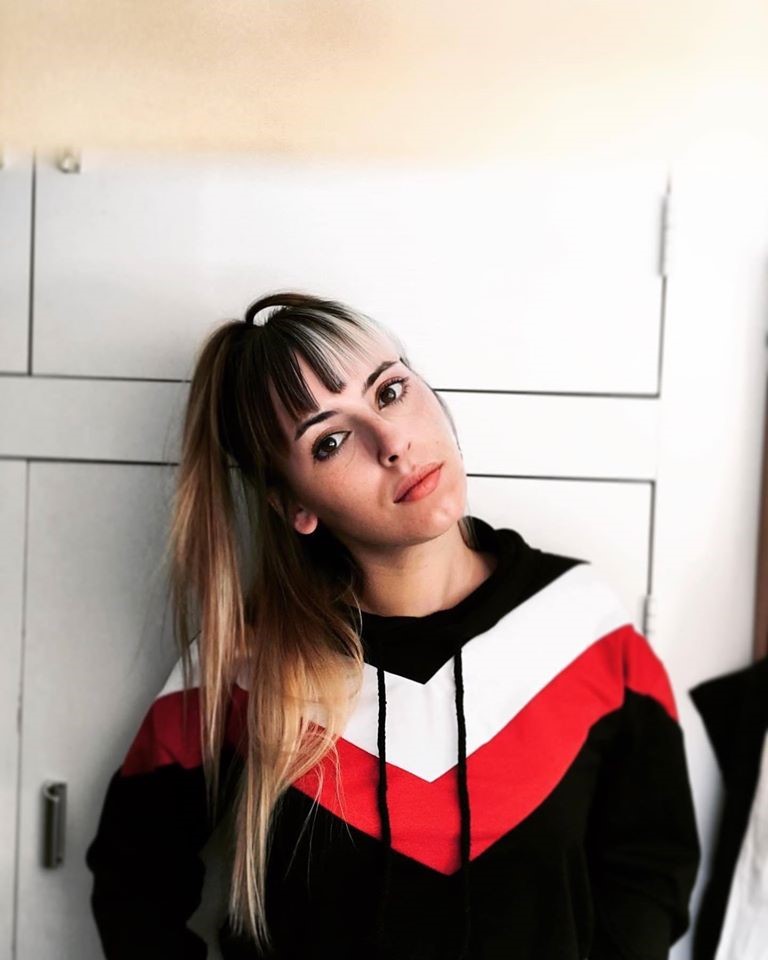 Control Future captures the true dystopian vibe on their self-titled debut with a picture-perfect 'darkwave', post-punk, doom-pop bedroom discovery. Sometimes, when you "lock-down" a creative and free spirit long enough, it will often reinforce their self-will and convictions, and this kind of expression of creative struggle, is covered all over this record like a plague.
Control Future release S/T mini-LP out this fall on 2 November. Stay tuned for more updates and info.