Finnish Doomsters RED MOON ARCHITECT are known to create a unique sound of their own. Pure sweeping, yet crushing and highly atmospheric Melancholic Doom soundscapes consolidate with strong melodies, dark growls and haunting female vocals, crawling directly under your skin.
 
"Emptiness Weighs The Most", the band's highly anticipated fifth studio album, will see the light of day on October 23rd through the eyes of Noble Demon, taking the listener on an intense and emotional ride through atmospheric, raw and melancholic Doom soundscapes.

A beautiful sorrowfull yet intense and massiv first offering of what to expect from their forthcoming full length record can now be heard and seen in form of the brand new music video for "Rise".
Saku Moilanen about the song: "Epic brutality wrapped in deceiving beauty of the turmoil. 'Rise' is the first anthem of the upcoming album; the most killer piece of art ever created by Red Moon Architect!"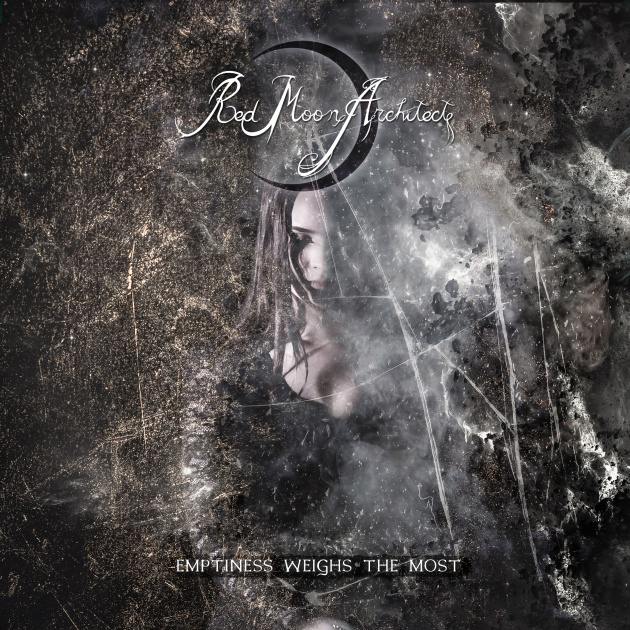 "Emptiness Weighs The Most" will be coming out on October 23rd and on the official landing – page you can already NOW give permission to have a release saved to your library or added to your playlist as soon as it is out. So no need to embark your calender anymore! You will also find the music video streaming and links to physical retailers at THIS LOCATION
Tracklist:01. Hidden02. Chained03. Rise04. Dethrone The Darkness05. One Shines Brighter06. Muse07. Into The Light08. Reform09. My Beloved 
Red Moon Architect are: 
Saku Moilanen: Drums, Keyboards
Ville Rutanen: Vocals
Pyry Hanski: Guitars
Taneli Jämsä: Guitars

Anni Viljanen: Vocals

Jukka Jauhiainen: Bass


https://www.facebook.com/RedMoonArchitect
https://www.instagram.com/redmoonarchitect
https://www.twitter.com/rmametal
https://www.youtube.com/channel/UCmkKd___3BlARiuDucBzx8w
http://nobledemon.com
https://fb.me/nobledemonrecords
https://www.youtube.com/c/NobleDemon?sub_confirmation=1
https://www.instagram.com/nobledemonrecords/
https://www.twitter.com/nobledemonrec/
https://snd.click/nobledemon
https://nobledemon.bandcamp.com/
https://www.tiktok.com/@nobledemonrecords
https://sptfy.com/4Oow