Formed in Stockholm, Sweden and being known for their dirty rock sound with a raw edge and a liveset that will blow you away, Black 'n' Rollers THE VICE have announced their worldwide signing with powerhouse label Noble Demon Records.
Raw and powerful yet musical and groovy, THE VICE is well aware of how to turn the knobs and to invade the darker side of your musical soul. Coming your way on August 7th, THE VICE's sophomore opus – "White Teeth Rebellion" – is a dark, meanasfuck rock/metal album with the band members hearts on its sleeves.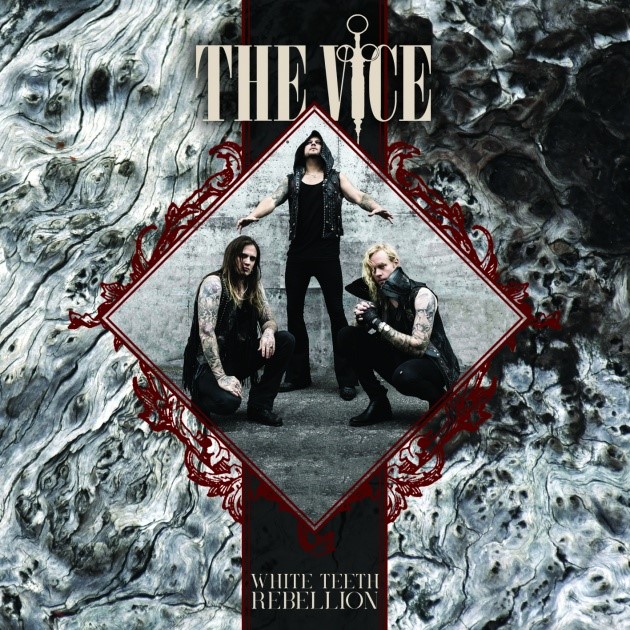 "It is with a huge amount of pride and excitement that we announce that The Vice has signed a deal with Noble Demon! First off we'll put our Baphomet heads together for the release of the new album, 'White Teeth Rebellion'. Death, Rock & Roll, filth and a good portion of northern viciousness is coming your way in the strange days ahead." THE VICE comments.
Furthermore the band unleashed a bleak and ecstatic first glimpse of what to expect, in form of a music video for the album's title track "White Teeth Rebellion", streaming here:
On the official landing-page you can already NOW give permission to have a release saved to your library or added to your playlist as soon as it is out. So no need to mark your calendar anymore! You will also find the Music Video streaming and links to physical retailers at THIS LOCATION
Tracklist:
1. Tremors
2. A Barren State
3. White Teeth Rebellion
4. Empty Halls
5. Run To Seed
6. Cradle And To Ease
7. To Each His Own
8. Antizeit
9. Deluge
THE VICE are:
Rickard – Vocals & Guitars
Charlie – Bass
Petter – Drums

For More Info Visit:
www.facebook.com/TheViceOnline