Following the success of the first single, Coping, Hull hardcore punks Smiling Assassin have just released a brand new track, 'National Pride' from their soon to be released debut album Plight Of The Millennial (31st May 2020).
National Pride is available on all great platforms, check it out at the following link: https://listen.lt/SmilingAssassinNationalPride

As a band with so much to say, National Pride is a message to a generation that looks at the state of the world and wonders how we got to where we are!

Vocalist George Garnett explains, "National pride is a song for people who take patriotism too seriously. A hard-hitting tune with a simple message and big riffs.". Josh Rogerson (Guitar) expands, "National pride is a commentary on some pretty serious issues we're facing in Britain, such as a certain group that's currently in power… But yeah, it's a cracking tune!"
The video was the latest victim of Covid-19, having had a slick official video shoot sidelined led to the band going through all their footage and piecing together a chronology of their time together. With just under a year to their journey, Smiling Assassin hit the ground running and haven't stopped since!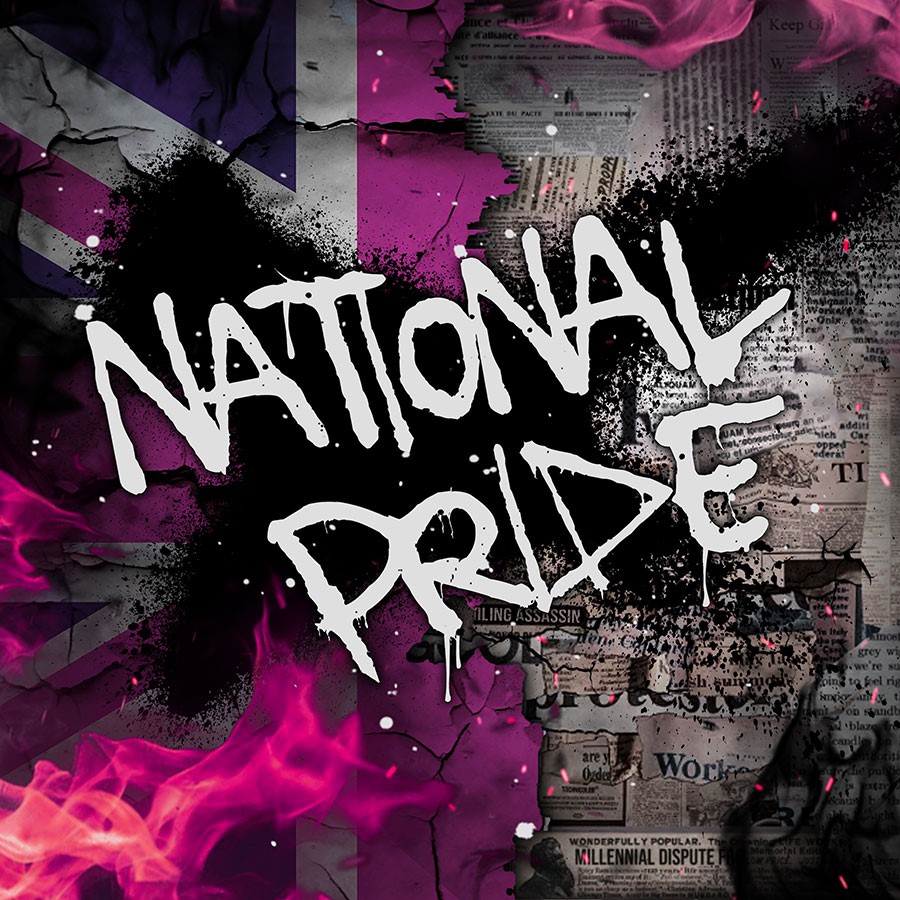 Robbie Johnson (Drums) created the montage video for National Pride, here's what he has to say about it:
"The current situation sucks and it would have been awesome to release our originally planned video. But I actually had so much fun editing this one! I'm constantly filming whatever we get up to and to be able to go through all the footage since we started this band a little under a year ago and see the journey and how far we've come was pretty special. I'm honoured to be a part of this and to be amongst such close and inspiring friends."
---
Hardcore punk four-piece Smiling Assassin formed in early 2019.

The name is inspired by the collective's experiences and frustrations with the current economic and socio-political climate. 

The Smiling Assassin is a so-called friend who is really an enemy whose main weapons are inconsistency and unpredictability. They use rumour to undermine colleagues and adopt a passive-aggressive, indirect, dishonest style of dealing with people and issues. Basically, this is a friend who stabs you in the back.

The group has been gigging consistently since September of last year and has gained a dedicated following around Yorkshire thanks to honest, explosive and intense live shows. With a great sense of brand and the intention of being a voice for the voiceless in the UK punk scene, Smiling Assassin immediately hit the studio to begin work on their debut album, 'Plight of the Millennial' finding a home for it at Warren Records.

The band's intention is to modernise the punk scene and to shed light upon some of the issues that people are facing in 2020.

SMILING ASSASSIN are:

George Garnett – Vocals
Josh Rogerson – Guitar
Casey Stead – Bass
Robbie Johnson – Drums