Bhajan Bhoy is Ajay Saggar, a musical maverick who has spread his wings over many projects in the last 30 years (King Champion Sounds + Deutsche Ashram being his current projects), consistently releasing highly acclaimed albums and touring hard, but releases his first solo album in 2020.
"Bless Bless" is the fruition of months of Ajay locking himself up in his studio and working days and nights to make this wondrous and beautiful album filled with kosmische guitar psych magick / sonic raga trips / melodic mantras / esoteric electronica that thrill and elevate the listener to a higher sonic plain.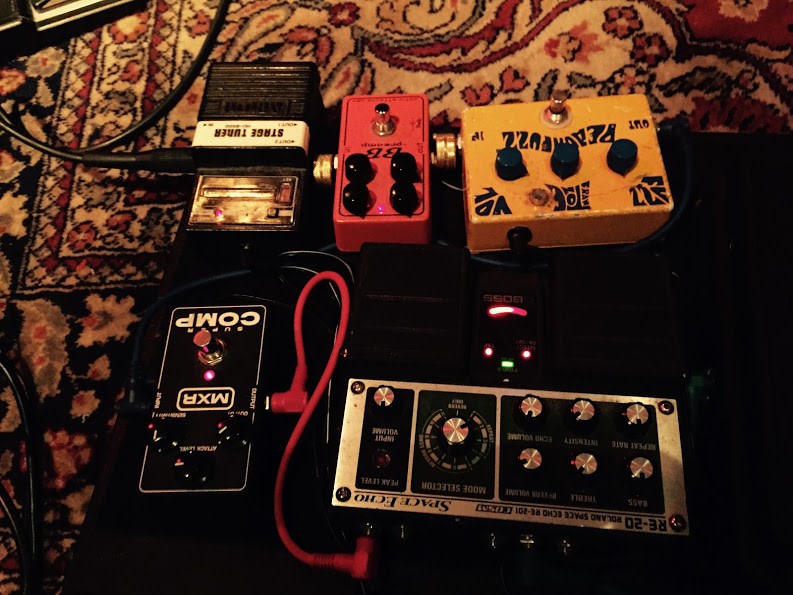 The music reaches out to the stars in the same vein if Popol Vuh jammed with John Fahey, Terry Riley, and Robin Guthrie, to produce a beautiful soundscape in which the listener can sink into and float downstream.  
He collaborated with Prana Crafter (the musical mystic that is William Sol) on "Strung Out" and Holly Habstritt Gaal on "Cascade"
During 2019 he played several highly well-received solo shows (including Le Guess Who? festival and also opening for J Mascis) to bring his musical message to the public.
Artist : BHAJAN BHOY
Album : Bless Bless
Label : Wormer Bros.
Records Catalog # : WORM 071
Format : Vinyl
Release Date: Friday 5 June 2020