Providing we are not all zombies, next month, London analogue specialists Gearbox Records will unearth yet another lost gem having just announced a 12″ of previously-unreleased material from Don Cherry for Record Store Day 2020.
The exclusive new release entitled 'Cherry Jam' features new unheard recordings by trumpeter and cornet-player Don Cherry. Taken from a 1965 pre-record for Danish national radio, the 4-track EP features 3 new original compositions of Cherry's, as well as a classic standard.
Speaking about the release in the liner notes, the label says, "Cherry Jam sets the scene in Copenhagen, a city which proved instrumental in the hosting and development of jazz musicians both local and American. Cherry had performed and recorded there with Archie Shepp in 1963, toured with Albert Ayler in the autumn of 1964, and would go on to have a residency at the hip Cafe Montmartre in 1966.
Our recording is taken from the original tape of a 1965 radio broadcast, programmed by Denmark's national radio station (Danmarks Radio.) It was in this same year that Cherry would record his landmark Blue Note recording, 'Complete Communion', with Leandro 'Gato' Barbieri on tenor saxophone, Henry Grimes on double bass, and Edward Blackwell on drums, as well as feature on fellow American expatriate George Russell's live album 'George Russell Sextet at Beethoven Hall'. This particular line-up however, consisting of Danish musicians, has never been heard after its original broadcast date, and neither have the three original Don Cherry compositions that are featured on the recording."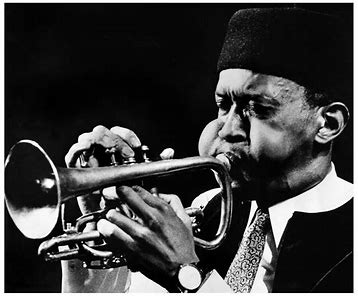 The line-up consists of Cherry on cornet, Mogens Bollerup on tenor saxophone, Atli Bjørn on piano, Benny Nielsen on double bass, and Simon Koppel on drums.

For more information visit the Record Store Day website HERE
Exclusively available in record stores on the 18th of April.
Hand numbered sleeves.
On 12″,180gm vinyl at 45 RPM.

Tracklist:
A1 The Ambassador from Greenland
A2 You Took Advantage of Me
B1 Priceless
B2 Nigeria
About Gearbox Records:

Founded in 2009, Gearbox Records is a vinyl led label specialising in previously unreleased heritage jazz cuts, as well as contemporary artists from the jazz, folk and electronica genres. Their early archive jazz releases include artists such as Tubby Hayes, Yusef Lateef, and Thelonious Monk. Recent output includes legendary South African composer Abdullah Ibrahim, award-winning London jazz duo Binker and Moses, inimitable tubist Theon Cross, Indian percussionist and tabla-player Sarathy Korwar, and American jazz and funk five-piece Butcher Brown.