Currently in the middle of a US tour to promote his 2021 album 'Born Against', Dark Americana star Amigo The Devil (aka Danny Kiranos) has just announced a set of UK, Irish and mainland European dates for March/April 2022, with tickets available for sale from today (22nd October).
It is the first opportunity for fans on this side of the pond to witness the Devil with all the best tunes in the flesh since the start of the global pandemic, with the tour actually commencing two years to the day since his last European trek ended.
04.03.22  COLOGNE (DE) Art Theatre
05.03.22  HAMBURG (DE) Nochtspeicher
07.02.22  STOCKHOLM (SE) Debaser
08.03.22  OSLO (NO) Blå
09.03.22  COPENHAGEN (DK) Hotel Cecil
10.03.22  BERLIN (DE) Badehaus
12.03.22  WARSAW (PL) Chmury
13.03.22  PRAGUE (CZ) Café V Lese
14.03.22  VIENNA (AT) Chelsea
17.03.22  BUDAPEST (HU) Durer-Kert
18.03.22  ZAGREB (HR) Culture Factory
19.03.22  MILAN (IT) Rock'N'Roll
21.03.22  BERN (CH) ISC Club
22.03.22  MUNICH (DE) Hansa 39
23.03.22  ANTWERP (BE) Trix
24.03.22  UTRECHT (NL) Helling
26.03.22  AMSTERDAM (NL) Melkweg
28.03.22  BRIGHTON (GB) Green Door Store
29.03.22  LONDON (GB) Omeara
31.03.22  BRISTOL (GB) Exchange
01.04.22  MANCHESTER (GB) Night & Day
02.04.22  LEEDS (GB) The Key Club
04.04.22  CORK (IE) Winthrop Avenue
05.04.22  DUBLIN (IE) Grand Social
06.04.22  BELFAST (GB) Ulster Sports Club
08.04.22  NEWCASTLE (GB) Cluny 2
09.04.22  GLASGOW (GB) Attic


Renowned for his macabre storytelling, 'Born Against' sees Kiranos expand his repertoire with romantic, philosophical and emotional narratives without sacrificing the genre-bending style that had already garnered him reams of praise and a passionate following. Harnessing some of the world music he grew up on, with additional inspiration from master storytellers such as Tom Waits and Leonard Cohen and contemporaries like Fiona Apple and Father John Misty, his latest songs are vivid, cinematic tales of flawed protagonists on the edge, desperately clinging to some sense of stability while following their heart's chosen path.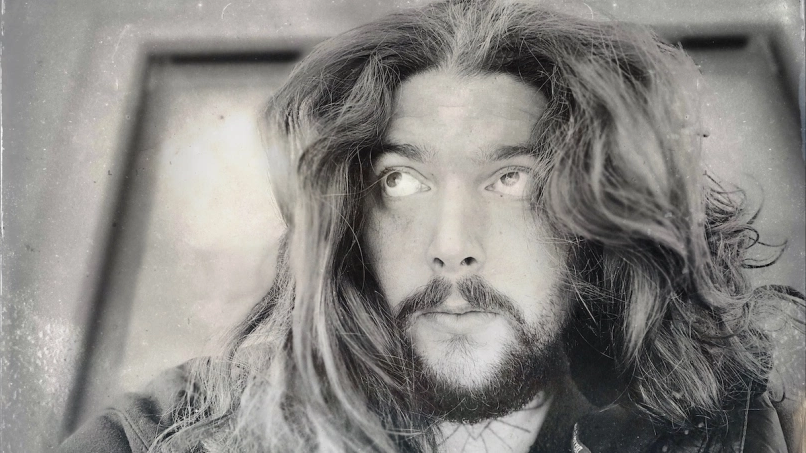 Assisted by producer Beau Bedford (The Texas Gentlemen) at the Modern Electric Sound Recorders studio in Dallas, 'Born Against' is full of beautifully haunting melodies surrounded by avant-garde soundscapes built with crashes, clashes, stomps, clicks and clangs, resulting in songs that have satisfied existing fans and attracted new listeners. The album is the follow up to 'Everything Is Fine', the 2018 debut by ATD/Kiranos, which crossed musical boundaries by connecting with fans of rock, folk, Americana, country, metal and beyond. It contained the likes of 'Hungover In Jonestown', 'If I'm Crazy' and the classic 'Cocaine And Abel', which showed Kiranos to be an unflinching raconteur and emotive singer whose material has resonated with a devoted and growing fanbase worldwide.