New York-based singer-songwriter Mae Krell releases their new single, "colorblind."
Written and recorded in quarantine, "colorblind" was created remotely from start to finish with the help of producer and multi-instrumentalist Jakob Leventhal. Over swirling, sliding guitars and sparse drums, Mae grieves the end of a relationship in painful and relatable detail: "I squeezed your hand, you flinched / The skies turned black, I blinked / I never practiced my goodbyes / I didn't think that I had to." Mae's sharp lyrics and aching vocals brim with palpable emotion as they call back memories of a love that once was.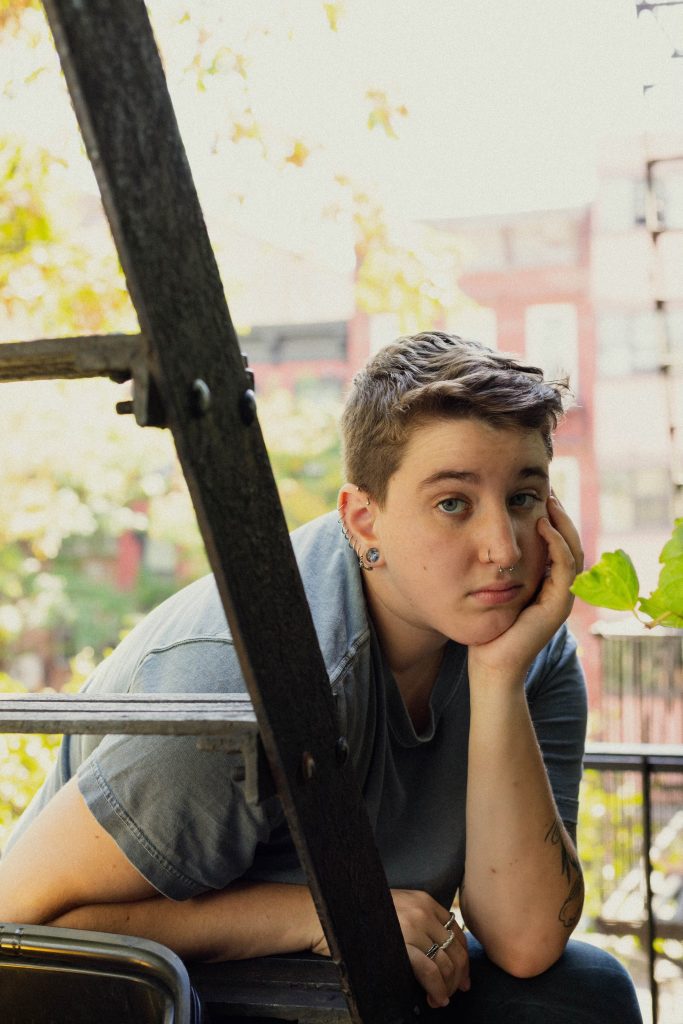 Following a two-year hiatus, Mae Krell returned in early 2020 ready to embark on a new musical era. With a newfound maturity and understanding, they have perfected their folk-pop sound and introspective lyrical chops. At just 22 years old, Mae exudes a musicality wise beyond their years. Influenced by revered singer-songwriters like Bob Dylan, Phoebe Bridgers and Gregory Alan Isakov, their songs are intimate reflections that confront trauma, self-love, and personal truths. Their singles have amassed millions of streams to date, with last year's singles "wash," "home," and "garden," all individually breaking over 500K streams.
In addition to their artist career, Mae has worn many different hats in the music industry. They've photographed live music from the likes of Rolling Stone and Sony RCA, founded the online music publication Tongue Tied Magazine and, most recently, started Bitch Mgmt, a multimedia marketing and PR company. With a multitude of career milestones already under their belt, Mae is taking it one day at a time and focusing on writing and recording songs that reach new emotional heights.