Sam Gyllenhaal Band, a Folk Pop band from Nashville, TN,  is releasing their newest record, Don't Look Down. This EP is an inspirational and soulful blend of pop, r&b, rock and country. 
Masterfulful harmonies powered by strong melodies highlight the skillful songwriting and transparent passion of the group. The band collectively comes together, invigorating their audiences with messages of love and lives well lived, never holding back, fearlessly chasing their dreams.
The title track is the first single off the record. Initially driven by a note written to Sam from his father, "Don't Look Down" is an autobiographical story about trying to make a career in the music industry.  With an evolving chorus and soaring melody this song builds with growing momentum and energy, mirroring its lyrical subtext towards its climatic finish. Risks and missteps are often inevitable when trying to evolve and move ahead, but focusing on the end goal and not fearing failure is the only way to make it to the top. The Sam Gyllenhaal Band strives to be a positive influence on those around them.  This song is a reflection of that focus, encouraging living your life boldly without the fear of failure.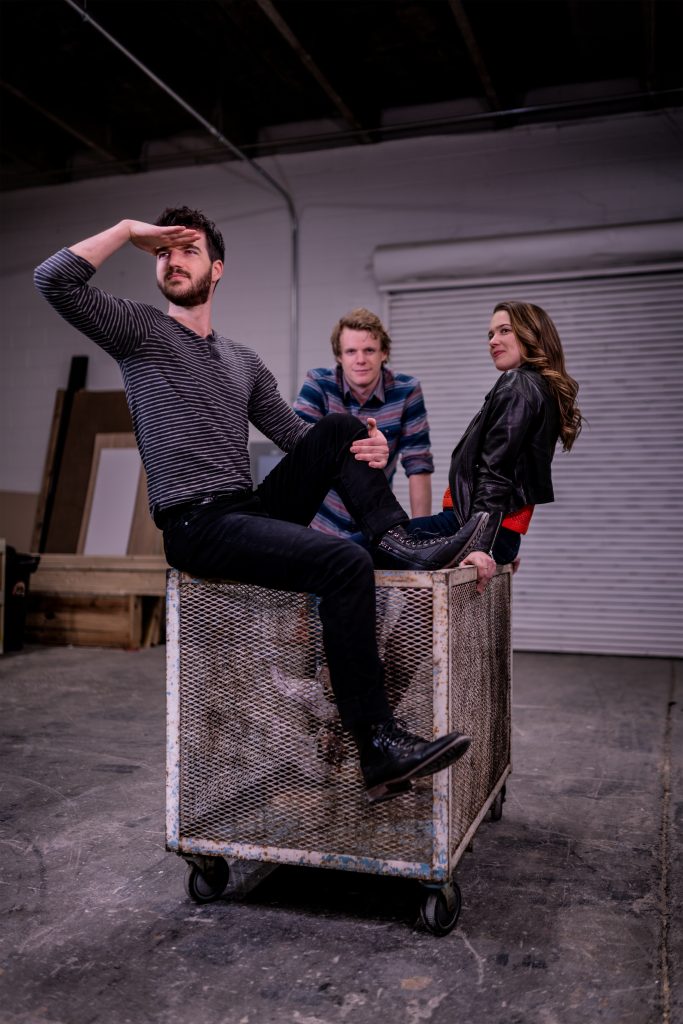 The group delivers an exceptional charm and warmth in the second single, "Fall Into You".  "Fall Into You" is a vividly crafted love song about enjoying the simplicity and beauty of the one on one moments. This anthem track grooves and captivates with a combination of soulful blues and the dynamic energy of pop. The soaring three part harmonies are the hallmark of the Sam Gyllenhaal Band. Sam, alongside his sister, Grey Gyllenhall, and bandmate, Alex Schreiner, are seasoned musicians, blending their voices together to bring a message of hope and positivity into the world. "Fall Into You" is about the joy of falling in love and appreciating the closeness and peace within it.  The song's sultry lyrics are complemented by Sam's rich voice and authentic timbre.
The third single, "Vices", tells the story of a guy talking about a woman who's bad for him, but somehow he's drawn to her and can't seem to quit her no matter how hard he tries, and that makes her all the more desirable. She's TNT and he's got a death wish. Unlike most of the band's upbeat, feel-good music, this song takes that mood and flips it. With infectious, gritty groove paired with well-written lyrics, this song is an example of songwriting swagger at it's finest.
The fourth single off the album is titled "I Think of You." It's a Pop Americana song with a solemn mood, and it really lets the thoughtful lyrics shine. The theme of this song is the idea of trying to move on after a break up and the pain that comes with seeing things that bring back memories of that person. The band goes into great detail about some of those things including how a diner on Church Street, hand-rolled cigarettes, and Christmas lights that have been left up way too long are reminders of that person. On top of the beautifully written lyrics, the bands' vocal blend really stands out on this track.
The band writes about life and love in motion – sometimes soaring, sometimes stumbling, but always moving forward.  Gathering as much talent as possible and exploring pop, rock and country influences, the EP was co-produced by Denny Martin, Sam Gyllenhaal, and Gabe Rabben.  Don't Look Down  will be available everywhere soon.