American Television is a Washington DC area melodic punk band. Their debut LP, 'Watch It Burn' was released on Wiretap Records in January 2020. The band will play Fest 19 this fall, and is currently shaking off the dust after a long year apart.
Their new EP "Adolescence" (out today on Wiretap Records) pays tribute to their punk influences and includes 5 tracks of covers from Black Flag, Green Day, Bad Religion, Operation Ivy and Fugazi
Track List:
1 · Nervous Breakdown (Black Flag cover)
2 · Officer (Operation Ivy cover)
3 · American Jesus (Bad Religion cover)
4 · Merchandise (Fugazi cover)
5 · Brain Stew / Jaded (Green Day cover)
At the start of a year apart, American Television spent the first few months of the pandemic doomscrolling. During the nationwide protests in response to George Floyd and Breonna Taylor, Rob from Wiretap Records asked about recording a cover for a Black Lives Matter fundraiser compilation. That set things in motion for their new EP, Adolescence. Each member got set up with some home recording equipment and started recording their parts for "Officer" by Operation Ivy. Once that cover was complete, the band felt like this was something that could continue. Recording covers allowed them to stay active and engaged with each other from the isolation of their own homes. They moved on to other punk rock classics that shaped them in their youth, but still maintained relevance today. Bad Religion's "American Jesus" spoke to the band's thoughts on the election year and was featured on another Wiretap Records compilation benefitting the ACLU. As workplaces literally became toxic, employers showed how they really valued their workers, and cheaply-made designer face masks began showing up in targeted ads, "Merchandise" seemed as relevant today as when it was written. Lack of sleep set in as people went home to juggle work, family, and a pandemic that forced them to move only between a sofa and a desk in the basement. "Brain Stew" reflects those feelings of anxiousness and insomnia. Black Flag's "Nervous Breakdown" captured emotions best as the year and election cycle dragged on. Each member feeling at moments that they might snap.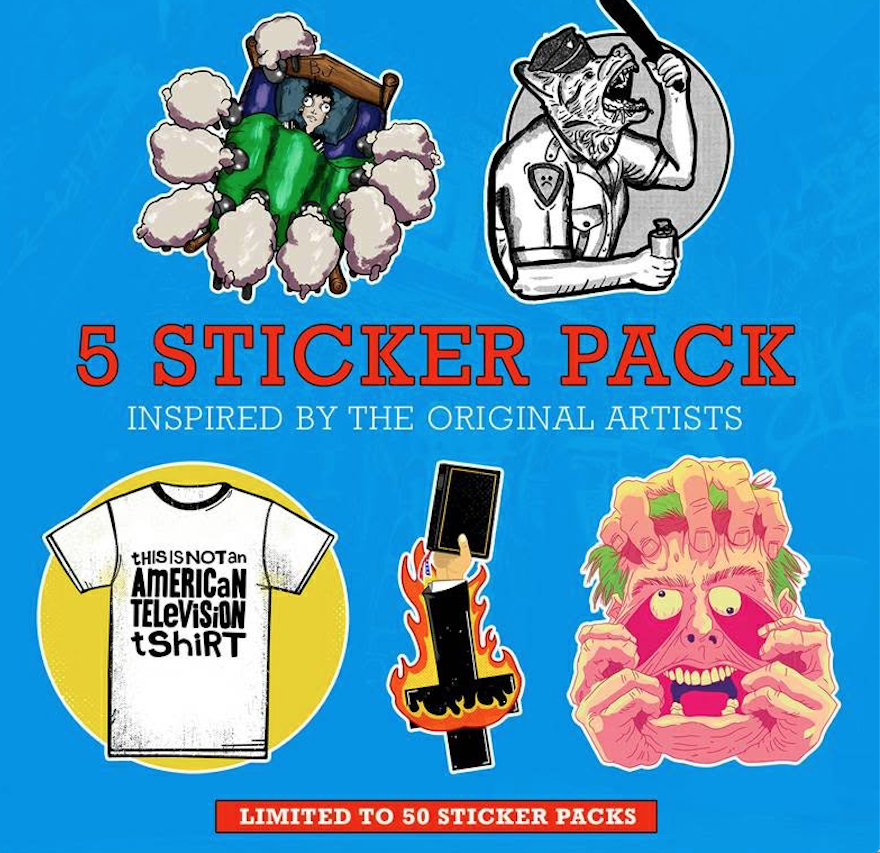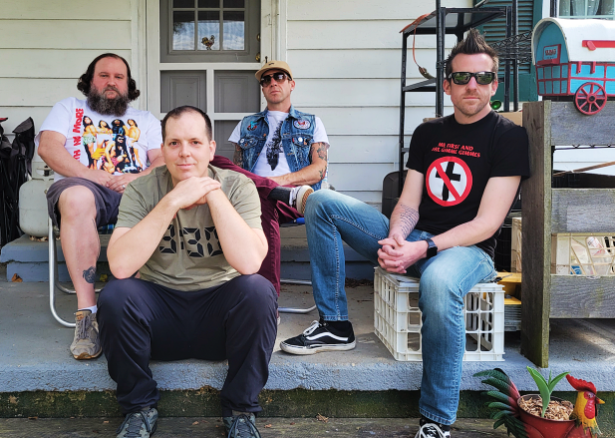 American Television is:
Steve Rovery – Vox/Guitar
Jerred Lazar – Guitar/Vox
Bryan Flowers – Drums
Edwin Wikfors – Bass