KIRLIAN CAMERA have released 'Lobotomine 5', a dark electronic wave track with a hypnotic dance vibe as the third single 'taken from the Italian electro-pioneer's forthcoming double album "Cold Pills (Scarlet Gate of Toxic Daybreak)", which is scheduled for release on May 14, 2021. 
Tracklist

1.1. The Illusory Guest
1.2. Cold Pills
1.3. I Became Alice
1.4. Not True
1.5. Crystal Morn
1.6. Lobotomine 5
1.7. Randonists and Sleepers
1.8. The 8th President

2.1. Dreamlex
2.2. Dusk Religion
2.3. LSDay
2.4. Phoenix Aliena
2.5. Apophenia
2.6. Blue Drug
2.7. Lux Industries
2.8. Twin Pills
With "Cold Pills (Scarlet Gate of Toxic Daybreak)", KIRLIAN CAMERA deliver their darkest music yet. At the same time, the Italian electro-provocateurs par excellence have added a subconscious metallic vibe into their already wide-ranging sound on this massive double album. This subtle and not easily noticeable shift from more pop leaning experiments in the past, maintains the main duo's uncanny ability to compose catchy and captivating electronic hymns, but gives their new songs a slightly more sinister spin.

This most recent transformation of KIRLIAN CAMERA fits the constantly evolving, ever changing band that has always been restlessly searching for new answers and still finds fresh perspective – although these already legendary veterans are celebrating their most impressive 40th anniversary.   
The current incarnation of KIRLIAN CAMERA with its subtle dark rock undertones might come as a surprise to some, but just means a return to his roots for the band's founder, multi-instrumentalist Angelo Bergamini (electronics, synthesizers, e-guitars), who took his first musical steps closely linked to HAWKWIND during their "Lemmy Kilmister period" and has worked with YES-guitarist Trevor Rubin back in the days. The Italian's new bass player Mia Wallace comes with strong ties to the realm of metal through her involvement with ABBATH and NERVOSA among others and guitarist Alessandro Comerio also plays drums in Tom Gabriel Fischer's TRIUMPH OF DEATH and plucks the bass for FORGOTTEN TOMB.

Yet, KIRLIAN CAMERA are foremost always themselves and this remains true for "Cold Pills" as well. As a given constant in all the works of the band and as distinctive as Angelo Bergamini's trademark musical handwriting are the stunning vocals of the other half of the original core duo: Elena Alice Fossi's voice covers an amazing range of expression from the darkly seductive via the dangerously hypnotic to ethereal beauty – and every emotion in between.   

As contemporary artists, KIRLIAN CAMERA are painting a dystopian picture with  "Cold Pills" that reflects in the bleak monochrome artwork, the music, and in the lyrics. The ongoing pandemic has left its traces too. "This is the dark, toxic, and sometimes dreamy world of 'Cold Pills' and its sub-title 'Scarlet Gate of Toxic Daybreak' too", reveals Elena Alice Fossi. "It is an obscure world plagued by altered states and malaise, by rituals and facts that go beyond explainable limits."

Such multi-layered constructions as well as transcendent and subversive content have always been at the core of the art of KIRLIAN CAMERA. Their unapologetic at times outrageous ability to provoke and to hold a truth-telling mirror to the world has sparked more than one controversy in the past. Yet, the Italians have never been using provocation for its own sake or succumbed to mindless destructive impulses. Their artistic course seeks the extraordinary contrast between the pleasing and the gloomy, the otherworldly and the dreamy, and is probably unique in the world of music for this very reason.

After all these decades filled with celebrated albums, of which many are already considered modern classics, and on an artistic path that knows no rest and constantly heads towards new horizons, KIRLIAN CAMERA have again created a fascinating masterpiece with "Cold Pills" that brings their dark and mysterious aura another step closer to perfection.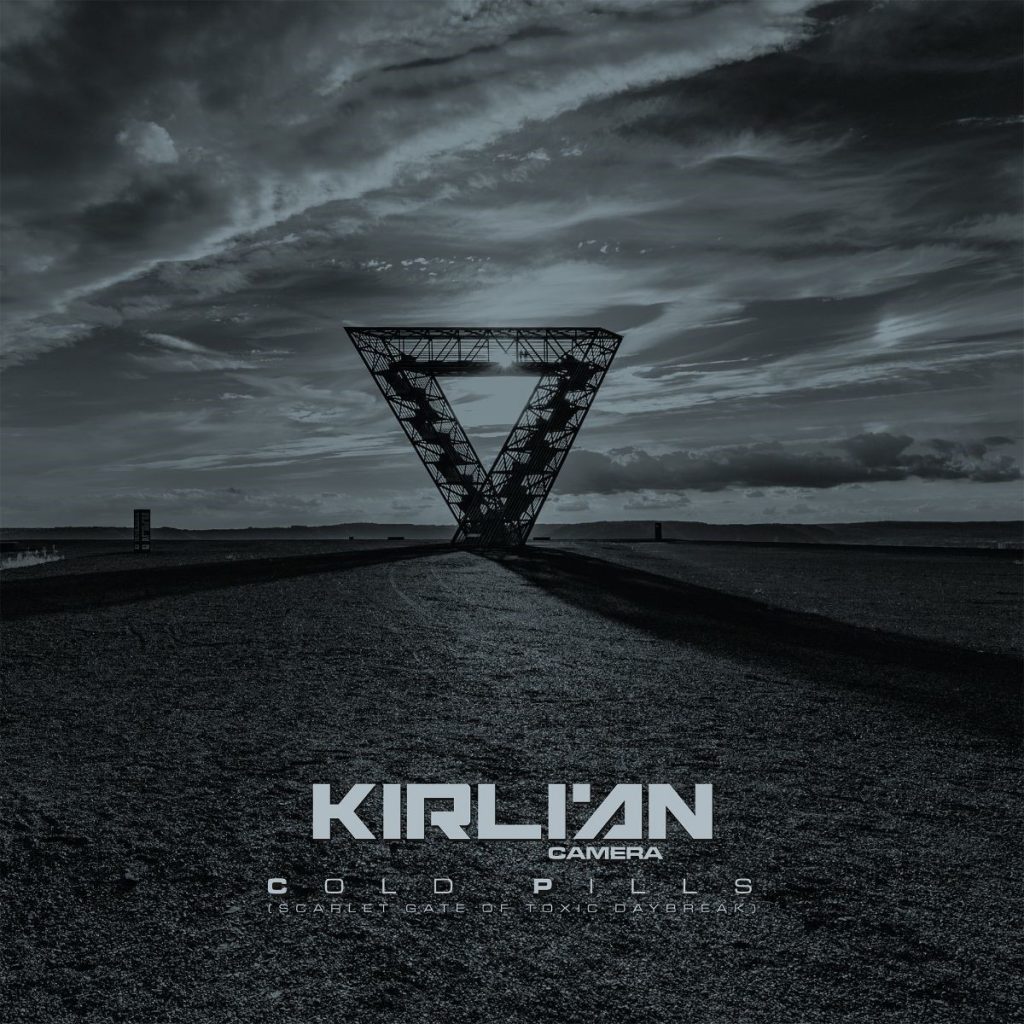 Current Line-up
Elena Alice Fossi – vocals, electronics, theremin, synthesizers, piano
Angelo Bergamini – synthesizers, electronics, e-guitars, add. vocals
Mia W. Wallace – bass
Alessandro Comerio – guitars

Recording Line-up
Elena Alice Fossi – vocals, electronics, theremin, synthesizers, piano
Angelo Bergamini – synthesizers, electronics, e-guitars, add. vocals
Mia W. Wallace – bass
Alessandro Comerio – guitars
Andrea Fossi – guitars

Guest musicians
Davide Mazza – additonal electronics on 'Apophenia'
Alison Bergamini – additional vocoder on 'Lobotomine 5'

Produced by Elena Alice Fossi
Recorded and pre-mixed by Elena Alice Fossi at Uranium Mobile Studio
Sound engineering by Willi Dammeier 

Cover Artwork by Jose Manuel Moreno Santiuste 

Links
www.facebook.com/kirliancamera.official
www.instagram.com/kirlian_camera