Following up on the 2020 release of their second EP 'All Hail To Your Queen', Bristol-based atmospheric Alt-Pop quartet Ålesund return with 'Lightning', the first single taken from their upcoming EP 'A Thread In The Dark', due for release Spring 2021. The increasingly expansive, hauntingly cinematic track is released now, with the music video following.
After the untimely curtailing of their European Tour in Spring 2020 due to the COVID-19 outbreak, Ålesund travelled back to the UK feeling uncertain. Although things were going so well with a new offering and an extensive touring and festival schedule to get stuck into, the timing of the unplanned hiatus was less than ideal. Rather than take it to heart, the group's vocalist and songwriter Alba Torriset retreated to her hometown of Hastings to try and reconnect with music in a positive way.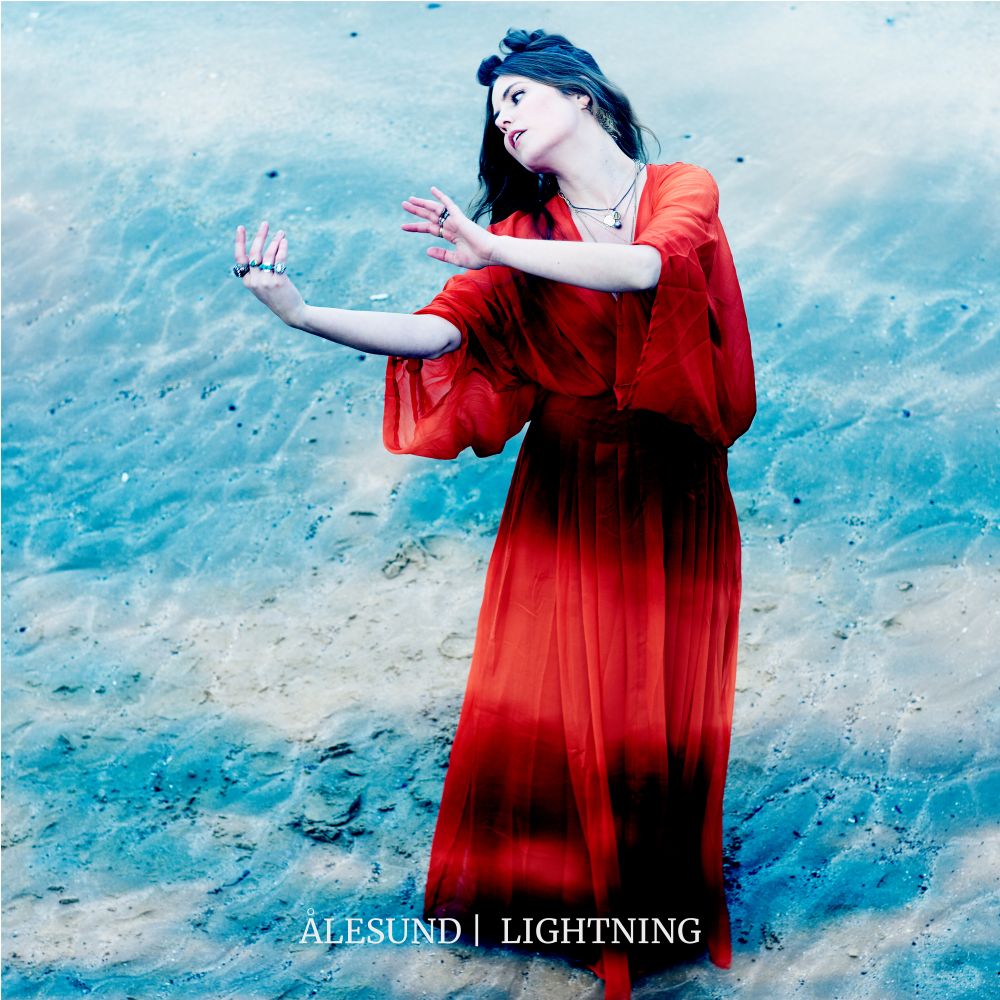 "With all the negativity in the world, I wanted to create something uplifting and optimistic," she says. There's been so much this year: Covid, BLM, Extinction Rebellion, the US elections. Things were hard enough without summing it all up in song form." So instead the four track EP 'A Thread In The Dark' was created. Alba and guitarist Lloyd Starr started to put together demos with a euphoric and festival-tinged edge. They then engaged with long term collaborator and producer Jake Bright to help build the record. 
"Making this kept us all moving," says Alba. "Trying to bring a bit of light into our lives was important. The experience of spending some time together and really focussing on something in detail was essential for us. If music is supposed to do anything it's bring people together. We hope when people listen to our latest offering it brings some happiness and hope!"
Commenting on the EP's leading single 'Lightning', Alba states: "Lightning was written about that feeling you have before making a big life decision, or waiting for another to make that decision which will in turn impact your own life. When you just need to pluck up the courage and take the plunge into the unknown; However, if you truly trust and believe in something, good things will come out of it."
ÅLESUND ARE:
 
Alba Torriset – Vocals & Keys
Lloyd Starr – Guitar & Synth
Jake Bright – Bass
Jai Widdowson-Jones – Drums