Gentlemen Rogues have debuted their new music video for "Do The Resurrection!" The clip, which was filmed, directed, and edited by Daniel Fried (from Dirtnap Records alumni Radioactivity, Mind Spiders, and Drakulas) is now streaming.
"Do The Resurrection!" has also been handpicked by Stevie Van Zandt as this week's "The Coolest Song In The World" on his SiriusXM channel and terrestrial radio show Little Steven's Underground Garage, and is garnering heavy airplay throughout the week and months ahead. An interview conducted by THE MIGHTY MANFRED will air on the channel this Friday, February 12th in the 2pm est hour and again in their 'Coolest Conversations' Podcast on Monday, Feb 15.
The single's accompanying B-side, "Bloody Rudderless (in Ursa Major)"(which has also been added into rotation on Underground Garage) is a cover song consisting of 70% "Rudderless" by The Lemonheads, 25% "Destination Ursa Major" by Superdrag, and 5% "When You Sleep" by My Bloody Valentine. A 90's indie-rockers dream come true? At the very least, it's a unique idea and hard to argue that it's not pretty badass. This 2 song single finds the band blending lush, lyrical and instrumental, textures to create a sonic cocktail sure to intoxicate discerning ears.
Gentlemen Rogues offers up aggressive guitar pop, with punk-inflected energy, polished, precise songwriting, and hooks as sharp and sleek as the Rickenbackers they bang them out on, all while drawing inspiration from UK legends like The Jam, XTC, The Smiths, and Teenage Fanclub, and steadfastly blasting their own course through an American indie rock canon shaped by The Replacements, Sugar, Jawbreaker, and Superchunk.
Collectively, Danny Dunlap (vocals, guitar), John Christoffel (guitar), David Hawkins (bass), and Josh Power (drums) crank out catchy, amplified treble kickers, mixing powder keg intensity, classic melodies, and brash theatrics into a 200-proof distillation of brazen rock 'n' roll.
Consistently winning over audiences with their vital and urgent live shows, Gentlemen Rogues have shared the stage with such diverse musical outfits as the Lemonheads, Smoking Popes, Ultimate Fakebook, Beach Slang, Field Music, Mrs Magician, Field Day (Dag Nasty), and The Dandy Warhols.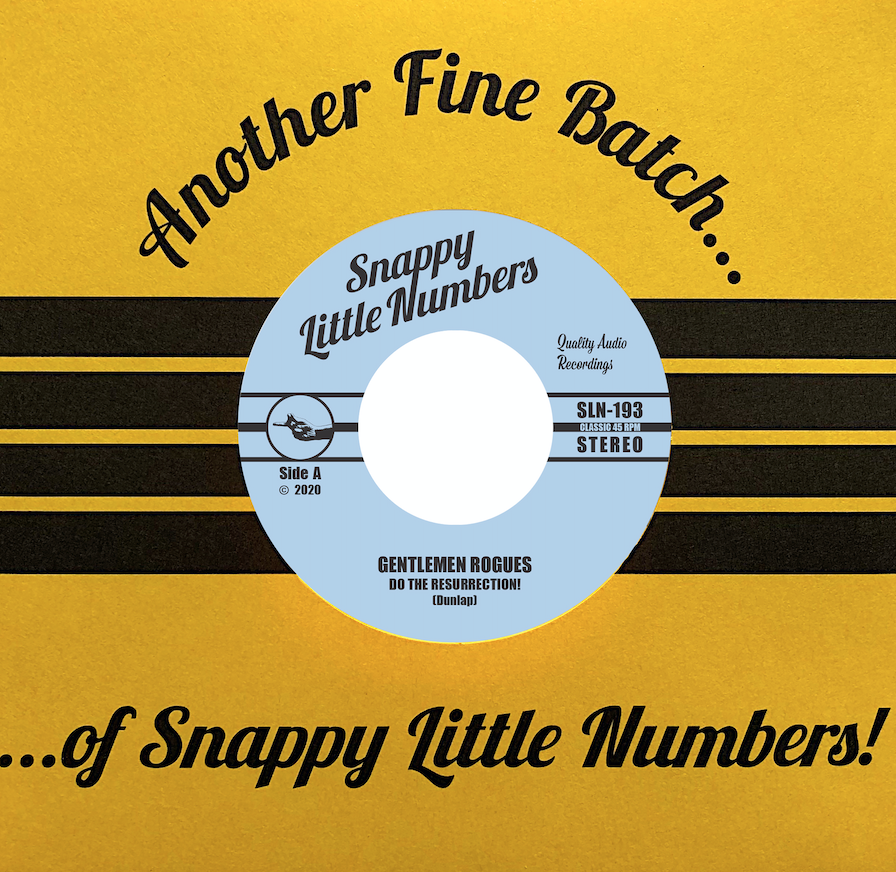 In their campaign to rule the airwaves, Gentlemen Rogues have garnered radio play throughout the United States on various college and Internet radio shows, as well as our very own BBC Radio 6's Tom Robinson Show.
'Make no mistake, this is a clever tune from a clever band. You'll keep hitting replay with this tune - these yanks are on top of their game right enough'