Los Angeles rock duo Dead Posey have today released their latest unplugged EP "Malfunction X Broken Down" via Sumerian Records/Position Music. 
With haunting vocals and hypnotic guitar, the EP features acoustic interpretations of their "Malfunction" EP released earlier this year. The band have also released the first music video off the EP for their chilling cover of Depeche Mode's classic hit "Never Let Me Down Again".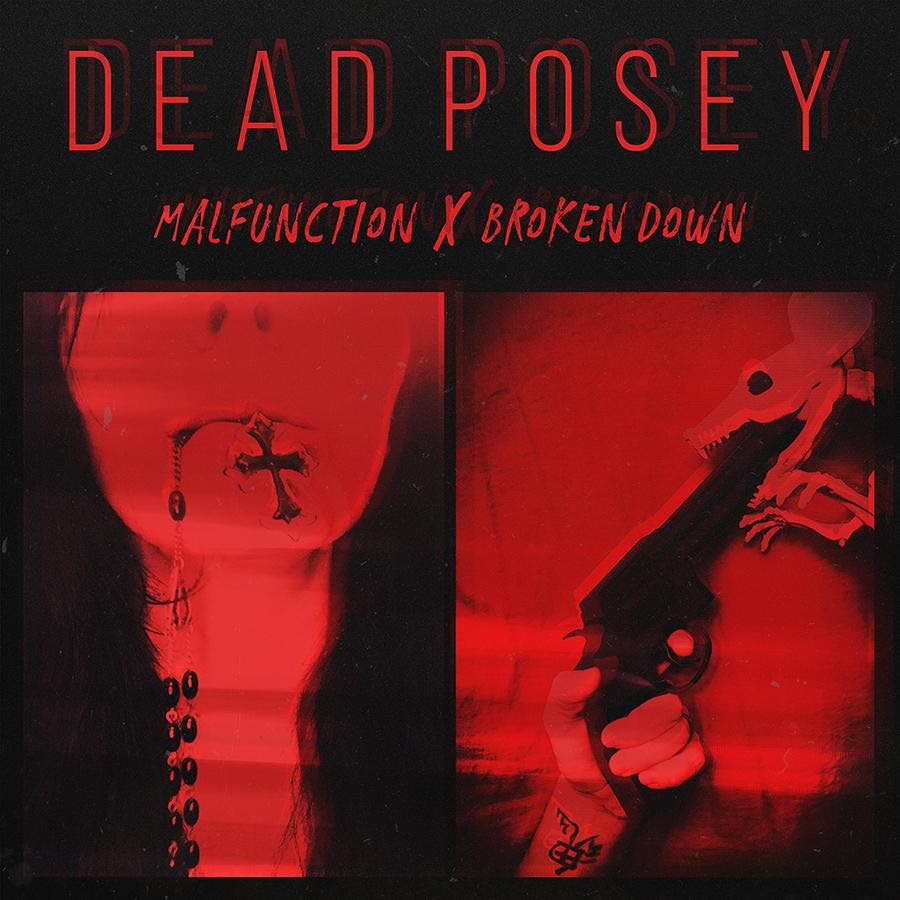 DEAD POSEY
Malfunction X Broken Down EP
Track Listing

1.Head Of The Snake (Acoustic)
2.Parasite (Acoustic)
3.Bad Things (Acoustic)
4.Holy Roller (Acoustic)
5. Never Let Me Down Again (Acoustic)
Like ghosts from rock 'n' roll lovers past, wedded duo Dead Posey's aggressively provocative sound lingers between two worlds like Jekyll & Hyde, instantly hypnotizing you. Following up on their debut EP Freak Show, Danyell Souza (Vocalist/Producer) and Tony F. (Producer/Multi-instrumentalist -formerly of Eve 6) have concocted a world from the dark corners of their minds with their 2nd EP, Malfunction, which is available for order here.


Dead Posey broke into the rock scene in 2018 with their Sumerian Records debut EP Freak Show and standout track "Don't Stop The Devil", which now has over 20 million digital spins from their ever-growing ardent fanbase. Feeding a vigorous appetite for performing live, Dead Posey has unfurled their punk-infused high-octane live shows at notable festivals such as Louder Than Life and Aftershock and have unleashed their riveting energy on illustrious stages such as Rock City and Electric Ballroom in the UK, Gramercy Theater in NYC and other iconic venues in the US.
 
Dead Posey's music has been heard in Fox's Lucifer, MTV's Teen Wolf, Marvel shows like Cloak & Dagger and Jessica Jones and Netflix's Jack Whitehall –Travels With My Father among others, as well as in ads for Taco Bell, Sony PlayStation, Riot Games' League of Legends, and many more. The duo has been featured in the likes of The Huffington Post and Guitar World Magazine, Hot Topic on their "I Like Scary Movies Experience" feature, popular podcasts such as The Boo Crew & The Fred Minnick Show and more.


'Hauntingly fucking awesome - Dead Posey do not disappoint'