Bootyard Bandits are extremely excited to announce the release of their new Christmas single: Christmas No. 1, out on 4thDecember. 
In true Bootyard Bandits style, this anti-Christmas anthem is an infectiously catchy fusion of rock, country and metal which, as always, is delivered with tongue firmly in cheek. The single is to be accompanied by another hilariously risqué Lego stop motion video, which features an all-star Christmas cast like you've never seen before.

The band comments: "We wrote a Christmas song and, we think y'all will agree, it's the best Christmas song in the world. As such, we named it Christmas No. 1! Mariah Carey, no one cares what you want for Christmas. Michael Buble, we got news for ya; Santa Clause ain't comin' to town. Cliff Richard, you can take your mistletoe and your wine and shove 'em right up your bum. Christmas 2020 is a Bootyard Bandit Christmas!"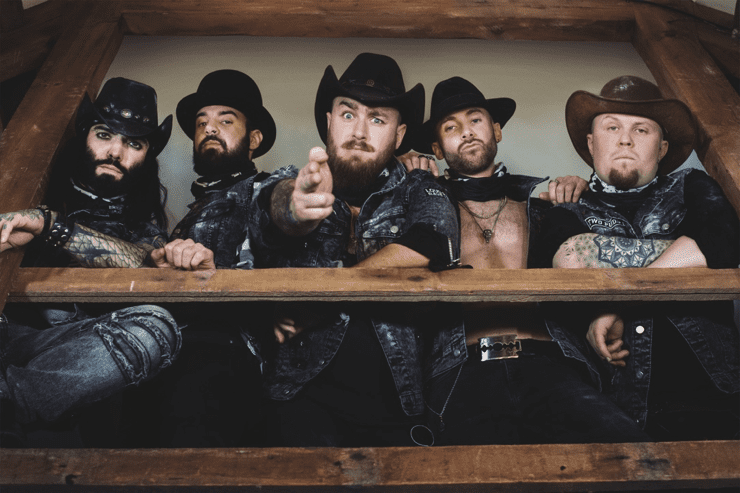 To accompany the single release, the band have prepared a "Twelve Day Christmas Countdown" on social media, packed with engaging events to make the latter part of lockdown 2.0 more bearable.
Hailing from Worcester, the country rock five-piece gained attention amongst the media with their hilariously gruesome Lego stop-motion video for the single Hoedown Showdown. 
Watch trailer here

The band has already gained quite the reputation for their quirky, fun and energetic live shows after touring all over Europe with pirate metallers Alestorm and ambushing their way across the UK as special guests to Massive Wagons. 
Christmas No. 1 will be released on 4th December 2020
Pre-order here:
 https://distrokid.com/hyperfollow/bootyardbandits/christmas-no-1
Facebook: https://www.facebook.com/BootyardBandits/
Instagram: https://www.instagram.com/bootyardbandits/
Twitter: https://twitter.com/bootyardb/
Website: https://bootyardbandits.com