Following the release of Low Island's first single in over a year, featured on the FIFA 2021 soundtrack, and supported by Lauren Laverne, Jack Saunders, Phil Taggart, Huw Stephens and NME, the band release a stunning animated music video for Don't Let The Light In. 
Using a unique combination of risograph printing, 3D animation and artificial intelligence (GANS), the video is directed by New York-based director and artist Danaé Gosset (Mitski), with additional 3D design and animation by Danica Tan (Bright Eyes) and character animation by Farrah Silberman. Exploring the song's themes of trying to capture memories, and inspired by the movement of Pina Bausch, the video is a cyclical loop; a moment preserved. We see a woman dancing, undisturbed and unaware as the environment around her changes. From a field, to an ocean, to cars passing around her, nothing will come in the way of this moment in time. 
Speaking of the process, Gosset says: 'Don't let the light in is a music video which was initially created in 3D. All the frames were then worked through a 2D color separation process and sent to a risograph printer: an imperfectly beautiful printing technique which originated in Japan. The frames were then scanned, and finally sequenced back in the computer to make the final music video. All the set transitions have been created using Artificial Intelligence (GANs).'
The track itself was recorded in rural France where the band spent a large chunk of this year, renting a barn and locked down together to allow them to continue writing and recording music.  
As well as working on new material, they spent their time in France learning everything they could about the music industry and, like so many artists, working out how to survive in the post-Covid landscape. Out of this was born their own label, Emotional Interference, allowing them to fully take the reins over their own destiny. Accruing a "small-scale production company's worth of stuff," from across their career, and with the ability to create their own light show, produce and conceptualise their own videos, and record and produce their own music – as well as having the music industry know-how to handle their affairs – Low Island have become a DIY machine.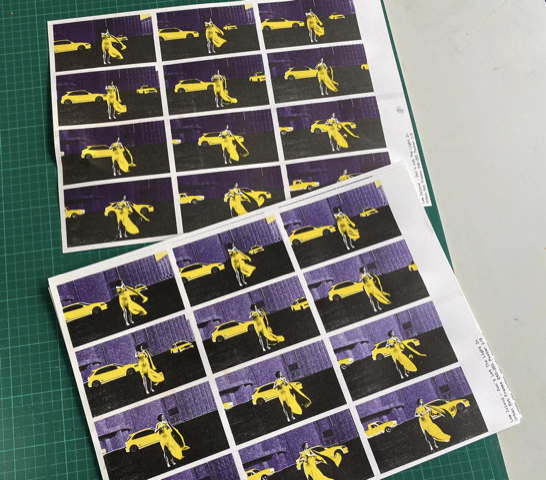 Recent recipients of PPL's Momentum Grant, Low Island is made up of singer and multi-instrumentalist Carlos Posada, producer Jamie Jay, bass player Jacob Lively and jazz drummer Felix Higginbottom. Their off-kilter electronics have been lauded by NME, Wonderland, The Independent, The Times, The Line of Best Fit and more. Their last EP featured in 6music's Lauren Laverne and Tom Robinson's highlights of 2019, and was accompanied by a critically acclaimed UK tour in collaboration with Arts Council England. A full live performance from the tour is available here