Combining classic emo themes with a distinctive 80's synth beat, Cannon Beach have concocted a signature sound in an unexpected way.
Coming from the creative minds of producer Daniel Jeffery(Inherit The Stars), and singer Beth Connelly (Crimson Tide), Cannon Beach is an exploration into new territory for the pair, who have worked together in the past on previous projects, but never as a joint venture such as this.
The two met at Treehouse Studios (Busted, Fightstar, Bullet For My Valentine etc) where Crimson Tide were recording their debut album, produced by Jeffery, and in doing so discovered a shared passion for creating music with real heart. Beth Connelly has been singing since she was young, she was brought up around music and would often sing with her sister. She describes her love of music as a way to deal with pain, heartbreak, and battles with mental health; she notes how creating music on these subjects resonates with so many people struggling with the same issues, and so she takes a somewhat taboo subject and shines a light on it in the hopes of encouraging these much needed discussions to take place. Her goal is to "take the most painful parts of life and use them to create something enlightening", to show people that they aren't alone, and hopefully inspire others to create music as a form of catharsis too.
Cannon Beach
'Upside Down'
Her core reason behind creating music was well matched by Daniel Jeffery, an accomplished songwriter who fuels his lyrics with raw honesty. Another champion for speaking truthfully about potentially painful or delicate subjects, many of Jeffery's songs in the past have focused on an inner turmoil in response to emotional human experiences, or as a reflection on the state of the world around him. Having worked in various different genres as part of his previous bands or through his work as a producer, Jeffery was keen to take on this new project and delve into 80s synthwave, with both Connelly and Jeffery assuming the roles of co-lead singer for the first time after hearing how well their voices compliment one another.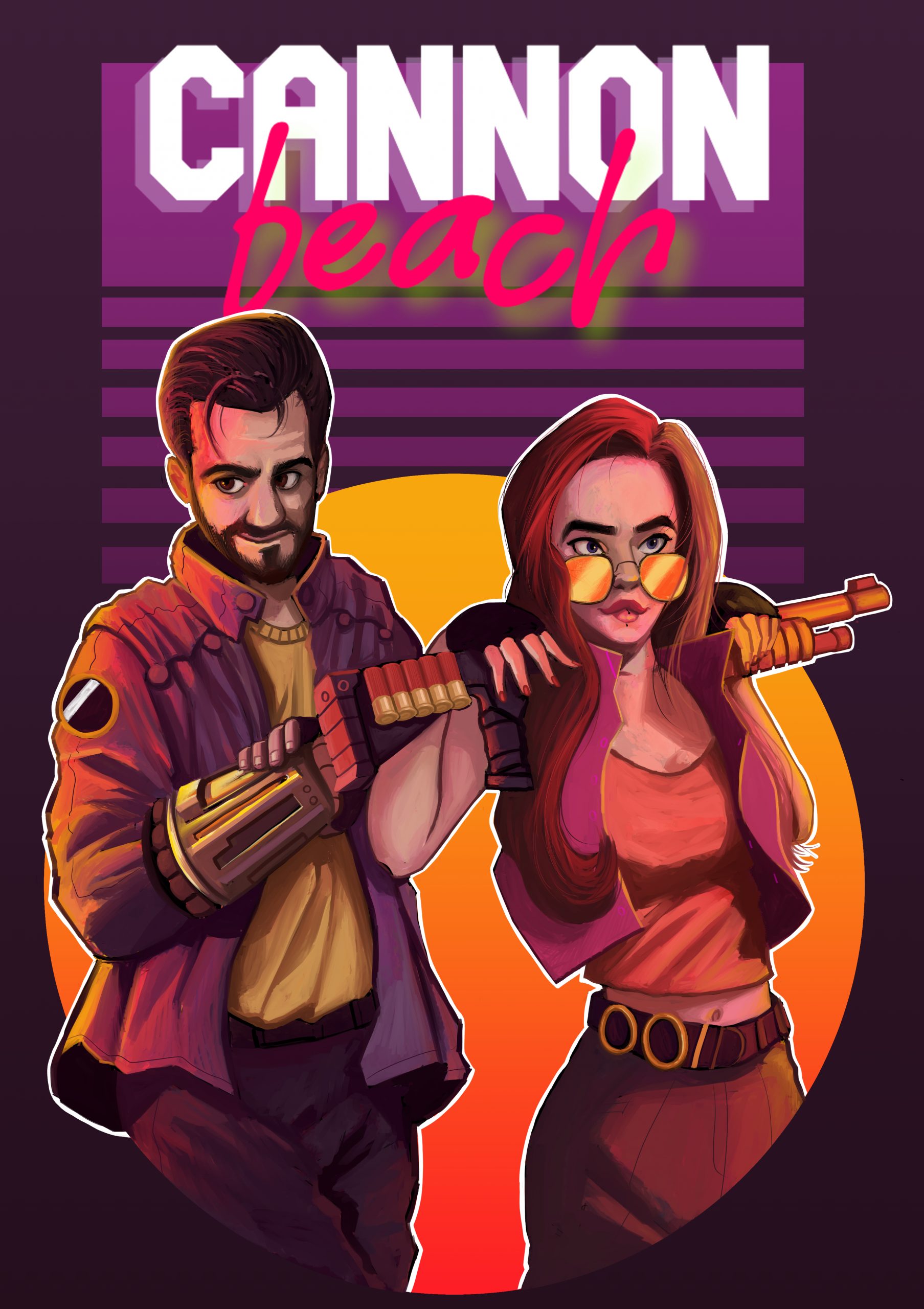 Eager to create a more upbeat sound during these tumultuous times, Cannon Beach was approached almost as an homage to pop culture, reviving the futuristic sounds of the 80s and bringing them into the 21st century. When asked how they would describe Cannon Beach, Beth and Daniel said to "Well, we're heavily inspired by popular movies, tv shows, video games…even our name 'Cannon Beach' is a reference to where they shot a scene from Goonies. We want to capture and recreate the same fun you experienced but as music. It's new, yet totally nostalgic at the same time." True to form for both Connelly and Jeffery, Cannon Beach is very much about coping with the hard times by surrounding yourself with things you love, in this case the very best that pop culture has to offer, and being reminded that you are not alone. 
Expect more single releases from the South Yorkshire outfit within the coming months.
Upside Down debut single is available to stream/download from NOW.