THE PAPER KITES + MARO Graced the re-furbished KOKO, LONDON and gave us a little taste of home…
Looking sweeter than a Pastel de nata and with a smile as warm as the Portugese summer sun, a hippie-esque Maro bounded onto the stage, guitar in hand.
Perhaps best known for representing Portugal (and coming ninth with Saudade Saudade) in last year's Eurovision Song Contest, she is much more than a one hit wonder.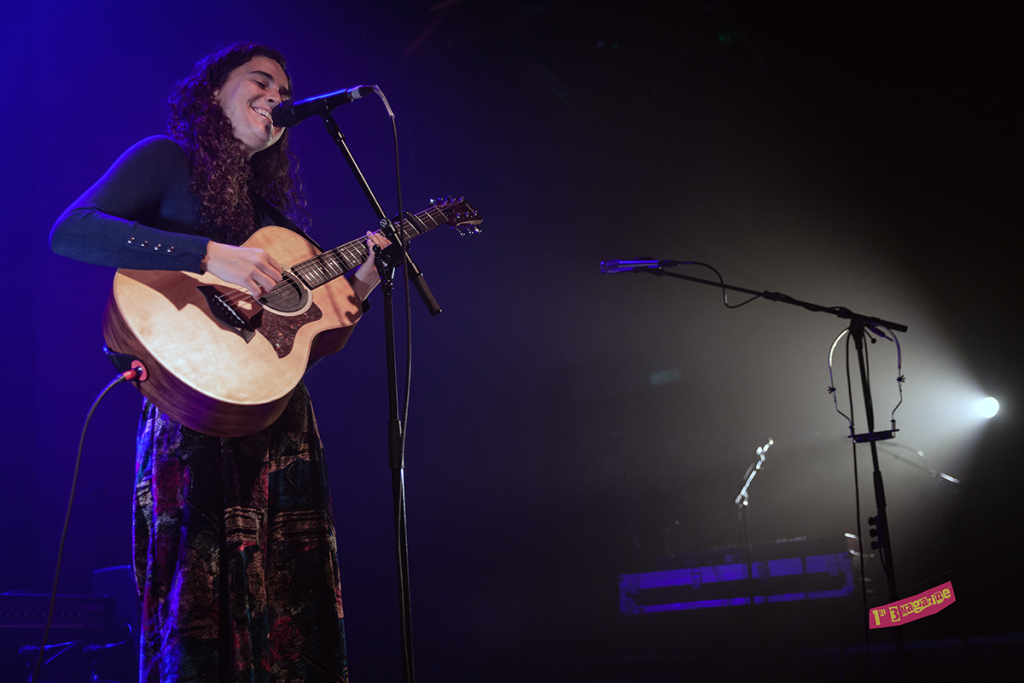 Genuinely surprised and gleeful with the positive reception from the Koko, she soon had the quickly expanding early crowd singing along with her choruses. Her gossamer soft, wispy vocals told stories of angst and anguish, over guitar playing with influences from classical and flamenco, as well as folk. She later joined the headliners on stage, with her voice blending effortlessly with the band.
With over a decade of playing together and five studio albums under their belt, Australian band, The Paper Kites are generally characterised as indie folk but their celestial soundscapes are so much more than that.
The Paper Kites gave us waves of layered loitered melodies, that could very easily be the soundtrack to a David Lynch tale of driving across undulating, seemingly never ending roads occasionally punctuated by lonely motels and the distant sound of mile-long trains rattling across tracks intersecting the desert landscape.
No doubt, the hot red sands of Australia match those of the American mid-West in remoteness and exhilarating melancholia. Indeed, last year they played a month-long residency in the gold rush, one horse town, Campbells Creek, Victoria, surely a location worthy of its own resident serial killer.
Having five members of the band, of whom four can play guitar, gives the music depth and allows for delicately woven detail floating over the tunes. The banjo, a criminally unused instrument in mainstream indie folk music, is deployed well by David Powys, in whose hands it takes the form of rhythm banjo rather than merely twangy finger picking.
Lead singer, Sam Bentley commented on the theatrical beauty of Koko. The refurbished yet faded glamour of this Mornington Crescent venue was befitting for a group whose soul wrenching fragility would have been wasted in the cold sterility of some other London venues. 
One can only imagine how amazing they would sound in the open air of an event such as the Cambridge Folk Festival, as the big old sun sets and the stars came out.
THE PAPER KITES + MARO PLAYED KOKO, LONDON, 15 FEBRUARY 2023
Words and live photography Copyright of 1st 3 Magazine
Not to be reproduced, cropped or altered in any way without prior permission.
Social media use only for persons depicted, event organisers and venue.