The Gulps are back with the breathless new single: "Surrender".
A song about first loves and the fragility of youth, and the vital part they play in the narrative of life, the latest from The Gulps stands as one of their most poetic, poignant, and punchy cuts yet.
Produced by Tim Wheeler of Ash and thriving with the energy of anything he's put his name on, "Surrender" writhes with the urgency and unpredictability of an electric livewire and jolts with the kind of passion that can only be wrought from pure heartbreak.
Amidst the chaos of its feedback-fried guitars and heart-stopping rhythmic clatter, its vo-coded vocals mask an all-or-nothing tale of romance and regrets, sung bilingually in English and French.
Speaking about this personal new track, frontman
Javier Sola
expresses:
"A moment of uncertainty and internal rebellion in which resistance to the present moment, to the now, no longer makes sense.  The only thing left is to join eternity, an infinite youth that knows no quantifiable age.  Like the Steppenwolf we live in an internal battle in which we neither win nor lose, we only suffer until the moment we accept it and let the current carry us gently into the portal of not perishing.  In the midst of the storm the surrender to the present without resistance leads to eternal youth, a youth that disregards quantifiable age in material form but rather the spirit that never perishes, eternity. We are made of light and darkness, of mud and diamonds, of laughter and tears. Accept them, surrender without resistance and fly free."
Recorded at Livingston Studios in London with Tim Wheeler at the control desk, the track was engineered by Graeme Young and mixed by Charlie Russell, and polished by Nick Watson at Fluid Mastering.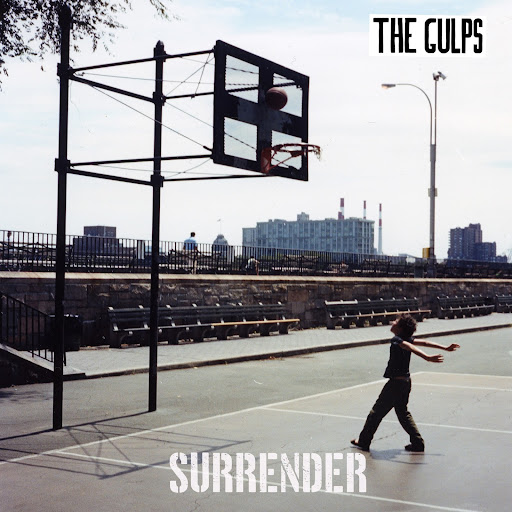 Hailing from all corners of Europe and the Middle East, The Gulps are: frontman Javier Sola (Vox) and guitarist Juan Carlos Ruiz (both from a  small town in La Rioja, Spain), bassist Simon Mouchard (from Nantes, France), rhythm guitarist Francesco  Antonio Buffone (from Calabria in southern Italy) and drummer Raoul Khayat (from Beirut, Lebanon). 
Currently based in Camden, The Gulps' notorious live shows led to them becoming the last signing of the legendary Steve Strange to X Ray Touring, before his death. They are also currently managed by Creation Records legend Alan McGee (Oasis / Primal Scream). 
In 2022 Gulps collaborated with Ibis Hotel Group in a marketing campaign run by Unilad and have recently had their last single "Candy" featured in Made In Chelsea. Last year they went to Los Angeles to record with Danny Saber of Black Grape. 
Having supported the likes of Ash, Cast, Skinner Brothers, Carl Barat and Keir on the road, the band completed a SOLD OUT national tour of Spain last year, followed by a rave-received UK tour earlier in 2023. Standby for further UK dates very soon.