Svalbard have signed to Nuclear Blast Records.
Formed in Bristol UK in 2011, the blackened post-hardcore group have since released three studio albums, three EPs and several split releases. Their exceptional latest studio album 'When I Die, Will I Get Better?' was dubbed by Metal Hammer as "the most important British metal record of 2020". A career milestone, it cemented Svalbard as a powerful and vital component of our global music scene.


Svalbard's Serena Cherry stated,
"I have many fond memories of visiting my local record shop and buying anything that had the Nuclear Blast logo stamped on it. You always knew you were in for a tasty metal treat with a Nuclear Blast band! Most days I have to pinch myself that we have now joined Nuclear Blast, it is a real dream come true for me to work with this amazing label."
Svalbard's Liam Phelan stated,
"I'm absolutely thrilled that we have been welcomed into the Nuclear Blast family with open arms and cannot wait to work with this iconic label."
Nathan Barley Phillips, Senior Nuclear Blast A&R stated,
"I'm absolutely delighted to welcome Svalbard to Nuclear Blast! Ever since I heard the raw and visceral emotion of 'Disparity' back in 2015, I was an instant fan.
With biting lyrics and a keen observation of today's societal issues, Svalbard continue to be one of the most important and challenging voices in the heavy scene today. I'm delighted to be able to amplify this voice as the band get set to make an indelible mark on our genre."
Svalbard are:
Vocals/Guitar – Serena Cherry
Guitar – Liam Phelan
Drums – Mark Lilley
Bass – Matt Francis
Svalbard have announced that they will be touring Europe in March 2023 with Cult Of Luna and Russian Circles. See all forthcoming tour dates below: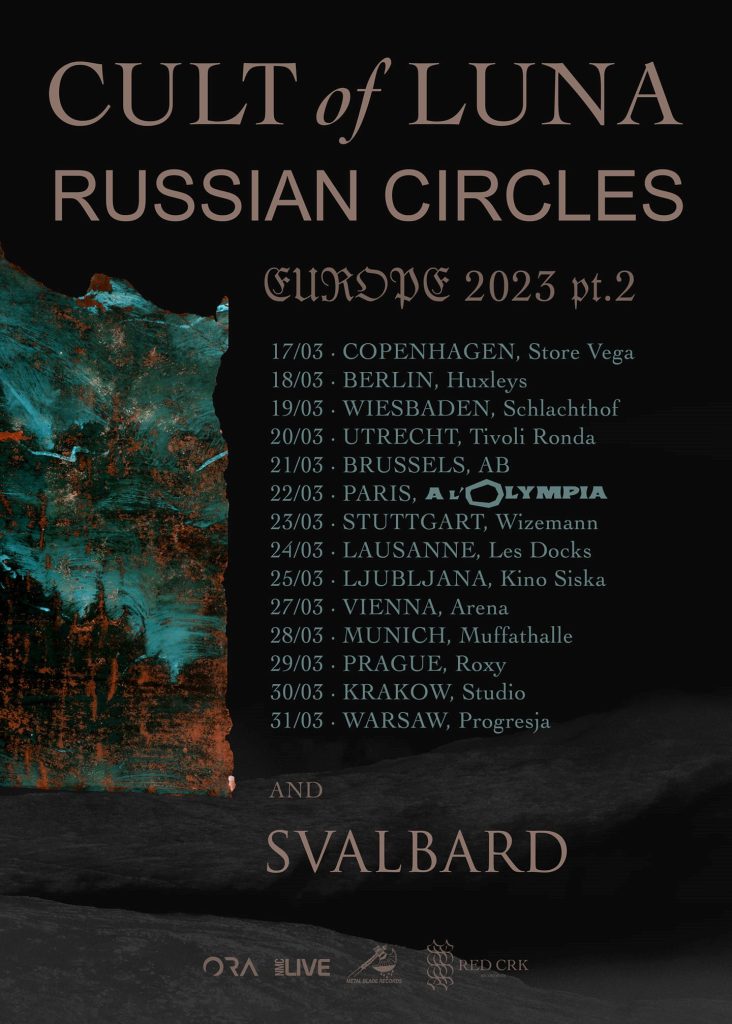 Hard-hitting! That's the only way to describe this fearless group. There's no poetry, no ambiguity – just direct, raw honesty as the Bristolian quartet tackle some very uncomfortable subjects head on. This is heavy in the most evocative sense of the word. The blunt lyrics are equally as important as the music.

Whilst refining their distinctive blend of euphoric black metal, post-rock and d-beat, Svalbard have incorporated a few more surprising influences along the way. From soft, mournful singing to progressive guitar leads, it showcases a sensitive dynamic that lends impact to their most crushing moments – of which there are undoubtedly many.

Whilst the underground has been in on the secret for a few years now, 2020 became the year that people well and truly took notice as Svalbard's third album 'When I Die, Will I Get Better?' landed on critic's end of year lists across the globe. At home, the respect and acclaim was clear to see as both Metal Hammer and Kerrang! lauded the record as a top 10 album of the year.

You might say there follows a pause… like many artists, the last couple of years has seen Svalbard stopped in their tracks somewhat. This didn't prevent them from playing their biggest UK headline tour to date, performing their latest album in full at Damnation Festival and being invited to the prestigious Roadburn Festival, amongst other highlights.

They now look forward with renewed optimism and frankly have every right to. 2023 will see them head out across Europe with Cult of Luna and Russian Circles, but before that they take arguably their biggest step up yet: signing a worldwide deal with the iconic heavy music label Nuclear Blast. In a world ever more open to breaking down doors that once seemed firmly closed, Svalbard seem as vital as any artist right now.