After Over 2 Years in Pandemic and Production Hell, Munich, Germany's Straightline Are Finally Back with Their New Record 'Keep Your Cool'- Out Thursday, September 15 on Thousand Islands Records/Lockjaw Records.
Straightline is finally back with "Keep Your Cool" and ready to deliver once again their full package of metal-infused thrash skate punk. The band has set its sights on global domination, with tours of Canada and Slovenia planned to celebrate the release of their new album "Keep Your Cool," their first release on Thousand Islands Records and Lockjaw Records.
Straightline wrote and recorded the album in 2018-19 but waited for the world to re-open before unleashing it alongside several live shows in 2022. The release of "Keep Your Cool" sees an exciting new chapter opening for the band, who are writing new songs with new members for future releases.
The follow-up to "Vanishing Blues" is available on colored vinyl and CD with thematic merch and a skateboard deck.
Straightline will be touring Canada with Belvedere, Darko and Walt Hamburger starting this week.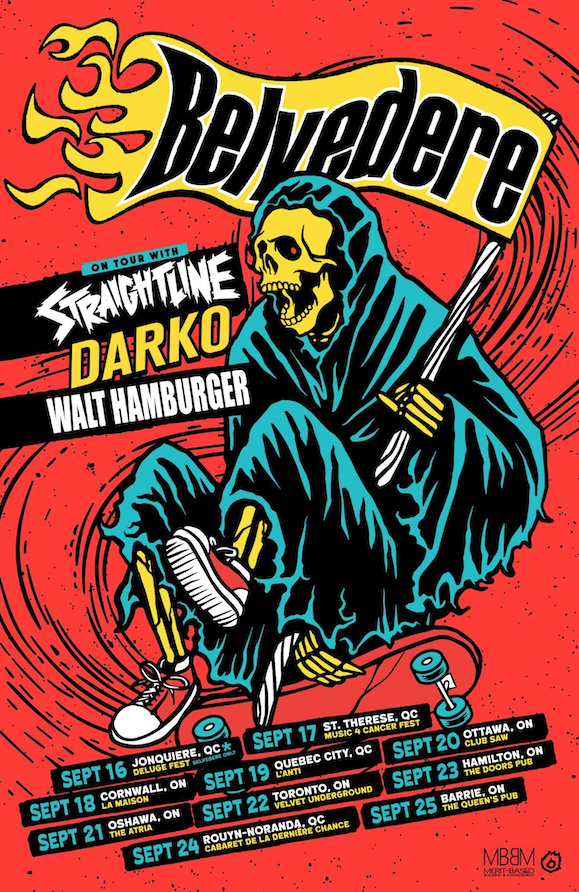 Upcoming Shows:
Sept 17, 2022 – St.Therese, QC @ Music 4 Cancer
Sept 18, 2022 – Cornwall, ON @ La Maison
Sept 19, 2022 – Quebec City, QC @ L'Anti
Sept 20, 2022 – Ottawa, ON @ Club Saw
Sept 21, 2022 – Oshawa, ON @ The Atria
Sept 22, 2022 – Toronto, ON @ Velvet Underground w/ Debt Cemetary
Sept 23, 2022 – Hamilton, ON @ The Doors Pub
Sept 24, 2022 – Rouyn Noranda, QC @ Cabaret De La Derniere Chance
Sept 25, 2022 – Barrie, ON @ The Queens Pub
Tracklisting:
Global Frustration
Virus
Undone
Weltschmerz
Shame on you
Dead certain
Earth defenders
Leaders of self-destruction
Failed Catharsis
Stood for something else
Power Shift
12. Global Citizens