Los Angeles alt-metal scream queen SIIICKBRAIN will unveil her highly-anticipated, enthralling debut full-length album, "MY MASOCHISTIC MIND," on December 1st via Lowly Records.
The enigmatic singer teases her legion of followers with the drop of a brand new single titled "Psychopath." 
Commenting on the new track, SIIICKBRAIN states: 

"'Psychopath' is a song that was written from the perspective of trying to make it in the music industry. It can feel like, in order to be an artist, your brain has to go through hurdles that requires us to rewire certain parts of ourselves that in turn makes us feel that we have lost our minds. The question 'do you really want it all' is one everyone has to ask themselves while staying motivated in life, but one that artists particularly have to consider while trying to break in the industry."
SIIICKBRAIN, the alternative persona of fashion model and musician Caroline Miner Smith, has recruited a massive worldwide cult following on social media, who are drawn to her dark guise and signature, eclectic mashup of alternative, rock, metal, industrial and electronic styles. In the last few years, she's collaborated with with the likes of Skrillex, Pussy Riot and WILLOW among others, and has racked up millions of streams with singles like "Silence" and "Hellslide."  Most recently, SIIICKBRAIN teamed up with friend and cohort Maggie Lindemann on the track "deprecating.'

SIIICKBRAIN is found at the intersection of fashion, art and music. Provocative in sound and imagery, magnetizing with juxtaposing melody and dissonance and an alluring visionary of pure artistic prowess, SIIICKBRAIN isn't merely another project, it's a movement aimed to provoke, excite and stimulate.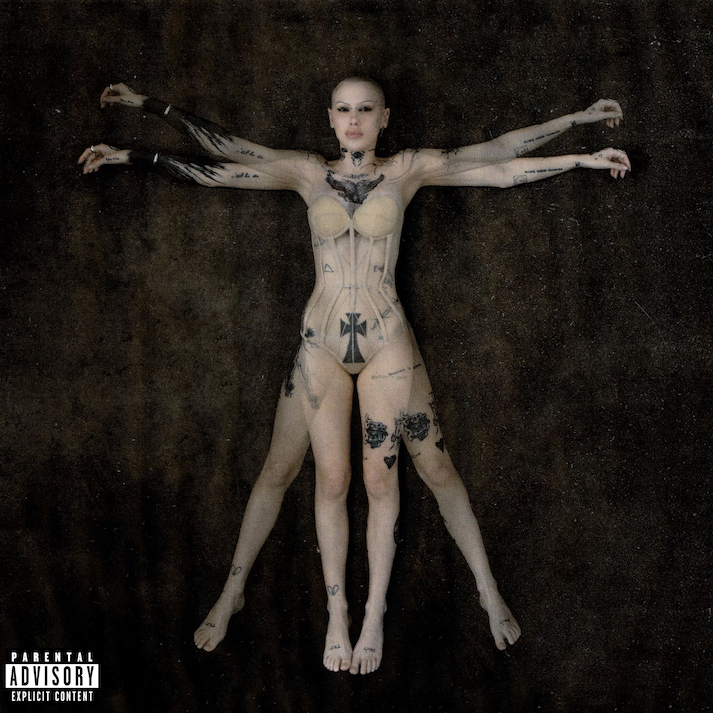 "MY MASOCHISTIC MIND" Track List: 
1. 14 Needles
2. Die Quietly
3. I Am A Machine
4. Fear God
5. IDOLS
6. LIAR
7. Parasite
8. Three Eyes
9. Psychopath
10. Transcendence
11. Emergency
Siiickbrain is the moniker of American alternative artist, Caroline Miner Smith. After years of writing poetry, she began to experiment with song writing and with the tragic loss of one of her closest friends, she decided to start recording music as a form of therapy becoming instantly hooked. Influenced by experimental artists like Death Grips and Grimes, Siiickbrain developed a unique sound that combines alternative, rock & metal complete with raw yet palatable screaming. Her music touches on familiar topics with her generation: drug abuse and mental health, as well as the societal pressures and experiences young women face today.

Siiickbrain had a busy past few years, releasing several collaborations with Black17 phonk artists & producers, her debut EP, "Ashtray For Your Agony,"  and teaming up with artists like Hawthorne Heights to remix the iconic emo-rock anthem "Ohio Is For Lovers", Russian protest art collective Pussy Riot to unleash an electrifying anthem "POWER", which drives home the idea that women can take back any power that was ever taken from them. Siiickbrain also rounded out an incredible trio including Skrillex and Swae Lee on their propulsive track "Too Bizarre."