Well, well, well, what have we got here? Only the most highly anticipated metal release of the year, folks.
German metal outfit SCHATTENMANN is set to unleash their fourth studio album, Día de Muertos, via AFM Records on June 30, 2023. And let me tell you, it's going to be an absolute belter.
Now, these lads have been making waves in the German metal scene for a while now, with their unique sound and profound lyrics. Their latest album, Chaos, was a real corker, and it looks like they're only going from strength to strength with Día de Muertos.
Their new single "Jeder Ist Schlecht" (that's "Everyone is bad" for all you non-German speakers) is an absolute banger. It's Fear Factory meets SCHATTENMANN, and it's bloody brilliant. Frontman Frank Herzig has really outdone himself with the lyrics here, exploring the idea that we're all a bit crap really, aren't we? Whether it's gluttony, lust, or greed, we've all got a bit of dirt on the stick. But hey, that's just part of being human, right?
And let's not forget the album itself. Herzig and the lads have really pushed the boat out with this one, incorporating modern and enthralling elements from the worlds of metal and industrial. And trust me, they haven't skimped on the songwriting either. They've only included the very best tracks on this bad boy, so you won't find any filler material here, folks.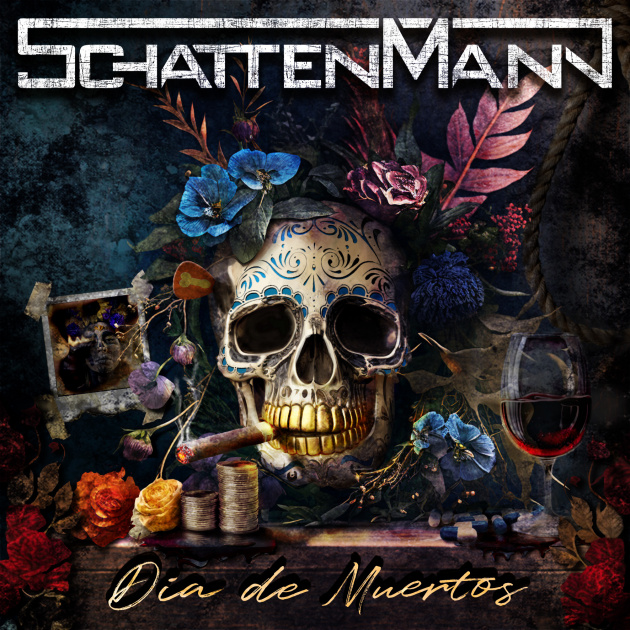 Día de Muertos track listing:
01. Día de Muertos 
02. Jeder ist schlecht 
03. Hände hoch 
04. Menschenhasser 
05. Dämonen 
06. Meer aus Licht 
07. Haters Gonna Hate 
08. Dickpic 
09. In deinem Schatten 
10. Ewigkeit 
So if you're looking for some music that will touch your soul and make you feel all kinds of emotions, then look no further than SCHATTENMANN's Día de Muertos. It's going to be an intense journey, but trust me, it'll be worth it. And if you don't believe me, just check out the pre-sale at THIS LOCATION.