'The Joke' was recently made available as a teaser song from the new album by the Italian composer and producer Saro Cosentino. Co-written with prog legend Peter Hammill and featuring his distinctive lead vocal, it is full of portent with a lyric about the corporate greed and consumer habits that directly affect climate change.
A video for it has been issued today that Cosentino says "is pretty self-explanatory. Only a fool would set fire to his own home, but that is what we are doing. We are on a path of self destruction and need to change our priorities and reconsider our values as a society without having 'produce/consume/die' as a motto."
The third solo album by Cosentino, 'The Road To Now' features singers Peter Hammill (on four songs), Tim Bowness (of No Man) and Karen Eden, plus instrumental contributions from the likes of Gavin Harrison, David Rhodes, John Giblin and Trey Gunn. Available on heavyweight colour vinyl, CD and digital formats, it is the long-awaited follow-up to 1997's acclaimed 'Ones And Zeros'.
Born in Rome but currently based in Prague, Cosentino formed a blues outfit in his late teens but soon became more interested in experimental and electronic music, beginning a lengthy association with the popular Italian singer-songwriter Franco Battiato, who had been juggling his own love of the avant-garde with record company pressure to produce 'hits'. The duo co-wrote Italy's entry to the 1984 Eurovision Song Contest (which Battiato performed in the competition) and collaborated on two operas later in the decade.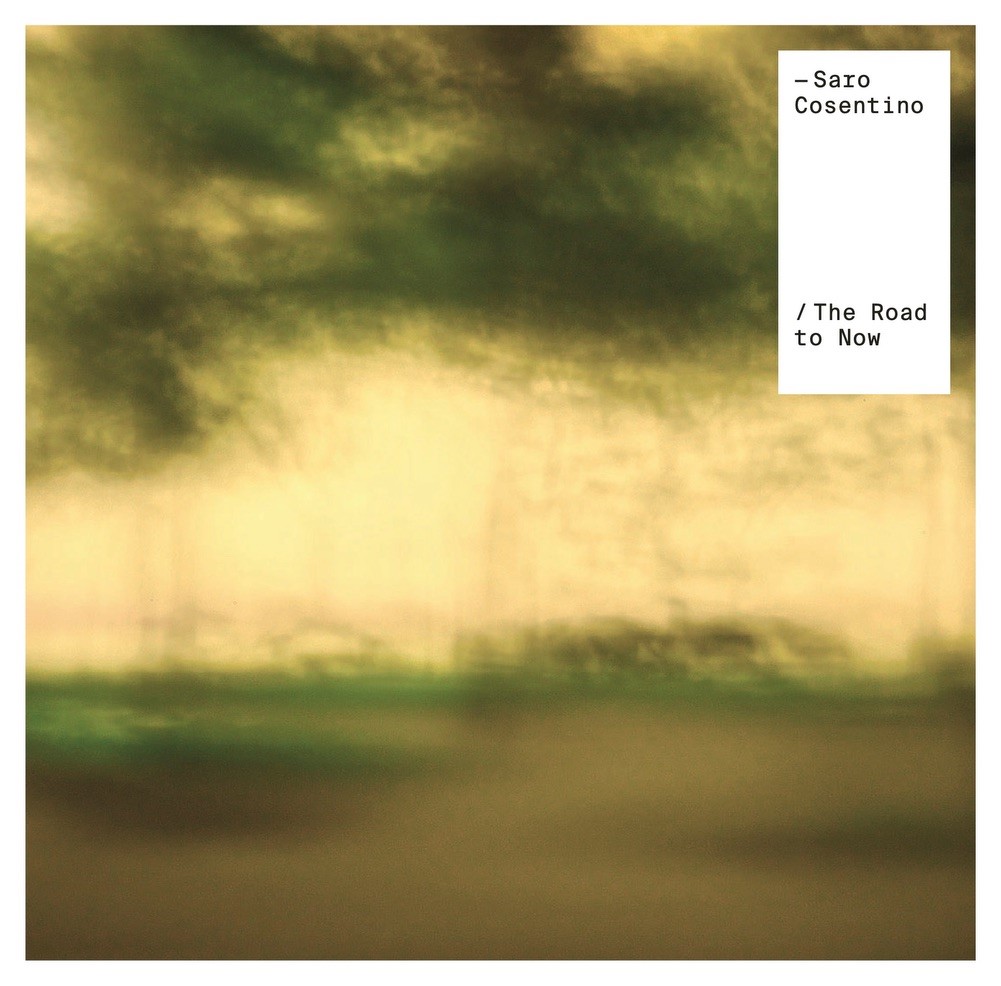 Cosentino released a self-titled debut solo album on EMI in 1988 prior to successfully dividing his time between composing film/TV soundtracks and writing for/producing numerous international artists that have included Peter Hammill, David Rhodes, Tim Bowness, Pandit Dinesh, Tony Levin, Natasha Atlas, Jakko Jakszyk and Gavin Harrison, as well as further work with Battiato plus other compatriots such as Milva and Alice.

'The Road To Now' was recorded in the UK and US as well as at Cosentino's own studio in Prague, with final mixing taking place at Real World in Bath. The opening 'You're The Story' sees the soothing voice of Tim Bowness matched with a suitably sumptuous yet melancholic backdrop, followed immediately by 'The Joke', the first of four superb songs featuring the unmistakable tones of legendary prog singer Peter Hammill. 'November' (on which Bowness provides a backing vocal) is a tale of long lost love, the outstanding 'Time To Go' contemplates the very end of the road (hopefully a long time from now), while the closing 'When Your Parents Danced' considers the first central figures in one's life in their younger days, 'before life's stories made them what they've become'.
Having contributed to 'Ones and Zeros', as well as records by the likes of William Orbit and Chris Rea, the versatile Australian singer Karen Eden returns to perform on two contrasting tracks; the portentous sounding 'Pray' and (by way of contrast to everything else on the record), the pop song 'Us (Scars on Skin)'. The album also contains the instrumental 'Howl', which switches from strident to atmospheric midway through and showcases the skills of the musicians involved.
THE ROAD TO NOW
TRACKLISTING
1 You're The Story (feat Tim Bowness)
2 The Joke (feat Peter Hammill)
3 Pray (feat Karen Eden)
4 November (feat Peter Hammill & Tim Bowness)
5 US (Scars on Skin) (feat Karen Eden)
6 Time To Go (feat Peter Hammill)
7 Howl
8 When Your Parents Danced (feat Peter Hammill)

MUSICIANS
Peter Hammill – vocals, guitar
Tim Bowness – vocals, backing vocals
Karen Eden – vocals
Dorota Barova – cello, vocals
Gavin Harrison – drums
John Giblin – bass
David Rhodes – guitar
Trey Gunn – waar guitar
Nicola Alesini – saxophone
Radim Knapp – trumpet
Saro Cosentino – guitars, keyboards, bass, strings, piano, arrangements, programming, sound design