Genre-Bending Artist SANDFLOWER To Drop Superlunary Visual Album "The Quantum Seed"
Sandflower, the independent artist known for pushing boundaries is set to drop a transcendent visual and listening experience in "The Quantum Seed," a transformative and empowering debut album. Crafted in studios across New York City, Sandflower and producer David Sisko collaborated to curate a genuinely show stopping album of genre-exploding sounds and visuals, including electro-pop-rock, punk-rap, synthwave-dubstep eclecticism. This record explores the inner dimensions and intersections of pop music and truly represents the spectrum of the musical universe.
Featuring 15 tracks and guests including UNSTOPPABLE DEATH MACHINE on lead single "Quicksand," this record spans genres, moods and colors. Each track has its own video, telling a story and taking listeners on a visual journey from start to finish.
From the empowerment anthem "Goddess Cxlture" to high intensity club-bangers like "Wild Things Are" and "Shake That Bottom", the dynamic and forceful sounds and mouth-watering hooks will stay with you for years to come. "No Regulas" was recently placed in the upcoming film "The List" directed by Melissa Miller Costanzo, which will also feature an upcoming single titled "Everyday Saturday".
Lyrics excerpt from Goddess Cxlture:
I'm the future and the past
I'm a goddess, a goddess
You know that I got this
For what goes on in my life I will never be modest
I'm a goddess, a goddess
You know that I got this
For everything I've been through I ain't being modest
This project that captures all the raw determination, grit and intellect of Sandflower and renegade style work, is the latest in a long line of genre-fluid work that defines Sandflower's signature uniqueness. In this record, genre-fluidity was never the objective, it was the mode. A collage of beats, lyrics, melodies, impressions, and inspirations that combined create an exhilarating stylistic whole.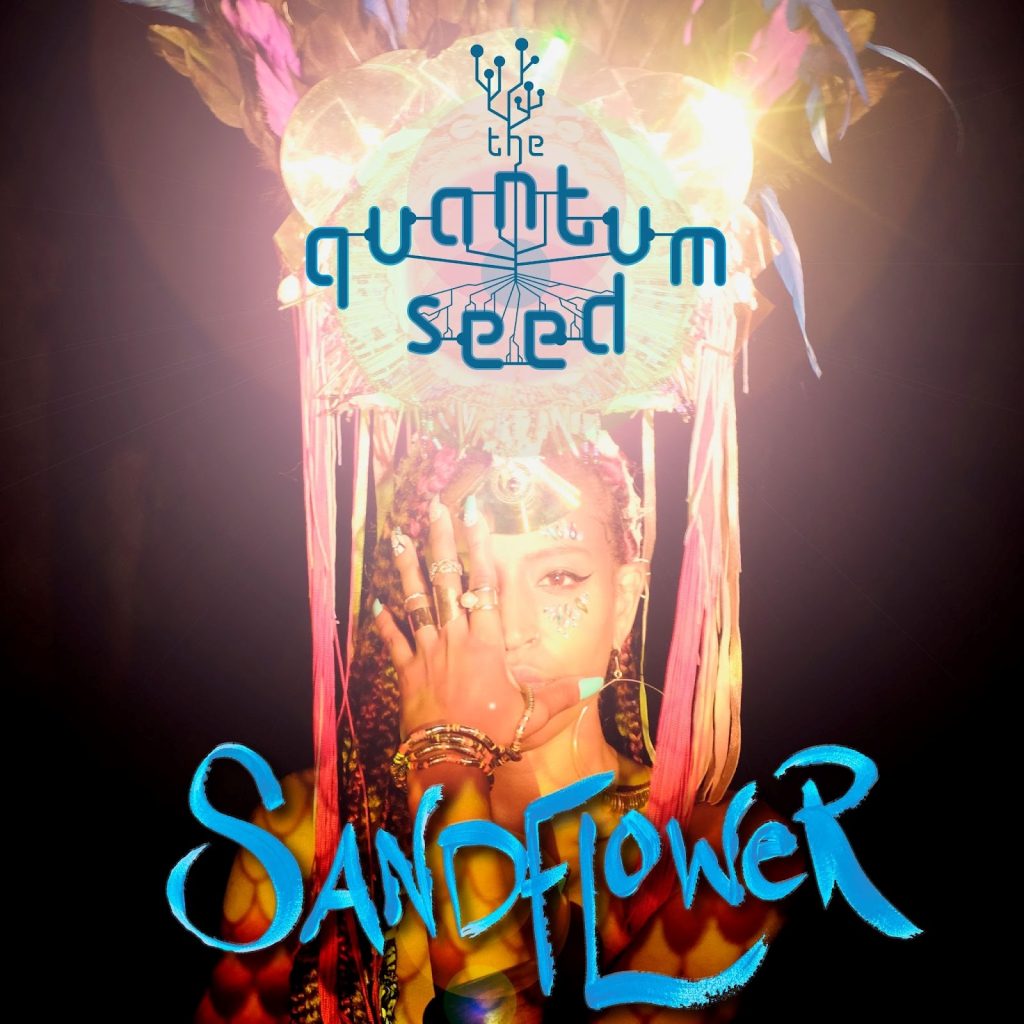 "The Quantum Seed", the highly anticipated work is the follow up to Sandflower's past notable and groundbreaking singles. Her past release "Wannabe" – a reinvented cover of the 90s hit by the Spice Girls, was featured on Netflix blockbuster movie 'To All The Boys: Always and Forever'.
Some of her other notable performances include Saturday Night Live (Dua Lipa), Moma Ps1, Opening for Lindsey Stirling, Curating and performing at The National Arts Club and her many performances at the iconic Susanne Bartch On Top in the Boom Boom Room at The Standard.
"The Quantum Seed" will be available on all major streaming platforms on July 29, 2022.