RICHARD WALTERS EMBRACES THE BRIGHT SIDE OF LIFE IN "LONG WAY DOWN".
THE LATEST TRACK TO EMERGE FROM UPCOMING SOLO ALBUM: 'MURMURATE' RELEASED 17 NOVEMBER, VIA NETTWERK.
"Yeah it's a long way down but don't forget how far we've come" he coos, his soothing falsetto offering an air of chipper confidence in a song that's all about facing up to your fears and embracing your achievements; whether it's those small steps or giant leaps.

Marrying folk-pop arrangements laced with skipping percussion and fluttering finger-picked guitars, the British singer-songwriter presents an uplifting new addition to his songbook, written with an intentionally glass half-full outlook. As Richard explains of "Long Way Down":

"It's an attempt by a sad songwriter to pen something uplifting! I think post lockdown I was more appreciative of the ground I've covered in life and happy to acknowledge my successes and joys. It's easy to forget or even ignore the past and progress."
A song of pure positivity, "Long Way Down" arrives as Walters looks forward to the release of his first official solo album since 2020 – 'Murmurate', which will arrive on 17 November (via Nettwerk). The album will feature recent teaser tracks including "After Midnight", "Anchor", "Move On", and "Lost In Your Light" (feat. the Kin Records signed artist Lydia Oliver).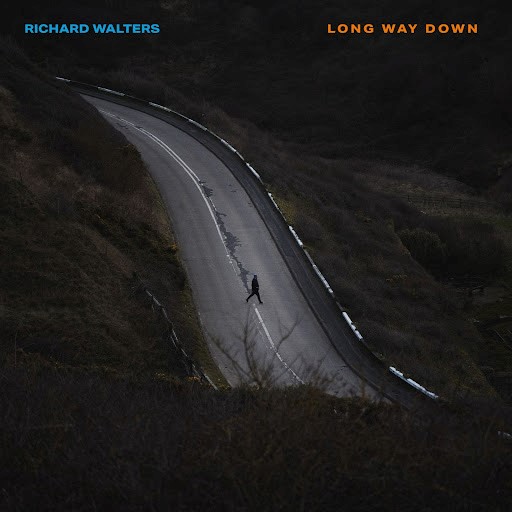 Written in 2022 as the world recalibrated to the tides of change, the upcoming album 'Murmurate' will find an artist reflecting on that very human need for real-world relationships and the importance of meaningful connections with those closest to us. Combining unassumingly complex arrangements and openly heart-on-sleeve songs, it promises a trove of nocturnal piano ballads ("All Over"), to sprightly folk/pop poetry ("Long Way Down"), darkly lilting lullabies ("Open Everything") to longing, love-lorn duets ("Locked Up Never Fade"). All tracks were performed and written by Richard Walters, with recording, production, and mixing assistance  by Eliot James.
Currently on a tour across Europe with The Boxer Rebellion, fans will also be able to catch Richard Walters airing material from 'Murmurate' at a series of UK headline dates this November. Dates are as follows:
RICHARD WALTERS – LIVE DATES 2023
24 Nov – BRISTOL, The Louisiana
25 Nov – OXFORD, Jericho Tavern
29 Nov – MANCHESTER, The Castle Hotel
30 Nov – LONDON, The Grace