Manchester-based synthwave artist Richard Evans presents his new retro-futuristic EP 'Dream of the World', released via Cold Star Media. Recorded at Cold Star Studios in July 2023, the inspiring title track is about remaining positive even in the darkest times, as reflected in the accompanying video.
A British-Irish electronic musician, writer and digital media artist, Evans was previously keyboardist in UK cult band James, with whom he also co-wrote and recorded material. Previous to that, he was also guitarist and songwriter for St. Vitus Dancers
Richard Evans' draws inspiration from real-world science, exploring biotechnology, machine intelligence and the environment. For this album, existing songs were refined and new material was written, combining the warmth of classic synths with pared-down lyrics that explore real-world subject matter.

This 3-track EP follows Evans' 2022 debut record 'Sentinel'. This electro-pop concept album explores micro-plastics, gene editing, stardust, technogenic disasters, human evolution, among other themes, this superb eight-track collection telling the story of humanity at a tipping point and a world trapped in a climate crisis.

"'Dream Of The World' is a call to action in the face of an unrelenting climate crisis and, on a personal level, it reflects on a health situation that affected me in late 2022. I was diagnosed with Miller Fisher Syndrome, a rare auto-immune disorder that impacts around one in a million people each year and is a variant of Guillain-Barre Syndrome. I found parallels between the life-threatening aspects of the climate crisis and a condition which decimated nearly all of my body's functions," says Richard Evans.

"I literally woke up one morning in the midst of losing all muscle control. Over the course of a single day, I became unable to open my eyes, to sit, stand or walk, even to eat or swallow food. I was hospitalised for a month and for the first 10 days of this stay, there was a real risk of respiratory failure. Alongside a treatment plan, I kept going with positive visualisations, mentally depicting future times when I would be well again. If nothing else, this practice helped me find the strength to endure the most challenging experience of my life."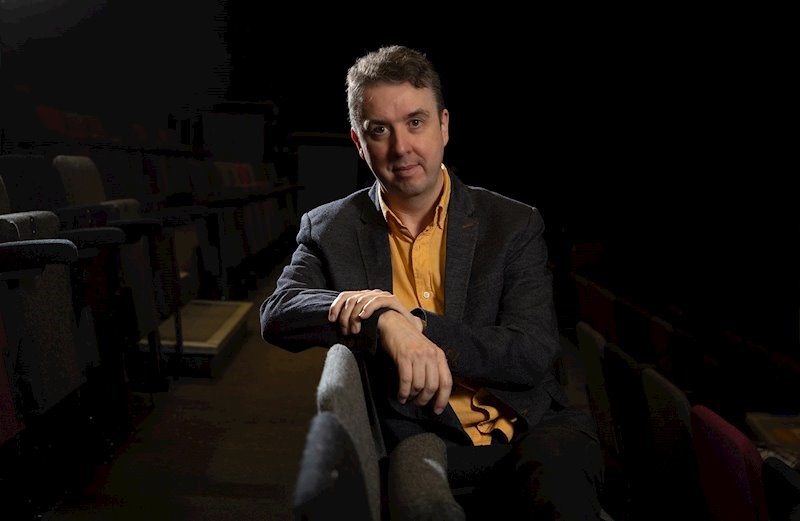 Evans adds, "Once I was released from hospital, music became an important part of my recovery – learning to sing and play keyboards again helped me regain control of my arms, hands and facial muscles. For a long time I had double vision and didn't have the concentration to work on a computer. However I could play piano for short periods and was able to resume some vocal work after a couple of months. This phase created an unexpected change in my writing process, which previously was built around riffs and sequences developed on a computer. 'Dream Of The World' was composed entirely with piano and voice."

Continuing on from the 'Sentinel' album, the song 'Dream Of The World' reflects how the climate emergency is met with procrastination and indifference from most governments and corporations, as if the switch to zero carbon is somehow beyond human control. The lyrics are also about facing mortality on a personal level, with Evans singing, "I won't bow to the hand of fate", emphasizing that we don't always have to accept the hand we're dealt.

With the sonically hypnotic effect of its single sequence and drum pattern,  
'2084' is about those who deny science and convince others of a different reality, underscored by the lyris "Hear the priests lie that black is white".

'Motherlode' is a previously unreleased track, recorded during the 'Sentinel' sessions in 2021. It's about the phenomena of algorithmic trading – flash trades – and how 'the market' advances in cities worldwide each day to relentlessly exploit planetary resources.

Richard Evans' output extends well beyond the musical realm. He recently received a New Ideas Fund award from Creative UK to develop a virtual production studio. The award supports content for future stage shows and a new sci-fi short film, called 'DeepSleep', which was written and directed by Richard and is due for release in 2024.

Since the early 1980s, Evans' independent creative projects have received nine awards from Arts Council England and a separate one from Creative England, in addition to being commissioned for various projects by the University of Manchester and the Manchester Science Festival.

Evans also wrote, directed and produced the science fiction drama 'AEON'. An author of many short stories, he also published the novel 'KOSMONAUT ZERO' (via Dead Ink), researched at Star City Cosmonaut Training Centre. He also oversaw the 'Gagarin 50' exhibition for the 50th anniversary of the first human spaceflight by Yuri Gagarin.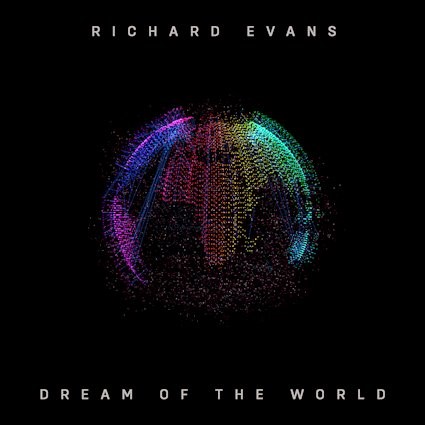 As of October 17, 'Dream of the World' is available everywhere online and can be obtained directly from the artist via Bandcamp, where the 'Sentinel' album can also be obtained.

On Thursday, November 23, Richard will perform extracts from 'Sentinel' at the Prism Winter Festival at Waterside, Sale, Manchester. Recordings of the live performance will then feature throughout the festival on November 24 and 25. This first outdoor presentation of 'Sentinel' involves the visuals being projected onto the exterior of the Waterside building.