As Hereford, Texas native Randall King prepares to grace the international stage this weekend – performing Saturday and Sunday at London's celebrated C2C Festival.
The country traditionalist hailed by Billboard as a "hardcore country vocalist" will continue his international trek this fall, announcing a new slate of European tour dates. Tickets for the newly announced dates go on-sale this Friday, March 10 at 10 a.m. GMT at randallkingmusic.com
Known for his road warrior diet of over 150 dates each year touring across the United States, the hustling King will carry the fall leg of his tour through seven new cities in 2023, with stops in London, Manchester and Glasgow in the U.K. and Berlin, Munich, Hamburg and Cologne in Germamy. All U.K. stops will be full band, while the Germany stretch of the tour will be acoustic.
"I'm beyond excited to see the world through my Honkytonk dream and to bring the 'neon overseas' to so many great countries," shares King. "It's going to be a true thrill to see a side of life I've never seen and to play so many iconic venues that have held a lot of my heroes. It'll be a true honor."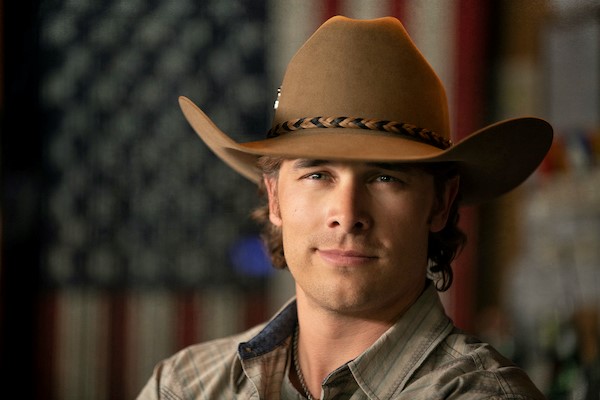 With a hefty tour schedule spanning from Montana to the Carolinas and every state in between – including his return to the Opry stage this March, one year after his debut – visit randallking.com to find a show close to you and see King under the neon for yourself.
Randall King 2023 Tour Dates:
March 11-12   London, UK                            C2C Festival
March 15        Nashville, TN                         Grand Ole Opry House
March 16         Knoxville, TN                         Cotton Eyed Joe
March 17         Charlotte, NC                         Coyote Joe's
March 18         Greenville, SC                        Blind Horse Saloon
March 24         Terrell, TX                              Silver Saloon
March 25         Montgomery, TX                    Montgomery Music & Mudbugs Festival
March 30         Paris, TX                                 Love Civic Center
March 31         Helotes, TX                             John T. Floore's Country Store
April 1             Waco, TX                               The Backyard Bar Stage Grill
April 7             Saint Jo, TX                            Red River Station BBQ
April 8             Amarillo, TX                          Starlight Ranch
April 13           Albuquerque, NM                   Dirty Bourbon Dance Hall & Saloon
April 14           Prescott Valley, AZ                Findlay Toyota Center
April 15           Florence, AZ                           Country Thunder Arizona
April 21           Stillwater, OK                         Tumbleweed Dance Hall & Concert Arena
April 22           Llano, TX                                Robinson Park
April 27           Columbus, OH                        Bluestone
April 28           Chicago, IL                             Joe's On Weed Street
April 29           Indianapolis, IN                      8 Seconds Saloon
May 12            Baton Rouge, LA                    Texas Club
May 20            Belton, TX                              Schoepf's Backyard
May 27            New Braunfels, TX                 Gruene Hall
May 28            New Braunfels, TX                 Gruene Hall
June 22            Grand Junction, CO                Country Jam Colorado Music Festival
July 1              Greenwood Village, CO         Fiddler's Green Amphitheatre
July 8              Sioux Falls, SD                       The District
July 15            Littlefeld, TX                          Littlefeld AG & Community Center
July 29            Cardwell, MT                          Headwaters Country Jam
Aug. 11           Morrison, CO                         Red Rocks Amphitheater
Sept. 11           Glasgow, UK                          Oran Mor
Sept. 12           Manchester, UK                     The Deaf Institute
Sept. 13           London, UK                            Bush Hall
Sept. 15           Cologne, Germany                  Helios 37
Sept. 17           Hamburg, Germany                Häkken
Sept. 18           Berlin, Germany                     Maschinenhaus
Sept. 19           Munich, Germany                   Backstage Club