Blimey, 'The Mourning Song' is the real deal, innit? Queen Kwong, a.k.a. Carré Kwong Callaway, ain't holdin' back on this one.
She's got the guts to lay it all out there, and the video's just as in-yer-face, mate. The track's off her third album, 'Couples Only' (out now via Sonic Ritual), and it's a belter.
Queen Kwong's all fierce and empowered, tellin' it like it is. She ain't no victim, and she's got the last laugh. You gotta give her props for bein' so raw and to the point, eh?
Directed by queer director Tammy Sanchez, the video is sensual and alluring, portraying Callaway as a dancer in an exotic club. "I was a dancer in my early 20's, and though I felt like it was incredibly empowering. Many people tried to make me feel ashamed for it," she explains. "This video concept was born as a rejection of that notion. Originally, it was a rejection of shame and the mass cultural gaslighting women endure."
It's important to note that the cast and crew were non-male identifying. "Alongside director Tammy Sanchez, a queer, femme visionary, and an all-female and non-binary crew, we removed the male gaze and replaced it with pride," she explains staunchly. "We shot the video at Hollywood's famous bikini bar Jumbo's Clown Room last summer, but its release was delayed because of recent legal action. Now that I'm on the other side of that, this video release means even more to me. It represents women's power, artistic expression, and refusal to be quiet. It's time to be fearless and proud."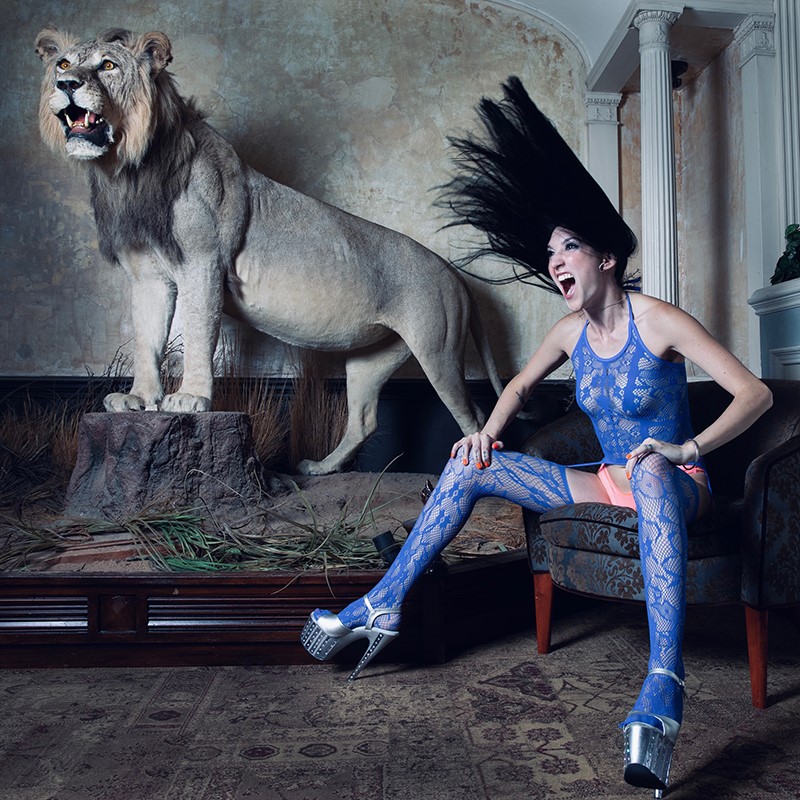 Adds director Sanchez, "Shame is a powerful tool used to silence people, especially women. When you factor in race, class, disability, queerness, the baffles become ever more oppressive. These systems rely on our shame and silence to exploit, abuse, and capitalize off of our bodies, art, style, and labor. I've chosen to cultivate a safe space for my voice and my collaborators by only working with women and non-binary crew. My voice is queer, femme, non-white, and disabled. A critical perspective, just like Carré's. And just like her, I am not ashamed and won't shut up."
Blimey, it's been a rough ride for Queen Kwong, matey. Her video release got delayed by some dodgy court case, which Rolling Stone had a field day covering. But in the end, it was all bollocks, and her statement said as much. Basically, some folks with power tried to shut her up and disrupt her career, but she ain't having none of that. She's all about female power, independence, and strength, innit?
And let me tell ya, her record 'Couples Only' is a belter. It's not just some ol' divorce album, mate. It's a raw and fearless account of facing betrayal and loss head-on, and coming out stronger on the other side. She's got some serious talent, and she's not afraid to show it.
And check out the lineup of musicians on this record, mate. We're talking The Cure's Roger O'Donnell on keyboards, Swanssuzette Kristof Hahn on lap steel, and Blood Red Shoes' Laura-Mary Carter on backing vocals. It's Carré's show, and she's not messing about. No prisoners taken, geezer.