Today is release day for 'Heaving', the latest single from South Africa-German outfit LUCY KRUGER & THE LOST BOYS. 
The title track of their imminent fourth album (now available for pre-order), this ethereal ambient trip-pop offering follows their recently-released tracks 'Burning Building' and 'Stereoscope'.
Lucy Kruger & The Lost Boys are an art pop ambient noise band whose music is full of atmosphere and intensity. Based in Berlin, the group is fronted by South African-born Lucy Kruger. To encounter her music is to witness a singular journey of constant reflection that produces an ever-widening arc of creativity. This burning psychedelic folk is both intimate and energetic.

The song, which opens with a self-possessed pulse and a vocal sample that sits somewhere between a release and a reaching, pulls the listener into a distinct and surreal space – one that is both existential and immediate. There is a physicality to the sound that grounds the more elusive threads, in both sound and subject matter
The accompanying film was created by Belgian director and motion designer Lena Nerinckx (the co-founder of Contour Collective) , and features Lucy Kruger and Lenny-Dee Doucha. Lena (who studied at both LUCA School Of Arts and Thomas More) uses film as a medium to translate thoughts and feelings into curving realms and surrealistic worlds through a focus on body language. A returning subject in her visual work is how emotions influence reality.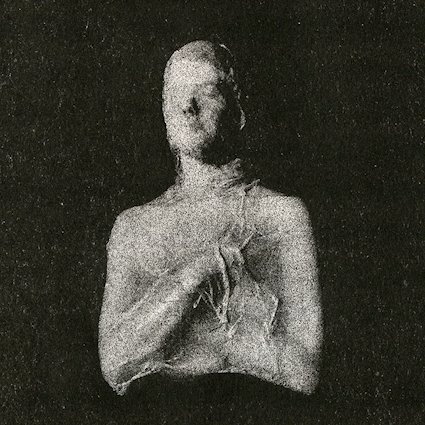 This piece is an intimate and intense duet between Lucy and an unknown but deeply present subject, seen and felt through a pair of hands. There is both effort and inevitability in the act of heaving and in this work. The body – both primal and performative – moves and is moved through a tender and quietly chaotic choreography. It opens its mouth and oozes. The distinction or boundary between the inside and the outside is blurred. It is both humanising and unsettling. The figure in motion, close up and dripping, becomes more landscape than limb. The video, filmed on Super 8 Reversal Film using a Canon Auto Zoom 814 camera, is beautifully stark – a visceral and compellingly uncomfortable exploration of intimacy.
The band, who have earned a reputation for their engaging and intense live performances, will be touring the album in Europe from April this year. They will play their album release show at Berlin's Lido on May 5. Concert tickets can be obtained at https://lklb.tourlink.to/tickets
TOUR DATES
Apr 04   Freiburg, Germany – Slow Club
Apr 05   Zürich, Switzerland – Fabriktheater Rote Fabrik
Apr 06   Alessandria, Italy – Cascina Bellaria, Sezzadio
Apr 07   Sion, Switzerland – Point 11
Apr 08   Varese, Italy – Circolo Gagarin
Apr 10   Macerata, Italy – Circolo Dong
Apr 10   Fano, Italy – Bagni Elsa Nº3
Apr 12   Bologna, Italy – Efesto
Apr 14   Paris, France – Supersonic
Apr 15   Lille, France – To Be Announced
Apr 16   Amsterdam, Netherlands – Cinetol
Apr 19   Nuremberg, Germany – Z-Bau
Apr 20   Bielefeld, Germany – Johanniskirche
May 02  Leipzig, Germany – Moritzbastei
May 03  Hamburg, Germany – Hafenklang
May 04  Hannover, Germany – Glocksee
May 05  Berlin, Germany – Lido
May 24  Dresden, Germany – Jazz Club Tonne
May 26  Offenburg, Germany – 361 Grad im Spitalkeller
May 27  Esslingen, Germany – Psych In Bloom
May 28  Offenbach, Germany – Hafen 2
Aug 10  Bad Kötzting, Germany – void