Both defiant and devastating, catchy and cutting, 'Howl' slips from casual storytelling into visceral, near violent, confession. Catharsis in the form of rock 'n roll.
n some ways a focal point of the new record, 'Howl' doesn't just use the voice as a way to form words, but as a form of expression – an animalistic kind of autobiography. Strange sounds, and intimate snippets of stories are threaded between pulses that hope to pull the body into feeling.
"I spent the last three albums quietly singing about how I wanted to make a noise and, on this song, I've finally managed to do just that – which means, when we go on tour, I'll have to make more noise, which is a lovely trap to have set for myself. I'm looking forward to seeing how it all goes, and how it all feels, for everyone involved," says Lucy Kruger.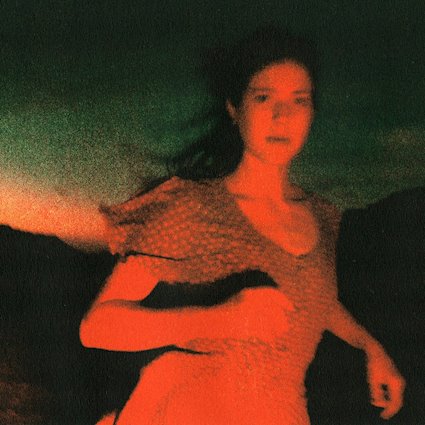 The band recently previewed the title track 'Heaving' with film by Belgian director and motion designer Lena Nerinckx (Contour Collective), featuring Kruger and Lenny-Dee Doucha, having earlier previewed lead tracks 'Burning Building' and 'Stereoscope'.

Lucy Kruger & The Lost Boys are an art pop ambient noise band whose music is full of atmosphere and intensity. Based in Berlin, the group is fronted by South African-born Lucy Kruger. Full of atmosphere and intensity, this burning psychedelic folk is both intimate and energetic.
 
The band has been touring throughout Germany and Europe over the last year, also performing at Rheeperbahn, Fusion, Maifeld Derby, Wave-Gotik Treffen, South of Silence, Immergut, Left of The Dial, and Synästhesie.
TOUR DATES
Apr 04   Freiburg, Germany – Slow Club
Apr 05   Zürich, Switzerland – Fabriktheater Rote Fabrik
Apr 06   Alessandria, Italy – Cascina Bellaria, Sezzadio
Apr 07   Sion, Switzerland – Point 11
Apr 08   Varese, Italy – Circolo Gagarin
Apr 10   Macerata, Italy – Circolo Dong
Apr 10   Fano, Italy – Bagni Elsa Nº3
Apr 14   Paris, France – Supersonic
Apr 15   Lille, France – To Be Announced
Apr 16   Amsterdam, Netherlands – Cinetol
Apr 19   Nuremberg, Germany – Z-Bau
Apr 20   Bielefeld, Germany – Johanniskirche
May 02  Leipzig, Germany – Moritzbastei
May 03  Hamburg, Germany – Hafenklang
May 04  Hannover, Germany – Glocksee
May 05  Berlin, Germany – Lido
May 24  Dresden, Germany – Jazz Club Tonne
May 26  Offenburg, Germany – 361 Grad im Spitalkeller
May 27  Esslingen, Germany – Psych In Bloom
May 28  Offenbach, Germany – Hafen 2
Aug 10  Bad Kötzting, Germany – void
Since releasing the third and final album in the 'Tapes Trilogy' in April 2022 and touring these albums extensively, the band is now shifting attention to the 'Heaving' LP. The range of material and storytelling captured in the trilogy, and this new material allow the group to explore a live set that drifts between introverted and ecstatic.

They have announced the upcoming album launch, which will take place at Lido in Berlin on the 5th of May along with a Spring 2023 European Tour. Concert tickets can be obtained at https://lklb.tourlink.to/tickets