Cleveland-based melodic metal trio LOWER 13 announces the release of their new EP, Deception.
The follow-up to 2021's Embrace the Unknown (released by Germany's Pure Steel Records) features five tracks of prog-infused thrash highlighted by the band's signature melodic vocals and hook-laden approach to songwriting.
The band comments on the EP, "Deception is our most focused and ferocious body of work to date. We can't wait to unleash it upon the world!"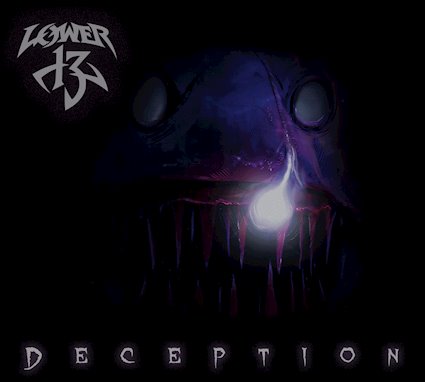 Deception is set for release on November 10.

Tracklist:
1) More Time
2) Your Love's a Curse
3) The One to Blame
4) Holding on to Misery
5) You Just Left Her

Stream previous LOWER 13 releases at linktr.ee/lower13official
LOWER 13 was formed in Parma, Ohio in March 2006 and is comprised of Eric Kruger (drums), Sean Balog (bass, vocals), and Patrick Capretta (guitars, vocals). Lower 13 strives to carve their own identity in the metal scene, blending styles and pulling from their various influences. They create their own brand of metal laced with crushing riffs, grooves, and dual vocal harmonies.