Philly Industrial Post-Punk Project, LOTUS THRONES, To Release New Album, "The Heretic Souvenir," On April 7th.
Philadelphia born riff-laden industrial, post-punk outfit LOTUS THRONES has revealed plans for a sophomore album, "The Heretic Souvenir," to be released on April 7th, 2023via Disorder Recordings (CD/Digital) and Seeing Red Records (Vinyl). The project, helmed by main songwriter and multi-instrumentalist Heath Rave (ex-WOLVHAMMER, ex-ACROSS TUNDRAS), has launched a pre-order for the record and debuted a video for the first single, "Gore Orphanage."
Commenting on the track, Rave says:

"This song is heavily inspired by jisei, the 'farewell poem to life.' They were death poems by Japanese zen monks and other individuals who could write at the time reflecting on leaving the world in the last moments of their life. Were you able to accept your beauty and your regret and let go?" 
The output by LOTUS THRONES' Heath Rave over the last few years has been nothing short of prolific. With a full length album followed by a string of seasonal EPs, creativity continues to flow as he prepares for the release of his sophomore record, "The Heretic Souvenir." 

The impending record was produced and engineered by Sanford Parker and Rave at Hypercube (Chicago, IL) and The Magnolia Chamber (Philadelphia, PA) and mastered by Collin Jordan at The Boiler Room (Chicago, IL).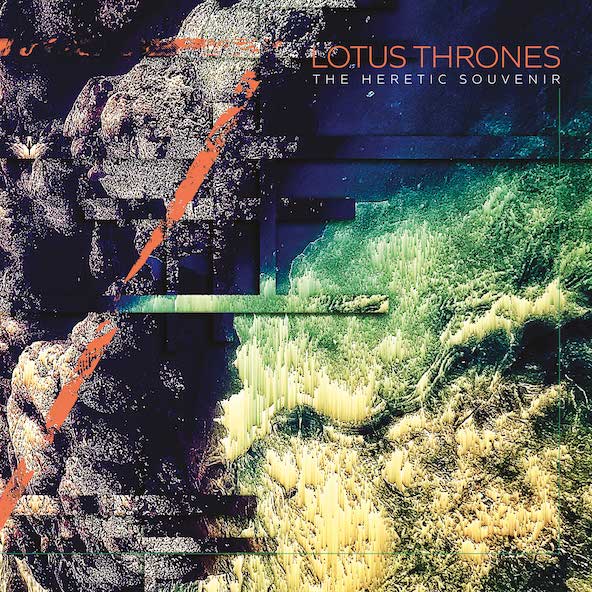 The Heretic Souvenir" Tracklisting:
1. Gore Orphanage
2. B0T0XDR0NE$
3. Alpha Centauri
4. Glassed
5. Roses
6. Autumn Of The Heretic Souvenir
7. Nautilus