US Gothic blues artist Ledfoot and Norwegian guitar legend Ronni Le Tekrø have today issued a new single entitled 'Crying'.
Taken from an upcoming second collaborative album of bluesy Americana, the song is a philosophical rumination on love won and lost that is reminiscent of both Bob Dylan and Roy Orbison (not that 'Crying').
Written by Ledfoot (aka Tim Scott McConnell), he explains its message by simply stating that "there are two reasons someone stops crying because of you. They either give up on you….or you do right." Le Tekrø adds: "I loved this song when Ledfoot presented it and we put some dark mojo into its message about treasuring love when you have it."
'Limited Edition Lava Lamp' is the intriguing title of their new album, which comes two years after the critically acclaimed 'A Death Divine'. It sees the duo joined by veteran producer/musician HP Gundersen and a crack team of reinforcements on a record of shapeshifting Americana that also nods to the likes of Johnny Cash and Iggy Pop.
Ledfoot (aka Tim Scott McConnell) states that "Ronni and I decided it was time to get serious and put a band together… AND WHAT A BAND! The result is 'Limited Edition Lava Lamp'….get ready for a wild ride." Le Tekrø concurs, adding that "we have been digging deeper, exploring and uniting our different styles, while the production has been pushed into territory we have never been before. This album will take you to Twin Peaks. Let your ears take you above and below."

Recorded over the course of a magical week at Studio Studio Nyhagen (owned by Le Tekrø), 'Limited Edition Lava Lamp' consists of four songs written by Ledfoot, four co-writes, plus a cover of 'Sister' from the Quincy Jones-helmed soundtrack of 'The Color Purple'. The nine tracks see an inspired Ledfoot singing better than ever, while Le Tekrø's unique guitar skills find their natural home in the soundscape created with the aid of Gundersen (who also contributes guitar parts), Anders Odden (bass), Trond Augland (drums) and Markus O Klyve (keyboards).

'Limited Edition Lava Lamp' will be released on LP, CD and digital formats, plus a limited LP edition pressed on 180g lava lamp (orange) vinyl in a gatefold sleeve.
LEDFOOT – Born in Florida but based in Norway for many years, Ledfoot has been especially busy recently, having released the solo album 'Coffin Nails' in December 2022 that has just been nominated for the Norwegian equivalent of the Grammy Awards in the Blues category. It is the follow-up to 2021's Black Valley', which was also nominated, while his 'White Crow' was released just before 'A Death Divine' and won the same Award in 2019, a year that saw him write most of the music for the hit Norwegian TV series 'Exit' and act as a mafia hitman in the show.
Adopting the stage name Ledfoot in 2007, he had actually begun his musical career at the age of 15 as Tim Scott and had major deals in the 1980s-'90s that included solo albums on Sire, Geffen and Warners and a further record on Elektra as frontman of The Havalinas sandwiched between the latter two of these.
One of his early songs was covered by Sheena Easton on her 1984 US smash album 'A Private Heaven' and released as a spin-off single. while three decades later Bruce Springsteen covered his 'High Hopes' and made it the opening song and title track of his eighteenth studio album.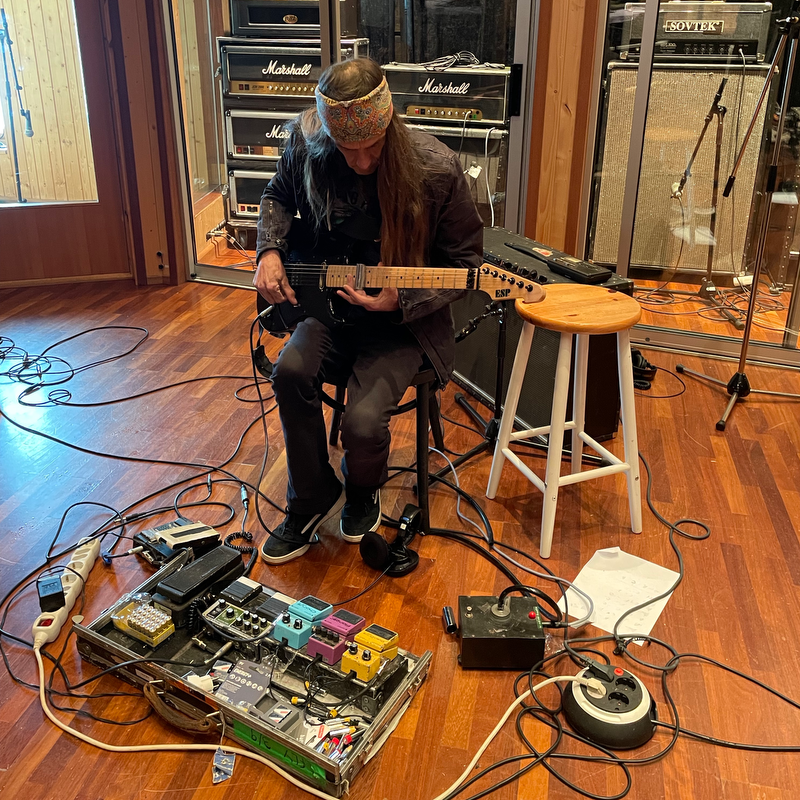 RONNI LE TEKRØ – Ronni Le Tekrø is a guitar legend in his home territory. Founder and leader of the ongoing Norwegian hard rock institution TNT while still in his teens, but also a regular collaborator with esteemed jazz guitarist/composer and compatriot Terje Rypdal (ECM Records has issued several albums by the pair), he is renowned for his unique playing style and has often been ranked among the world's best guitarists regardless of genre. Le Tekrø has also released several solo records, with the most recent being 'Bigfoot TV' in 2022.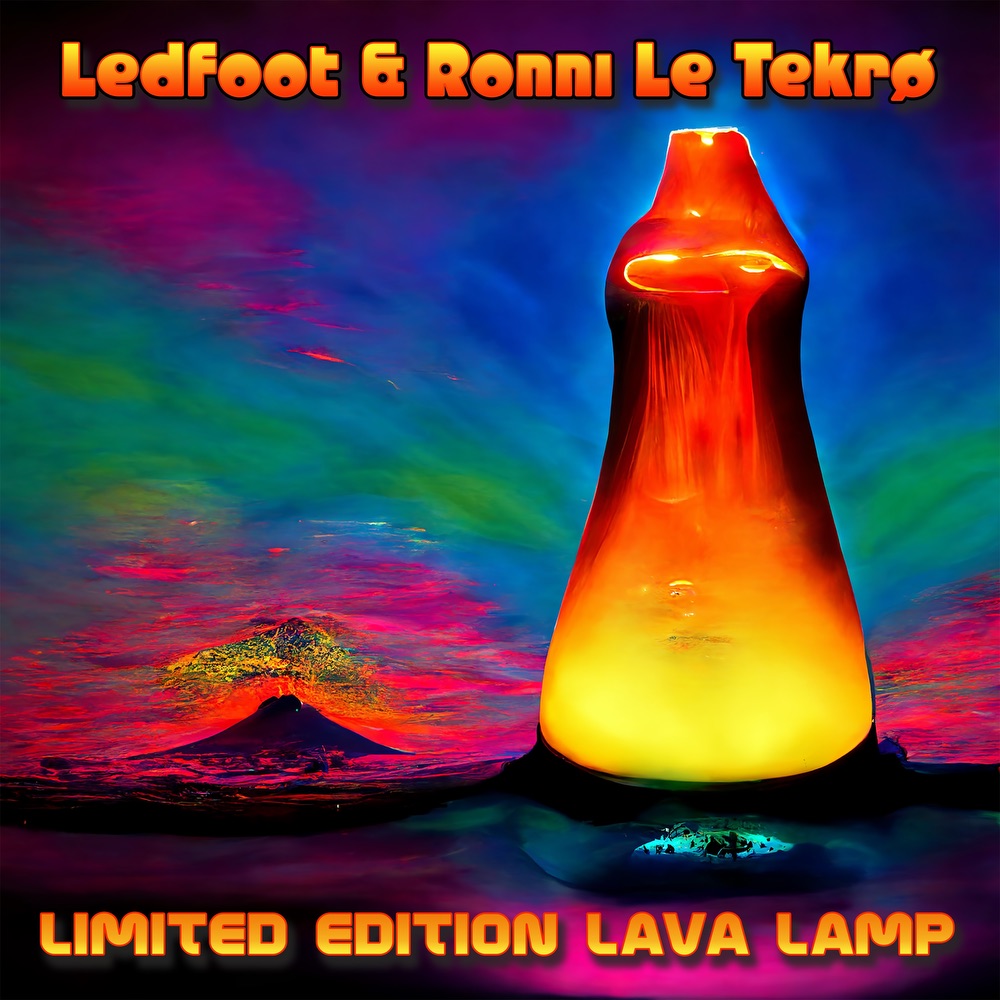 LIMITED EDITION LAVA LAMP
TRACKLISTING
1  Little Rosie
2  Crying
3  The Ego In The Coffin
4  How Hard It Is
5  Never Use Your Eyes
6  Sailor
7  Limited Edition Lava Lamp
8  Sister
9  This Hurtful Game

 Produced by HP Gundersen
Engineered and Mixed by Kjartan Hesthagen
Mastered by Winter Lazerus