The song 'High Hopes' has had a lengthy history.
Written by Tim Scott McConnell (aka Ledfoot) and first recorded and released on his second album, 'High Lonesome Sound' (1987), it became better known when re-recorded for the eponymous 1990 debut album by his band The Havalinas, who toured with the likes of Bob Dylan, Tina Turner, Chris Isaak and Crowded House at that time.
Bruce Springsteen subsequently covered the song for an EP in the mid-90s before re-recording it for what became the first single and title track of a 2014 studio album that went to no. 1 in eleven territories, including both the UK and US. Springsteen recalled at the time that "I was working on a record of some of our best unreleased material from the past decade when Tom Morello [sitting in for Steve Van Zandt during the Australian leg of his Wrecking Ball Tour] suggested we ought to add 'High Hopes' to our live set. We worked it up in our Aussie rehearsals and Tom then proceeded to burn the house down with it. We re-cut it mid tour in Sydney."
McConnell had relocated from the US to Norway in 1993 and began recording his own distinctive brand of Gothic Blues as Ledfoot in the mid '00s, his thickly-strung 12 string acoustic guitar played with a brass slide plus a stomp box serving as raw accompaniment to his dark, blues-infused voice. He has released five solo albums to date and won the Spellemann Award (Norwegian Grammy) in the Blues category for two of them, including 'Coffin Nails', his current set released in late 2022. He has also released two acclaimed albums with Norwegian guitar legend Ronni Le Tekrø, including 2023's 'Limited Edition Lava Lamp', which earned stunning UK reviews.

Ledfoot recently recorded a fabulous live version of 'High Hopes' for the Norwegian TV show NRK-Scenen with a band including Le Tekrø, which has been released as a single today. The song's lyric is as relevant now as it was 35 years ago, with Ledfoot commenting: "'Give me strength, give me peace, give a soul a night of fearless sleep'….some lyrics seem to mean more with each passing year."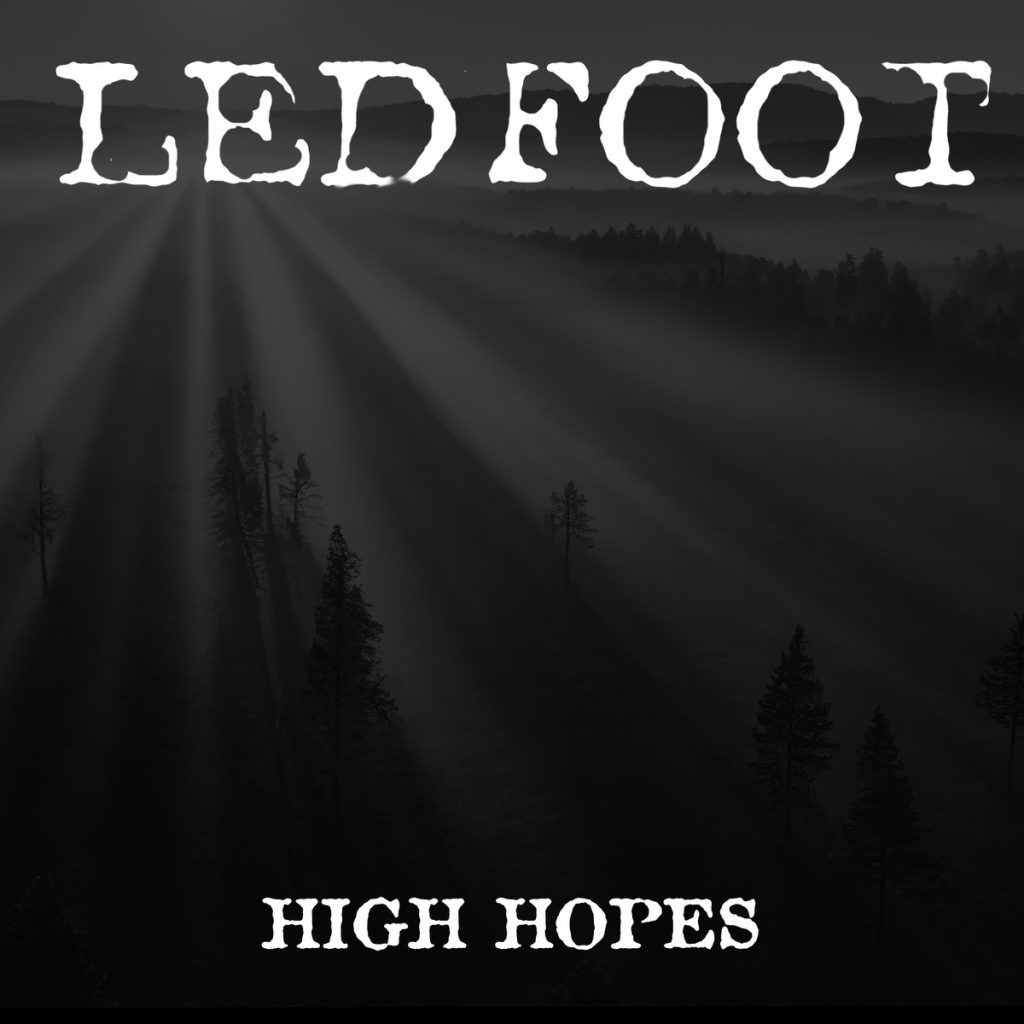 The eighteen minute programme about Ledfoot can be seen HERE. 'High Hopes' begins after exactly six minutes.