Johny Pitts: Home is Not a Place – 23 June – 24 September 2023
The Photographers' Gallery presents Home is Not a Place by photographer and writer Johny Pitts, a reflection on Black British culture, people and geographies, exploring the notion of home.

'My photographic practice involves trying to celebrate Black spaces, capture them while
they're still here and give them a home. If not in a literal sense, in a figurative sense, for me
home is somewhere that you take with you.' – Johny Pitts
What is Black Britain? In 2021, photographer and writer, Johny Pitts, and poet Roger Robinson
travelled around the British coast in search of an answer to this question. Their collaboration,
Home is Not a Place, will be on display at The Photographers' Gallery this June.
Travelling in a red Mini Cooper, Pitts and Robinson's circumnavigation encompassed the
coastal, urban, rural and suburban, via the places in-between. Following the coast clockwise,
together they set out to document and respond to the many manifestations of Black British
culture, and to present an alternative to official and media narratives.
A bespoke 'welcome table' in the gallery will be a focal point for visitors to flick through Pitts'
family photo album, chat and exchange ideas. The welcome table, designed by the artist's
sister, Chantal Pitts, is inspired by American writer James Baldwin's unpublished novel of the
same name. The title of the show is also drawn from a Baldwin quote 'perhaps home is not a
place, but simply an irrevocable condition'. Pirate radio playlists and furniture from Pitts' 1980s
youth recreate the atmosphere, in which Pitts describes 'a Black or working-class community
could feel at home'. Many of his family contributed to this room set – everyone is welcome to
take a seat and feel at home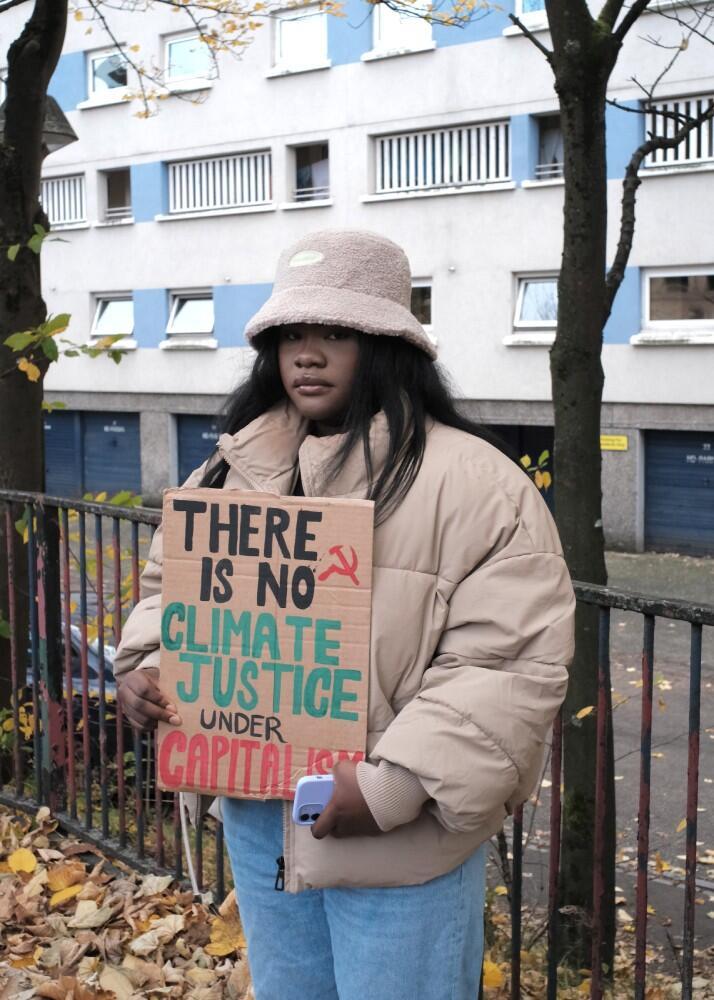 For the first time, the exhibition includes work from Pitts' ever-growing Japan series – Sequel to
a dream: Ghosts of 1980s Japan. Pitts lived in Japan as a child in the late 1980s and it looms
large in his thinking about the urban landscape, sound, architecture and wider material culture.
His time there has directly influenced his prolific habit of collecting photography ephemera and
technology.
His personal family archive from 1980s Japan is spliced with photographs shot on return trips as an adult with cameras and expired film of the era. Pitts has built upon his 'Afropean Archive' of over 100,000 images documenting the Black Experience in Europe. His images which form Home is Not a Place reflect upon the complexity and resilience of Black Britishness at this particular point of time.
Pitts was supported by the inaugural Ampersand/Photoworks Fellowship in 2021. The second
edition of the Ampersand/Photoworks Fellowship is now open for applicants from mid-career
artists – deadline 30 May 2023. 
Visitor information – The Photographers' Gallery
Mon – Weds 10am – 6pm
Thurs & Fri 10am – 8pm (Friday free from 5pm)
Sat 10am – 6pm
Sun 11am- 6pm
Tickets – your ticket covers entry to all exhibitions on the day of your visit
£8 / £5 concessions (members go free)

Advance online booking: £6.50 / £4 concessions
16-18 Ramillies Street, London, W1F 7LW
Nearest London Underground Station: Oxford Circus